Become a top player with the new GTO+: Short Deck (6+)
04.12.2019

The GTO+ program has long established itself as one of the best GTO poker trainers. Many players in a short time managed to learn all the tricks of the theory of optimal games precisely through the use of GTO+. The magnificent interface, made in the form of tree branches, made it possible to have an ideal plan in response to any actions of the opponent. The program quickly and correctly calculated any branch and allowed you to quickly switch from standard ABC poker to an advanced balanced strategy.
In the past few years, Short Deck poker under various names has appeared in all major networks. Short-deck poker can be found at Pokerstars (called "Holdem 6+"), Winning Poker Network, Ipoker Network (here it appeared first among poker rooms and networks). Short Deck Poker has recently been added to Partypoker and GGNetwork. The game is also in increasing demand in «Offline». This spring, millions of dollars were raffled off at the Triton Poker series according to the rules of poker with a short deck!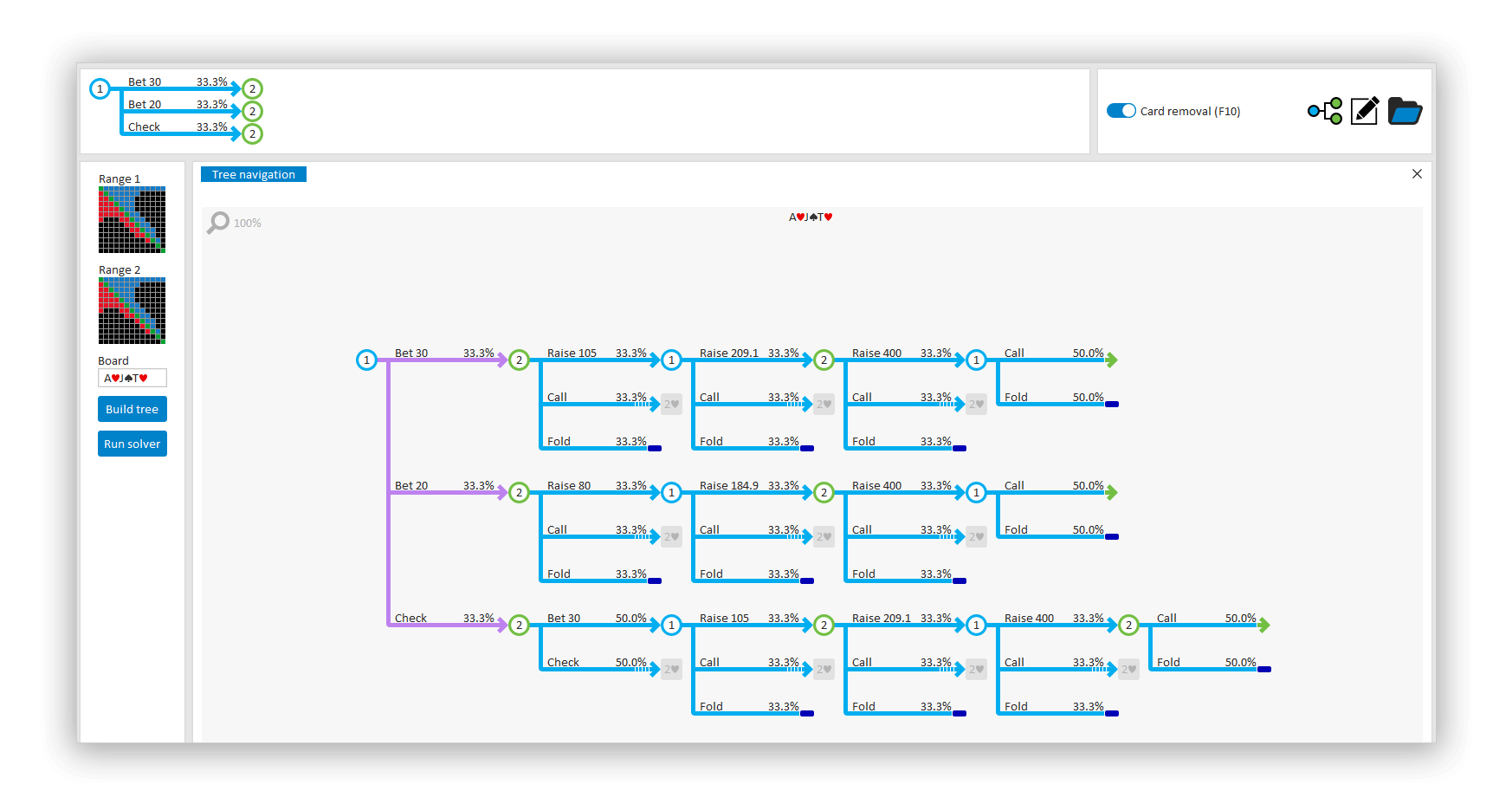 Naturally, poker developers could not stay away and GTO+: Short Deck (6+) was one of the first!
GTO+: Short Deck (6+) is in test mode. This implies that its functionality will be gradually improved. For the short deck option, cards 5 to 2 were removed, and the hand strength score was changed. So a flash is rated higher than a full house; A6789 card combination will be a straight. There is also an option where you can establish the primacy of thrips over straights. The 6+ Hold'em rules are slightly different in different poker rooms and networks.
Download GTO+: Short Deck (6+) is completely free. The program can be used without time limits, but with truncated functionality. There is no doubt that the new program will be the best GTO poker trainer for you. High interest in Short Deck Poker, coupled with his youth, will allow you to get high profits from very weak opponents.
For each purchase in our store you will be credited with Energy Points. With their help, you can save on subsequent purchases using bonus points instead of your money.