Leak Buster Limit for Holdem Manager 2 has been launched
10.02.2013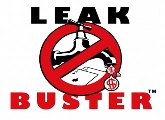 There are not many programs in the poker support software market that can quickly pay for themselves in the short term. Leak Buster is the type of software that will pay off in the first couple of sessions. Its Limit version will soon be available for commercial use for Holdem Manager 2 clients.
Leak Buster Limit is now in the final beta testing phase based on HM 2. The program is also compatible with PokerTracker, Holdem Manager's main competitor for the consumer. The Leak Buster developers said that setting up the program to work with Holdem Manager 2 was "a bit of a job," but now they are confident that the software will work flawlessly.
The Leak Buster app costs $ 49.99 in the standard version and $ 79.99 in the professional version. The Standard Edition is capped at 50NL for No Limit and Pot Limit Omaha, and $ 0.50 / $ 1 for Limit tables.
The professional version supports any betting level, ring and 6-max cash tables. Considering the $ 30 difference, it's better to get the professional version.
As mentioned, Leak Buster can directly affect your profitability metric. The program will help you significantly improve your own ROI at a relatively inexpensive price. Leak Buster will help you eliminate 8 to 20 leaks in your game in the short term, which means that you will at least burn money less intensively by making mistakes.
To make the most of Leak Buster's capabilities, the creators have provided the program with several detailed instructional videos. More videos coming soon. All materials are created by poker pros, and not just ordinary people from the street who decided to teach you how to play online poker.
You can find weak points in your own game by following 10 easy steps. The training course is so detailed that sometimes it will seem to you that you have returned to school to tighten up forgotten disciplines.
Back in late 2011, Leak Buster became supported by the PokerTracker 3 software, which was recently released in the 4th version. Let us remind you that in our store you can always buy the Leak Buster program for web money or skrill (moneybookers) by going to the Poker Programs section.