PokerSnowie
Improve your poker skill, playing against the program, whose artificial intelligence is constantly learning neural network.
from 99.00$
PokerSnowie is an advanced poker software based on artificial intelligence, with a lot of tools to train and improve your poker skills. The intuitive interface will help you become a stronger player and at the same time enjoy unobtrusive trainings, quickly improve your level of play and avoid disappointment with mistakes in a real game. Let all your failures and badly played hands remain during training with PokerSnowie! He will not only forgive them for you, but also tell you what exactly was done wrong and how to avoid such mistakes in the future.
Pokersnowie has two subscription options, both of which are valid for a year. A trial version for 10 days is also available, you can download it from the developer's site (you must first register an account on PokerSnowie.
Intermediate Subscription
In general, even this initial subscription option already gives access to the basic features of the program and allows you to fully use all the necessary tools for analyzing and working on the game. Gives access to the following features:
Training with PokerSnowie, during which you will simply play poker with the program and if you make an mistake action, the program will indicate what was done wrong and which variant should be preferred in this case. In this mode, three training options are available:

tornament
cash-games
custom settings​​

​In the third variant, you yourself set the situation that you would like to consider (with indication of your position, number of opponents, stack sizes, etc.). This training option is especially useful for those who would like to bust their game experience at a problem position, for example, at the position of the big blind. All three training options occur in the format of a normal game, during which you are dealt hands and you simply decide how to play them in a given situation. Tournament training ends when you either win a tournament or loose all your chips. Cash trainings can last as long as you wish if you put an endless rebuy in the settings;
Scenarios and calculations: in this mode you can set the situation that you would like to calculate, with an indication of many nuances, up to the suit of each card in your hand. This mode is very similar to advanced poker calculators like

Flopzilla

and

GTO+

. After specifying all the required parameters of your scenario, you can see in real time all the calculations that PokerSnowie performs (for example, EV of each possible action in a particular situation);
Import and hand analysis: as the name implies, you can upload your hand history to PokerSnowie and see what mistakes the program finds in your hands. Your game will be analyzed for mistakes, game balance, and statistical information will be issued, which will allow you to visually see where you are most often mistaken;
Analysis of up to 8000 hands per month;
Calculation of up to 1200 scenarios per month;
Access the PokerSnowie mobile app.
​ Pro Subscription
This subscription includes all Intermediate subscription features, but has some additional features:
Hand Range: allows you at any time to see the hands that are in the range of the opponent in any given situation. For example, if you were a preflop raiser and on the AJ9 board make a continuation bet on the flop with a rainbow, then PokerSnowie will be able to set the range with which your opponent will continue to play. Naturally, the opponent will not have K2o hands on the turn and PokerSnowie will filter the opponent's spectre for you, removing such hands from the opponent's continuation range and leaving only those hands that are suitable for continuing the game on such a flop;
Range Advice: the program will help you determine the spectre of combined actions in given situations. For example, what range in this situation is better to check/call and which to check/raise;
Analysis of up to 120,000 hands per month;
Calculation of up to 3000 scenarios per month;
---
You can buy PokerSnowie by Neteller, Skrill, PayPal, WebMoney, Yandex Money, Qiwi, Visa/Master Card and other payment systems from us and get a discount on the next issue, as well as take part in discussing the subscription on our forum.
To subscribe, you will need to specify the email address to which your account is registered on the Pokersnowie website.
Show more ↓
Work in the program takes place outside the gaming tables
Does the PokerSnowie have a free trial version?
Yes, a trial version for 10 days is provided. You must follow the link and in the upper right corner click "Free Trial". Then fill out the form and after you will be given a free version of PokerSnowie.
Installation and Setup
Detailed instructions for installing and basic program settings are available here.
Video Tutorials are here.
Delivery time
Up to 24 hours, but on average 1-2 hours.
Delivery method
The license key is sent to the email from the developer.
What games does PokerSnowie support?
PokerSnowie currently supports both cash games and tournaments.
How can I pay for the PokerSnowie?
You can buy PokerSnowie by Neteller, Skrill, PayPal, WebMoney, Yandex Money, Qiwi, Visa/Master Card and other payment systems from us, try PokerSnowie for free and get a discount on the next purchase.
Scenarios - PokerSnowie tutorial
Import, analyze and browse hands - PokerSnowie tutorial
Analysis tools - PokerSnowie tutorial
Log in to the site in order to leave a review

One of the few poker programs that has a MAC version. This fact alone deserves special mention. But, of course, the advantages ofPokerSnowie are not limited to this. I am very impressed by the game against an advanced poker bot. It's nice that after each unsuccessful hand the program gives advice on how to play more correctly. This visibility differs for the better from the usual analyzes of hand histories, which sometimes turn out to be too abstract and, therefore, useless.

Искренне не люблю покерные конференции в скайпах или обсуждения раздач на форумах. Давно искал покерных тренажер, с которым можно играть и прокачивать скилл. Поэтому очень обрадовался, когда наткнулся на PokerSnowie. Он превзошел мои ожидания. Полностью доволен. Единственный недостаток - высокая цена. Будучи игроком нл2-нл25 я бы не согласился столько заплатить.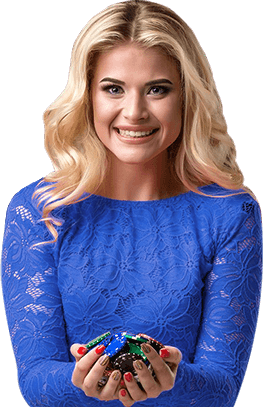 Keep up with all the news
Subscribe to the newsletter to be the first to learn about upcoming and current promotions and discounts of our store