Range Matrix Added to Poker Copilot 7
06.08.2021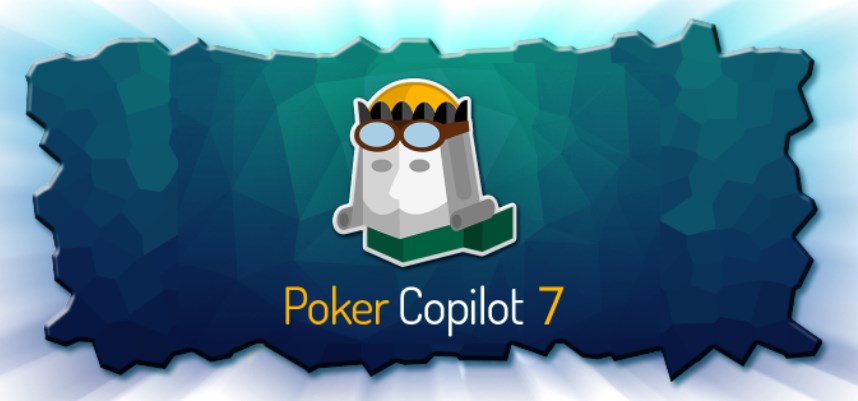 In early June, a new version of the poker tracker Poker Copilot 7 was released. Now the developers have presented the first major update - the range matrix. We will tell about it.
Why do I need a range matrix?
The Range Matrix is ​​a visual representation of poker starting hands. All 1326 preflop combinations within one square with a consistent structure. Initially, graphical display of charts appeared in equity calculators like Flopzilla or Power-Equilab. Poker Copilot 7 is far from the first poker statistics program to include a matrix, previously it appeared in the beta version of DriveHUD 2.
The role of visualization in poker is difficult to overestimate: it is through constant work with the matrix that players learn to visualize the range. The choice of the appropriate line of play and the prediction of the opponent's range are based on visualization. The ability to work with range distinguishes a good player from a mediocre amateur who only counts his cards.
Poker Copilot 7 Hand Type Matrix
Where it is. Finding the matrix of types of hands in Poker Copilot 7 is easy — it is in the list on the left side of the poker tracker. Available for both tournament poker and cash games.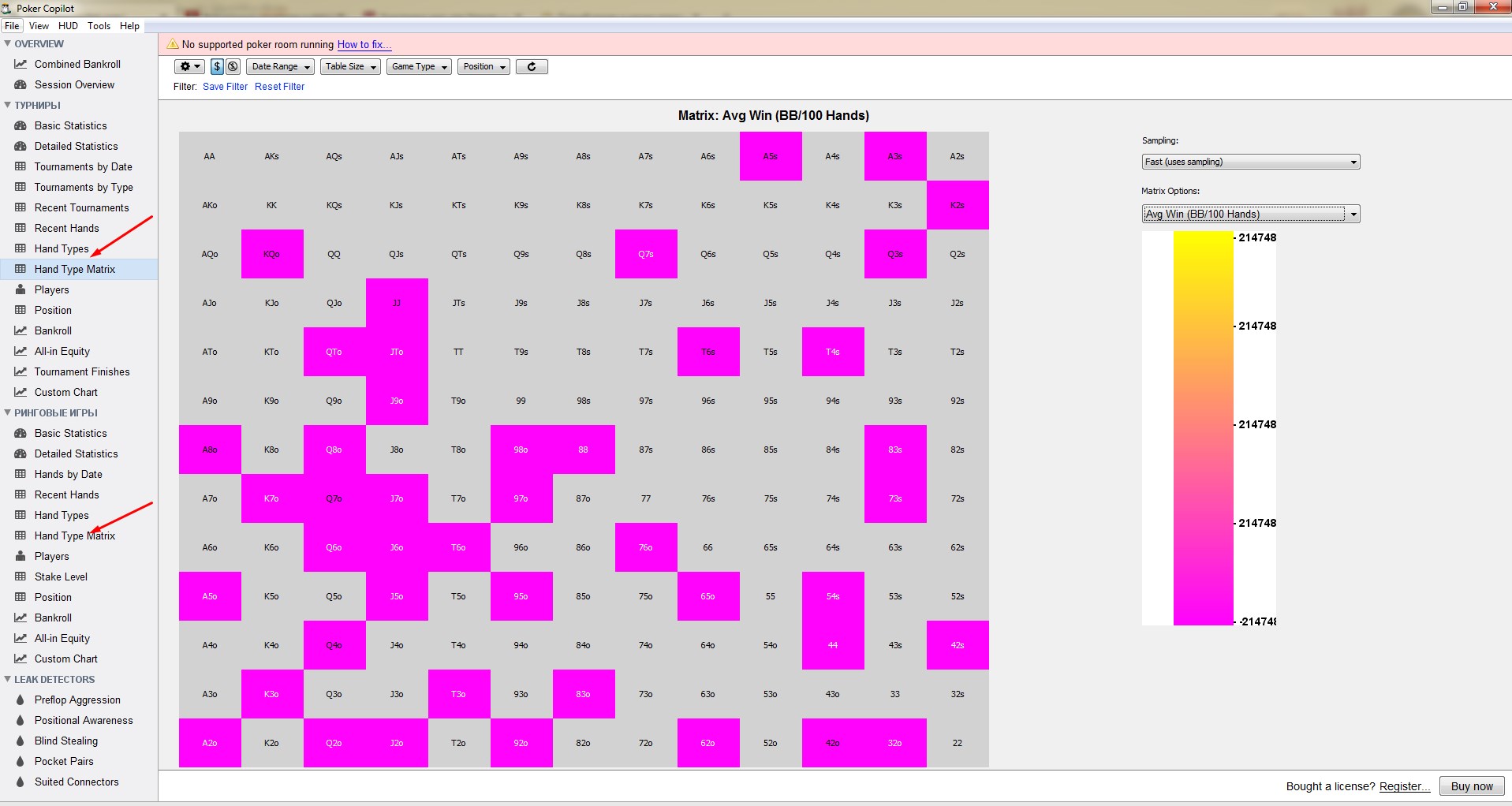 How to work. Working in the Hand Type Matrix tab is easy, because there are only 2 configurable options and one scale. In Sampling, you choose between full and selective display in a matrix of all hands from your database. "Precise" - more precisely, "Fast" - faster.
There are 28 filters available in "Matrix options". Among them: Raised, 3-bet, 4-bet, Flop Seen, Voluntarily Played, and so on.
This is what the matrix looks like with Voluntarily Played selected: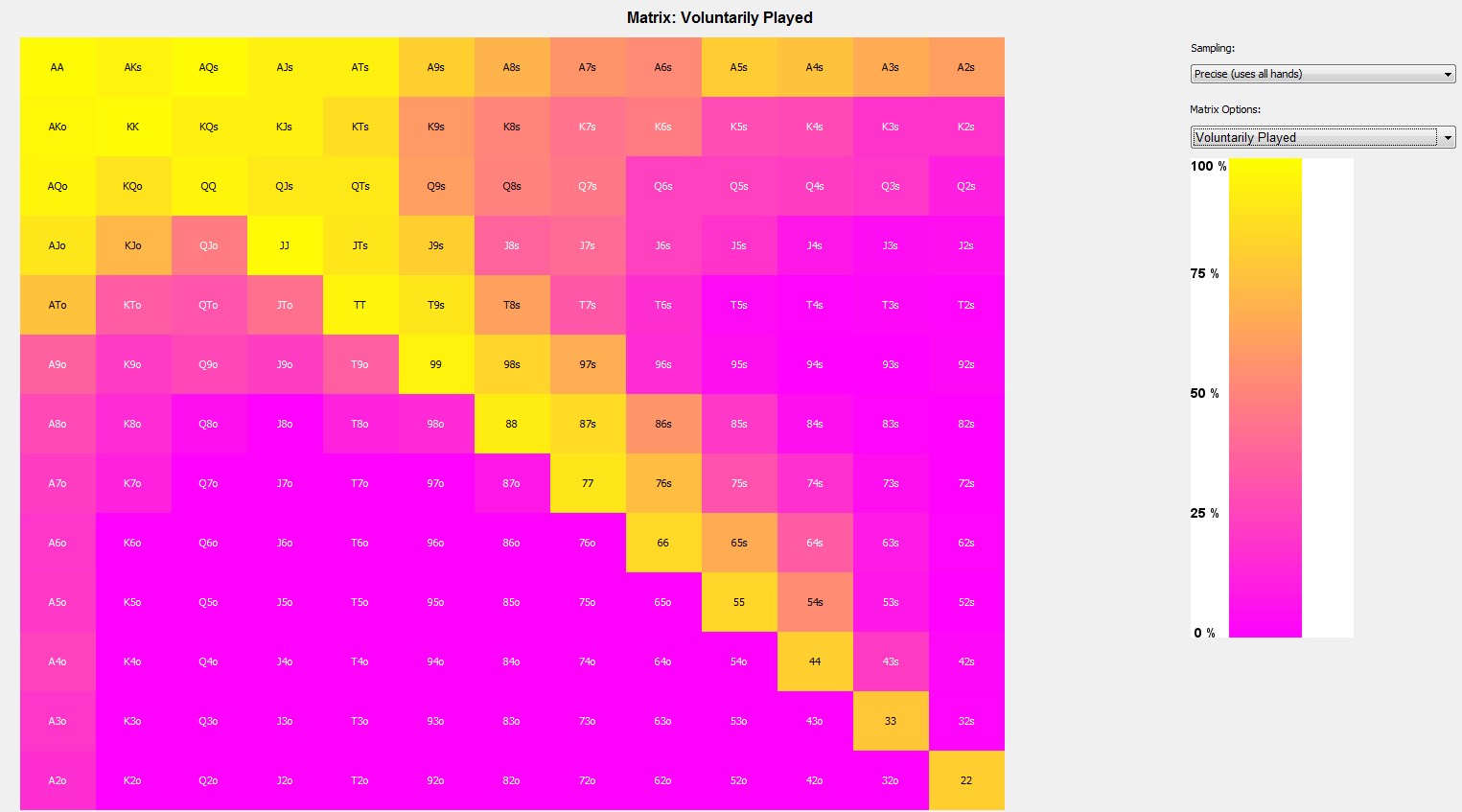 But with the filter "Folded BB to Steal%":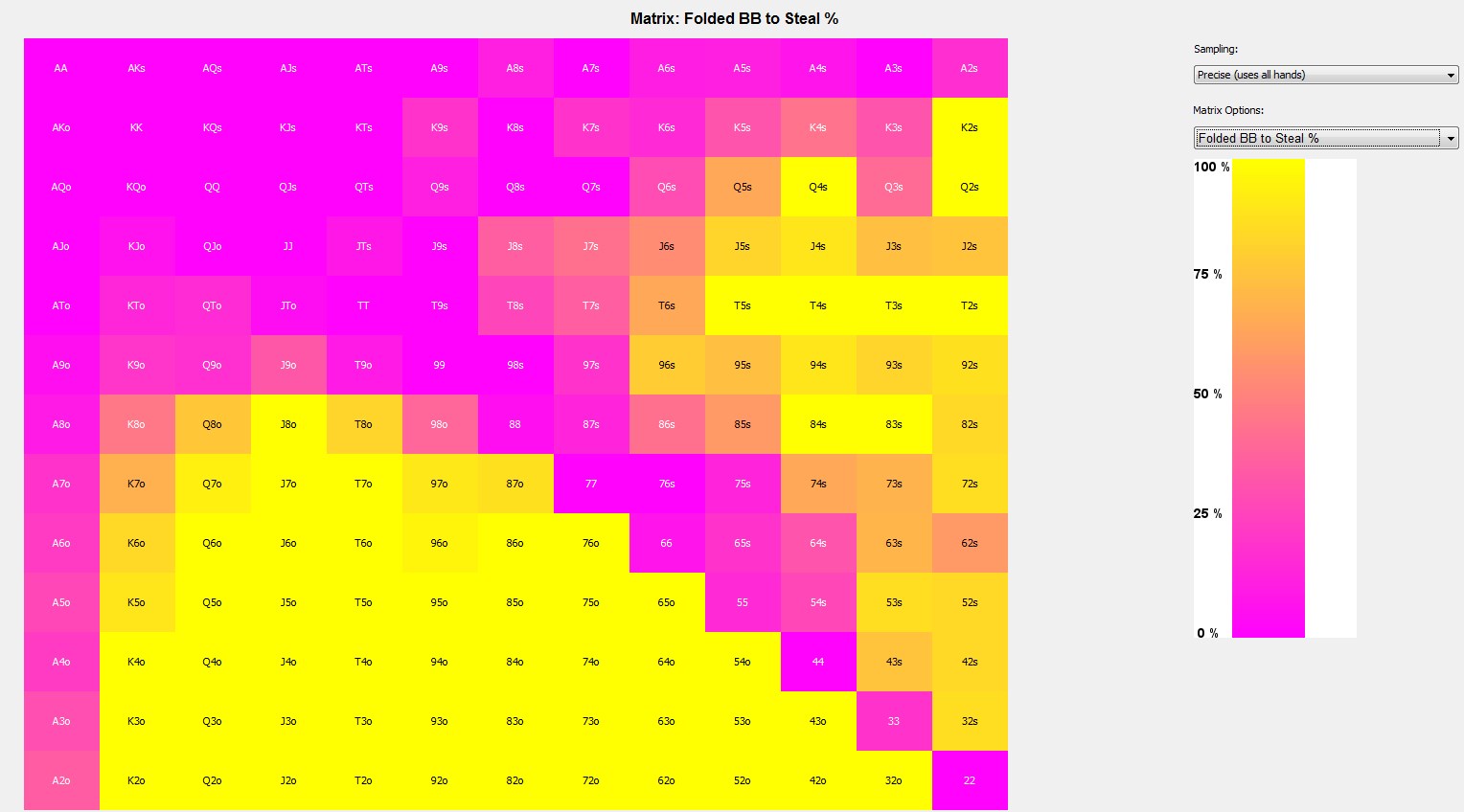 The percentage scale is self-explanatory. Suppose that many users would like to have an option with a choice of matrix colors. As it stands, the color scheme is annoying.
How to get Poker Copilot 7 for free?
The developers provide a free trial with no limit of 30 days. You can download Poker Copilot 7 for Windows or MacOS here. You can also get any poker software from the PokerEnergy catalog for free. To do this, register and play in our partner poker rooms. The list of rooms is available here.