DriveHUD
The original program for collecting statistics. A lighter and more colorful version of Holdem Manager and Poker Tracker 4.
This product is temporarily unavailable
DriveHUD is an alternative poker software for tracking and analyzing played hands. It has a more attractive appearance compared to its competitors (Holdem Manager 2, Poker Tracker 4, Hand2Note, Poker Copilot 6) and an intuitive interface. Very handy designer to create a HUD.
It has a number of built-in useful tools (predefined filters for the most current situations, built-in equity calculator, tilt Meter). Since recent times, a tool has appeared to improve its skills in the GTO strategy. The best solution for players who are bored with the faded colors of familiar trackers, ready to try good and original poker software.
There is a trial version for 30 days with no restrictions on limits. Download DriveHUD for free.
DriveHUD Features
Icon system. Allows you to create countless icons and assign them to opponents for quick recognition of their game. Identify player tendencies quickly and easily with DriveHUD's included bumper sticker system, which will notify you of exploitable patterns in your opponents play. Create an endless amount of badges to identify players that is only limited by your imagination.
Tilt Meter. It uses a special algorithm that analyzes the game of opponents and the number of hands lost by them, which allows you to know when the opponents are in the tilt.
Professional Poker HUD. Includes 12 HUD from simple to advanced. Allow you to use a variety of information and statistics to play against the best regulars in your discipline. You can choose a ready-made HUD or create your own.
All kinds of statistics. Allows you to analyze your game based on the position at the table, pocket cards, time at the table, stack size and many other parameters.
Player profiles. Create any number of opponent profiles in order to quickly determine their skill level.
Hand player. With this feature you have the opportunity to analyze and replay any hand in a new way. Use color coding to mark the most important hands during the session.
Built-in equity calculator. With this advanced calculator, you have the opportunity to analyze any hand at any time of the game and evaluate the odds of winning the pot.
Tournament analysis. Allows you to analyze tournament results, including ITM, as well as win bracelets.
Show more ↓
Pokerstars
888poker
Bovada
Bodog
Ignition
BetOnline
Tigergaming
Sportsbetting.ag
Blackchip poker
Full Tilt Poker
iPoker
Spartan Poker
Americas Cardroom
WSOP.Net
TowerTorneos
YaPoker
TruePoker
Intertops Poker
Juicy Stakes
Adda52
PokerBaazi
Winamax.fr
Heritage Sports
Does the DriveHUD have a free trial version?
Yes, there is a trial version for 30 days with no restrictions on limits. Download DriveHUD for free.
Compatible with other poker software
It is possible to use DriveHUD with applications built into it:
Player X-ray - makes automatic notes on opponents (analog NoteCaddy);
Simple Postflop - Poker GTO-calculator;
StackandTile - automatically places the tables on the screen of your monitor;
ICMizer 2 - a program for learning all the subtleties of Sit & Go tournaments (including Spin & Go);
Poker King HUD Catcher - allows you to save hands and to use HUD in the Chinese poker room Poker King;
PPPoker HUD Catcher - allows you to save hands and to use HUD in the Chinese poker room PPPoker;
Red Dragon HUD Catcher - allows you to save hands and to use HUD in the Chinese poker room Red Dragon;
Leak Buster - helps you find leaks in your strategy and gives you qualified advice on how to fix them.
Important! Each of the programs listed above must be purchased separately.
Delivery time
Up to 24 hours, but on average 2-3 hours.
Delivery method
The license key is sent to the email from the developer.
On how many computers the key is
The key is provided on 2 computers.
Important! Specify in the comments to the order which version you buy: Holdem or Omaha.
What games does DriveHUD support?
Currently DriveHUD supports no-limit hold'em, limit hold'em, most variants of omaha, cash games, MTT and SNG tournaments.
Attention! Recently, it fully supports the game without converters and displays HUD at Ignition Poker, Bodog Poker, Bovada Poker.
Before that, there was full support for the Chico Poker Network (BetOnline, Tigergaming, Sportsbetting.ag) and the Indian poker room Spartan Poker.
How can I pay for the DriveHUD?
You can buy DriveHUD by Neteller, Skrill, PayPal, WebMoney, Yandex Money, Qiwi, Visa/Master Card and other payment systems from us, try DriveHUD for free and get a discount on the next purchase.
Log in to the site in order to leave a review

Recently, after the Ignition Poker update, HUD is no longer displayed. tHEY fixed and released a new version of Drivehud in 3 (!!!) hours. The developers are handsome. Therefore, almost immediately renewed the subscription for a year.

I really liked about drivehud one thing - they give a trial for 30 days. It helped a lot and allowed me to get used to the tracker. In fact, it turned out that while using the trial version, I earned money to buy it. In the HUD itself, I really like its colorfulness and stylization, as well as additional functions, such as a tilt meter and a built-in equalizer.

Недавно начал играть в покер профессионально. Да, такое бывает даже в 2021 году, вот такой я слоупок. Почитал рекомендации по поводу самых важных программ для игроков в покер. Все тексты под первым номером указывали покерный трекер. Платить 60 долларов за HM2 или PT4 мне показалось слишком расточительным. Про Hand2Note с ее космическими 20$ баксами в месяц молчу. Решил попробовать менее популярный DriveHud. И знаете что - пока не пожалел. Всего за 9$ я получил в свое распоряжение полностью рабочий и лицензионный софт, который поднял мой винрейт с 7 до 11 блайндов всего за 5 недель. Дистанция, правда, не слишком большая. Если раздумываете над покупкой трекера, но ограничены в деньгах, то советую попробовать ДрайвХАД. Очень порадовал внешний вид программы. Существенно красивее конкурентов. Ну, это субъективщина. Резюме - топ за свои деньги.

I just recently started playing poker seriously. And almost immediately I realized that I needed a poker tracker. At first I wanted to buy an HM3 or PT4, but paying $ 60 seemed like overprice. I decided to look for something cheaper. Came across DriveHUD. I paid for the $ 9 version and I'm very happy. The program works smartly and paid for itself in a week. It is unpleasant that the subscription is annual, but I am glad that the renewal price will be only 1/3 of the first year! And it is more beautiful than boring PT4\HM3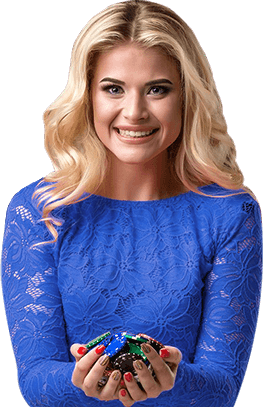 Keep up with all the news
Subscribe to the newsletter to be the first to learn about upcoming and current promotions and discounts of our store