Simple Postflop
It is the software for calculation of Nash-equlibrium on preflop and on postflop.
from 299.00$
from 269.10$
Simple Postflop is a poker GTO calculator for analyzing pre-flop and post-flop actions. Parsing hands with Simple Postflop will let you learn to play poker and be one step ahead of your opponents at the poker table. From now, you will understand the optimal game theory and will skillfully use the frequencies of bets, raises, folds and calls so that no one opponent can exploit the leaks in your strategy - they simply will not remain.
Regular work in Simple Postflop will increase your level of understanding of the optimal game theory and will not depend on the statistics of your HUD. A balanced game will allow you to win more. Especially against unknown opponents and in poker rooms, where there is no possibility to use poker programs for collecting and analyzing statistics.
On the official website of the developer Simple Postflop you can download a version that allows you to perform mathematical calculations for the turn and river absolutely free of charge and without restrictions on the terms of operation.
Show more ↓
Intended to increase the poker skill while working on the game outside the poker tables. Poker room or network does not matter
Purpose Simple Postflop
Simple Postflop is a poker calculator that will allow you to gain an understanding and skills of the optimal game theory (Game Theory Optimal or GTO). For modern poker, the ability to play in GTO is a fundamental requirement for successful play at medium and high limits.
Simple Postflop is one of the most intuitive and convenient tools for moving to a new level of poker skill. Using the GTO calculator (solver) will allow you to quickly switch to balanced poker, significantly increasing the level of competitiveness at the poker table.
Simple Postflop builds strategies for the game, depending on the input data. This calculator will calculate all possible strategies and show you the right actions for positive solutions. In this case, no abstractions, but rigorous mathematical calculations, which at a distance will always give a profit.
What is a GTO?
GTO - Game Theory Optimal. Any situation in poker can have many variants of draws. Even within the same street. There is no clear right or wrong decision with so many possible actions. The whole essence of the GTO strategy comes down to the fact that the decisions of your opponent do not matter in the long run.
GTO implies that you will maintain an optimal balance between aggression, bluffs, checks, and nutting, so that the best result against you can be zero. That is, with a perfect game from your opponent, he will, at best, play 0 against you in the long run. You can balance between positive EV and tricky use of your playing range against regulars, making your game invulnerable for exploitation.
Does Simple Postflop have a trial version?
Yes, on the official website of the developer Simple Postflop you can download a version that allows you to perform mathematical calculations for the turn and river absolutely free of charge and without restrictions on the terms of operation.
What is the difference between Standalone and Cloud version?
There are not functional differences between the Cloud and Standalone version. The difference between the licenses is that the Cloud version acquires a certain number of calculations that must be used in the allotted time, while the Standalone version has no such limitations. In addition, using a powerful PC, calculations in the Standalone version will be made faster than in the Cloud.
Calculations on the PC are scaled to all available cores (the program can also set a limit on the number of used cores) and can use all RAM if necessary, while calculations in the cloud are currently limited to the top 16 GB RAM. For the convenience of working with the Standalone version, there is a functionality for building a queue of calculations.
Specialized packs contain calculation and strategy trees from leading professionals in the relevant disciplines of poker. The results of all flop calculations are also available for download.
Functionality of the program
• Cloud and Desktop version for weak and powerful computers, respectively.
• Fast and free calculation of the turn and river. The turn is seconds, the river is instant.
• Calculation of GTO from preflop on request with a solution for all flops.
• Editing and blocking strategies. The program can be used as a normal calculator for calculating EV hands postflop.
• Display of strategies, EV and equity of all played hands for any situation in a given tree.
• Simple tree generation based on player sizing. Convenient editing of the tree in the main window of the program.
• Start the calculation of a given tree and range for all significant flops (1755 pieces) and transmitting the result to various flops (22100 pieces).
• Aggregation of the results of the calculation of the flop to evaluate the EV hands preflop.
• Full calculation. The program does not use any abstractions.
• GTO calculation for NL Holdem and FL Holdem.
• MacOS support via Parallels and Bootcamp.
How can I pay for Simple Postflop?
You can pay Simple Postflop for WebMoney, Skrill, Qiwi, Neteller, Yandex Money, PayPal, Visa/Master Card, other payment systems, try Simple Postflop for free and get a discount on your next purchase, as well as participate in the discussion on our forum.
Manual for Simple Postflop
Log in to the site in order to leave a review

One of the oldest and therefore most developed poker solvers. Very impressed by the modest requirements for RAM. And then sometimes you look at the system requirements of this or that software and think "maybe well, he nafig this poker, I'll go build a PC for $ 2,000-3,000 and start mining bitcoin." And Simple can handle my, pretty mediocre in 2021, laptop. I cannot fail to mention the 10% discount. Minor, but nice savings, even when buying rather expensive poker software.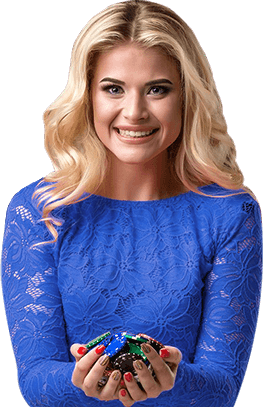 Keep up with all the news
Subscribe to the newsletter to be the first to learn about upcoming and current promotions and discounts of our store