Poker Tracker 4
PokerTracker 4 gives you a decisive edge at the poker table. One of the legendary poker programs for collecting and analyzing statistics. You can analyze your game in detail with the help of a huge set of auxiliary tools.
from 64.99$
Poker Tracker 4 is a software that collects and analyzes poker information and displays the outcome data on the screen while you play. It is one of the most important programs for poker players to help them become successful. PT4 imports hand histories into its database, which are downloaded to your PC from online poker platforms. Now you can analyze played hands as well as all information and statistics about them, look for flaws in your own and opponents' games. Poker Tracker developers are the founders of this kind of software and remain to be the deserved leaders in production of the alike software.
There is a trial version for 14 days with no restrictions on limits. Download PokerTracker 4 for free.
​​The Pokerenergy site is the official reseller of PokerTracker 4, and by purchasing the program from us, you get the same license as if you bought it on the developer's site.
Features:
Vector HUD engine – allows to change the font of your HUD in proportion to the table size.
Advance HUD profile settings – setting up your HUD has become visual and now you can see all changes to your profile in real time.
Redesigned scheme of the "primary" database is now supplied with the so called "bet schemes" within the streets (along with other small changes), which can be helpful in creation of many "substandard" stats.
Simultaneous database support – in my opinion, several small databases are better off one huge.
Tools for database maintenance – allow a user to cater for his databases without using third-party instruments.
Creatable stats – based on the "primary" database users are able to create specific personal stats (including those based on player actions within the streets).
Global filter system – developed a new filter system to pick almost all situations to analyze.
More different reports.
User reports – allow players to create their own reports of different complexity (very powerful tool).
Charts & diagrams – the program includes lots of various charts and diagrams along with ability to create custom charts based on different stats (usually based on the showdown results).
Backup and recovery tools for settings and data – allows a user to backup and recover database information and custom settings without using third-party tools
"Primary" Setup Assistant – easily helps a rookie player prepare the program for work (this tool launches automatically on startup)
Built-in browser to surf the official website where you can use the forum and look through other info
Customizable layouts allow you to change the replayer skin and card views, displayed in the program.
Additional tools:
NoteTracker – automatically records and stores your player notes and allows to create specific rules for them of your own.
LeakTracker – looks for your leaks (only in cash games) and shows how are your stats look in relation with the "standard".
Equity calculator – helps to calculate your equity.
ICM calculator – includes push/fold training modules based on the calculator.
TableTracker – an application to search for "fishy" tables based on the current database information (monthly paid subscription).
Show more ↓
PokerStars
Full Tilt
Party
888Poker
iPoker Network
Merge Network
MPN (MicroGaming)
OnGame Network
Revolution Gaming Network
Winamax
Winning Poker Network
Does the PokerTracker 4 have a free trial version?
Yes, there is a trial version for 14 days with no restrictions on limits. Download PokerTracker 4 for free.
Installation and Setup
Detailed instructions for installing and basic program settings are available here.
Delivery time
Up to 24 hours, but on average 1-2 hours.
Delivery method
The license key is sent to the email from the developer.
On how many computers the key is
The key is provided on 2 computers.
Where can I download the free HUD for PokerTracker 4?
The official website of the developer presents several free HUD options. You can study and download them here.
There are also additional statistics,different themes of the replayer, customized filters, automatic notes, which are available for free download.
What games does PokerTracker 4 support?
PokerTracker4 currently supports no limit and limit hold'em, Omaha, cash games, MTT and SNG tournaments.
To what limits does the version of Holdem Small Stakes\Omaha Small Stakes work?
PokerTracker 4 in the variants of Holdem Small Stakes and Omaha Small Stakes will show statistics on the limits (inclusive):
No-Limit and Pot-Limit: $ 0.25 /$0.50;
Limit: $ 0.50/$ 1.00;
Tournaments and SNGs: buy-in up to $ 22.00.
How can I pay for the PokerTracker 4?
You can buy PokerTracker 4 by Neteller, Skrill, PayPal, WebMoney, Yandex Money, Qiwi, Visa/Master Card and other payment systems from us, try PokerTracker 4 for free and get a discount on the next purchase.
Log in to the site in order to leave a review

Долго выбирал между ХМ3 и ПТ4 - в итоге выбрал последний. Несмотря на то, что он на 5 долларов дороже, но трекер показался более удобным, пока использовал бесплатную версию на месяц. Еще и не надо платить за обновления - тоже колоссальный плюс.

Спасибо вашему парню из технической поддержки. Никак не мог подобрать, какой же покерный трекер мне лучше подойдет - ХМ3 или ПТ4. Первый все-таки поновее и пошустрее, поэтому сперва хотел брать его. Однако несколько толковых вопросов со стороны работника расставили все по своим местам. Как ни трудно догадаться, в итоге я остановил выбор на ПТ4. Во-первых, у меня не самый новый компьютер, во-вторых, я не планирую безумно гриндить и устанавливать рекорды по количеству рук. В-третьих, ПТ4 более стабильный с точки зрения обновлений. И последний аргумент - пожизненная лицензия БЕЗ дополнительных платежей.

The only poker tracker that works fine on my MacBook. Finally, there is no need to arrange dancing with a tambourine to play poker with statistics and HUD.

Долгое время выбирал между HM3 И PT4. Хотелось купить трекер, который не нужно будет продлевать каждый год и, тем более, месяц. Понравился конструктор HUD и работа с фильтрами. Дополнительный, но совсем не второстепенный аргумент, - на моем не самом мощном ноутбуке нужен был менее прожорливый софт. Тут более простой PT4 подошел значительно лучше, чем конкуренты. Еще и скидку в 50% на StarsCaption дали - очень порадовало, у меня как раз заканчивалась лицензия через месяц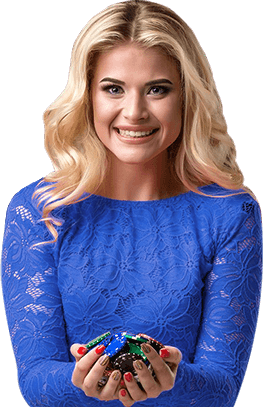 Keep up with all the news
Subscribe to the newsletter to be the first to learn about upcoming and current promotions and discounts of our store