Tilt Breaker
Tilt is your main enemy? Now you have a way to crush it with Tilt Breaker.
This product is temporarily unavailable
Attention.The program is stand-alone and can work without HoldemManager 2 or Poker Tracker 4. Small Stakes version of the game supports up to 0.10/0.25.
Important: before purchasing the program, be sure to check its functionality in your poker room using a free trial version. The developer is no longer developing the project and there will be no updates to Tilt Breaker. You buy the program as it is at the moment.
Tilt Breaker really helps to avoid the effects of tilt!
Works on cash games and tournaments. Supports Windows 8, 7, XP, Vista. Types of games: Holdem, Omaha, Stud, Razz, Badugi, Draw.
We understand that everyone is tilting in their own way, so we created a Tilt Breaker with really advanced settings system, thus each player can configure TB to fit their type of tilt. Also, we are adequately evaluate our work and understand that no software will be able to heal you from tilting. But Tilt Breaker securely save your bankroll by blocking the ability to play as long as you nervously struggling with tilt.
There is a trial version for 15 days. Download Tilt Breaker for free.
Rage Quit Button
Rage Quit button is designed to manually turn on the emergency mode of program that does not allow you to play at the tables a certain period of time. This button can be used in situations where you can clearly see, that you can't show your best game and realize that the best option is to exit from the tables. To activate the buttons you need only double-click on the image and then choose one of three durations of the lock mode. Three clicks and your bankroll is safe.
Loading with the poker room client.

Always on top.

Three customizable lock modes.

Three ways to activate the lock.

Tray icon.

"Shortcuts".

Plays the role of visual reminder about lock mode on during the tilt.
Auto-Break mode
Using Auto-Break mode, you'll never have to experience feelings such as WHY-I-DIDNT-EXIT-EARLIER? In contrast to the manual activation of Rage Quit button, function Auto-Break will automatically pause your game as soon as you reach any of the pre-defined states. Now you do not have to constantly monitor your balance to know when to stop the session when you reach one of the pre-defined criteria. Also there is the possibility of suspending the game at the end of a time period. Watch out for the game at the tables, and let Auto-Break take care about your bankroll.
Options of Auto-Break locking mode:
Lock on stop - loss in currency or Big blinds.

Lock on maximum number of hands played.

Lock on timer defined.

Ability to define one parameter or combination of parameters to activate the lock.

Ability to set stop-loss as from the beginning of the session, as well as from the highest point of profit during the session.

Display all the parameters in real time.

Ability to lock poker room cashier.
Currently Auto-Break function supports only cash tables. Tournament tables is under development.
Smart Lock
Smart Lock feature identifies the tournament and cash game tables, allowing you to play in tournaments you previously registered in while locking is active. Smart Lock is monitoring each of the opened tables and assigns restrictions to the various disciplines separately.
Automatic checking "sit-out next hand" at any open cash game tables.

Automatic closing of all cash - tables after timer expiration.

Prevents ability to register in a new tournament or sit in the cash table.

Prevents ability to register in heads-up sit-n-go tournaments.

Prevents ability to re-buy in a rebuy tournament (only Full Tilt).
Clever protection
Once the lock mode has been activated, Tilt Breaker becomes a ruthless and uncompromising guard of your bankroll. No new tournaments and cash game tables, no opportunities to play poker until the expiration of the lockout timer.
Protection System of Tilt Breaker cannot be avoided by:
Rebooting the PC.

Date and Time changes on PC.

Using Task Manager to turn off Tilt Breaker.

Trying to disable the automatic monitoring of hand histories.
Show more ↓
Poker Stars
Full Tilt
iPoker
Party Poker
Microgaming
Does the Tilt Breaker have a free trial version?
Yes, there is a trial version for 15 days. Download Tilt Breaker for free.
Installation and Setup
Detailed instructions for installing and basic program settings are available here.
Delivery time
Up to 24 hours, but on average 1-2 hours.
Delivery method
The license key is sent to the email from the developer.
On how many computers the key is
You can use your license code on as many computers as you own.
What games does Tilt Breaker support?
Tilt Breaker currently supports:
Hold'em;
Omaha;
Stud;
Razz;
Badugi;
Draw.
How can I pay for the Tilt Breaker?
You can buy Tilt Breaker by Neteller, Skrill, PayPal, WebMoney, Yandex Money, Qiwi, Visa/Master Card and other payment systems from us, try Tilt Breaker for free and get a discount on the next purchase.
Tilt Breaker Introduction
Log in to the site in order to leave a review

A few years ago I used a tilt breaker, then there was no time for poker. Now the opportunity to roll tightly appeared again, I wanted to order the program again, but the developer abandoned it and did not answer anyone. It's a pity, the idea was great.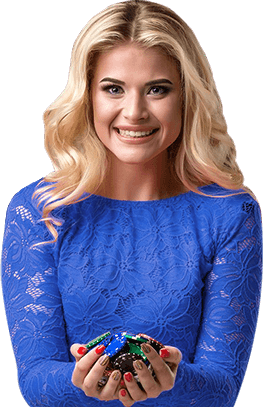 Keep up with all the news
Subscribe to the newsletter to be the first to learn about upcoming and current promotions and discounts of our store