NoteCaddy
---
The license key will be attached to your account on holdemmanager.com within 24 hours after the order is paid. Dont forget to write in the order field login of your holdemmanager account.
---
The program automatically creates notes on your opponents and represents an important tool for every grinder here and there.
You can download it from the official website. Note Caddy will only be active with purchase of HM2 or OM2.
NoteCaddy – is a tool that automatically creates and stores notes about your opponents as well as allows to mark them with different color tags in accordance with previously set up parameters.
You can use the ready-made note-stats or create your own, which can be very complex. With the help of these notes you will get a detailed information about the game of other players that can be helpful when it comes to making an important decision while playing.
The main features of the NoteCaddy:
Automated Notes. Automated notes of important tendencies and graphs to indicate the hand strength for that specific tendency.
Bet Sizing Tells. X-axis defines the strength and Y-axis defines the size of the bet, quickly see if your opponent has bet sizing tells.
Card Range Graphs. Now see something boring like 88-99,55-66,Ajs-A5s,Aks-Aqs,AKo-A5o converted to an easy to read card distribution graph.
Exploit Opponents via Badges. Powerful Badges appear when an exploitable situation unfolds, choose from default badges or create your own.
Hand Distribution Breakdown. Hover over a note to see the hand distribution breakdown to help form the opponents likely range.
Instant Replay. Hover over the play button in the notes to see the last 5 hands for that note definition.
Recommended Notes. Also referred to as cyborg notes, it makes it easy to note the opponents line in the hand without having to type it yourself, just click on the cyborg note to add it as your note.
Timing Tells. The x-axis defines strength and the y-axis defines time taken, quickly see if people have timing tells with strong hands.
This software is the best choice around alike products for note saving and I doubt that there is going to be a better program with the same power in the nearest future.
NoteCaddy has recently stopped being a separate program and is now distributed along with Holdem Manager 2. You can find more info about the program performance and installation issues on our forum. You can buy NoteCaddy in our site for Skrill.
Show more ↓
Holdem Manager 2
Omaha Manager 2
Does the NoteCaddy have a free trial version?
No, the only way to get the experience of using this program is the free version of NoteCaddy with 7 notes, which is built into Holdem Manager 2.
Installation and Setup
Activate the license and the program will begin to scan your entire database. Based on this scan, opponents will be assigned automatic notes and badges. Further, the program will write notes on opponents in real time after each hand played.
Compatible with other poker software
NoteCaddy works exclusively with Holdem Manager 2. You will have to purchase it separately.
Delivery time
Up to 24 hours, but on average 1-2 hours.
Delivery method
The license key is sent to the email from the developer.
On how many computers the key is
The key is provided on 2 computers.
Limitations for NoteCaddy at Pokerstars
CaddySpark and CaddyScatter graphics cannot be used while playing at Pokerstars and Full Tilt Poker. They will still be displayed on the player and when viewing note history in NoteCaddy;
CaddyClock is currently down due to a ban on live tracking at Pokerstars. This may change in the future;
Compound definitions are currently available at Pokerstars and Full Tilt Poker. Expressions using the definition of "filter by closed cards and/or cards" will not work at the Pokerstars and Full Tilt Poker poker tables.
Badges that automatically classify players cannot be used while playing at Pokerstars and Full Tilt Poker. They will still be displayed on the player and when viewing note history in NoteCaddy. The manually assigned badges currently work for Pokerstars. Add NC.PlayerTags statistics to your HUD to be able to tag players manually.
How can I pay for the NoteCaddy?
You can buy NoteCaddy by Neteller, Skrill, PayPal, WebMoney, Yandex Money, Qiwi, Visa/Master Card and other payment systems from us, and get a discount on the next purchase.
Log in to the site in order to leave a review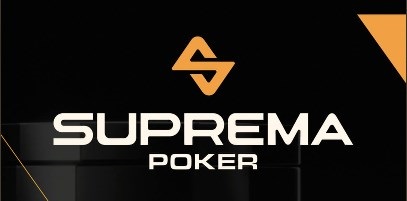 Suprema Poker
TRUE RAKEBACK FROM 45%
WEAK PLAYERS FROM LatAm
HANDHISTORY CONVERTER AND DATAMINING FOR FREE

ACCEPT PLAYERS FROM EVERYWHERE, NO VERIFICATION

FINANCIAL GUARANTEES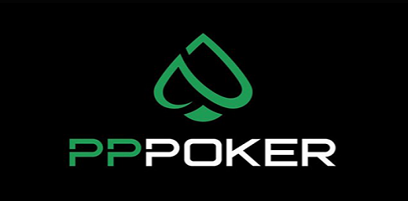 PPPoker
TRUE RAKEBACK FROM 35%
HANDHISTORY CONVERTER AND DATAMINING FOR FREE

ACCEPT PLAYERS FROM ALL AROUND THE WORLD

FINANCIAL GUARANTEES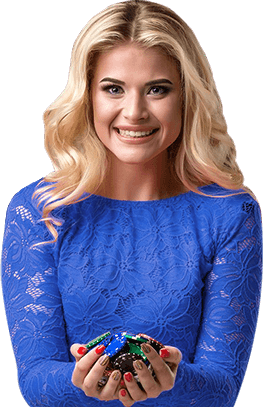 Keep up with all the news
Subscribe to the newsletter to be the first to learn about upcoming and current promotions and discounts of our store