Holdem Manager 2
Holdem Manager 2 – the best analytical poker software. Advanced technologies for collecting and analyzing statistics.
This product is temporarily unavailable
Download Holdem Manager 2 for free.
HM2 functionality features:
• New intuitive user interface.
• Fast hand history import.
• Redesigned database which allows to set new standards of work with advanced queries in HM2.
• Improved HUD:
- Shows versus Hero statistics which allow you watching how exactly your opponents play against you.
- HUD panel shows real time changes you make to your HUD profile.
- NoteCaddy application automatically creates and displays notes. NoteCaddy notes are written based on players actions depending on the situation at the table.
- Any stat from reports can be added to the HUD. Developers have already introduced many of them and they plan to continue adding recreated stats based on users requests. After new stats are added there's no need to re-import the database for their activation.
- Mini-charts can now be displayed in the HUD.
- HUD pop-ups look nicer due to the new design.
• New reports for cash games and tournaments. There is a standard view for all reports and most of them have also graph views.
• New tools to analyze opponents' lines.
• A great number of various filters.
• Cloud database. If you play at home and at work on different computers then you most likely faced the problem of keeping all hands updated. But with HM2 cloud database all these difficulties are in the past:
- The cloud database allows you to synchronize automatically your database between 2 computers on which a licensed version of HM2 was installed. During the fist six months you will benefit from a free support for your cloud database. Then a $20 fee is required per year.
- The cloud database is also a remote database backup – one click is enough to restore the database on your computer.
• HM2 widgets were added:
- Specific HM2 widgets.
- News feed widgets.
Holdem Manager 2 is one of the most sought-after poker software and there are several evident reasons for that. Simplicity, user-friendliness, functionality and constant updates are the key features which allow it to beat competitiveness among other software.
The program imports hand histories with text files of almost all poker rooms and compiles them to PostgreSQL database for a comfortable use. Then several filters are applied to perform an in-depth analysis of your play or that of your opponents.
The installation process is fast and occurs in 2 stages: firstly, the PostgreSQL database is installed and then XM performs all the necessary settings. All you have to do is indicate in the Import tab the map where your hand history will be saved. After the installation is complete, the program is ready for use.
Holdem Manager 2 features
The program interface has 2 main tabs: Cash Games and Tournaments which are divided in several sub-tabs: Hands, Reports, Sessions, Graphs, Preflop Cards and vs Players. Different information is displayed in these tabs.
For example, in Reports you can view your basic indicators; while built-in filters will help you identify and exploit weaknesses.
Preflop Cards and Hands will show you the most profitable and the most disadvantageous hands.
Sessions contains information on all your played sessions. You can also sort them by date, table, currency and players.
Graphs will show you the graphs of your game in terms of the amount of hands played and winnings.
If you need to revise the played hands you can use the built-in hand replayer. It will help you review certain hands for an in-depth analysis after each session. You can also save your hand history in various formats to post them on specialized web-sites.
HM also gives you the opportunity to use plugins:
• Omaha Manager.
• Table Scanner – to find the most profitable tables for your game.
• Leak Buster – will help you find the leaks in your game, and will pick to pieces the most problematic moments.
• Table Ninja 2 – offers you a more convenient multitabling on PokerStars, Full Tilt.
• SitNGoWizard – a tool for SnG players that will help you analyze your game in Push/Fold mode and overpractice the ICM.
The earlier you start to analyze your game, the faster you will reach higher limits. Invest in your play 90$ and purchase Holdem Manager to win thousands of dollars afterwards.
! Beware of hacked Holdem Manager versions on the Internet, they often contain viruses – Trojans which could steal your accounts or your credit cards details. Keep in mind that a cheapskate pays twice!
Today online poker players have several winning tools at their disposal, and their amount is constantly growing. Nowadays the poker software is becoming "wiser", faster and gains more features contributing to increased winnings.
One of the latest products - Holdem Manager - is the software package designed to collect and analyze the hand history of players. Previous products of that kind also have some advantages, but the growing popularity of Holdem Manager speaks for itself.
One of the most attractive features is the amount of Heads-Up Display stats, which are around one hundred. For those who are not familiar with such terminology: it means that the free version of Holdem Manager allows you to evaluate the strategy of each opponent to the last detail. At that, while playing poker online you can customize your HUD in such a way that it will display only the information you need, without useless stats.
At the same time, Holdem Manager allows you to display separately all stats and in every detail in a separate place, where you can use them only when it is necessary. For this purpose, you can use the HUD Pop-Up feature which shows information only after pointing your mouse over the HUD area of a specific player. This function is not available in other similar poker software.
Sometimes players need to focus on a specific hand. This free version of Holdem Manager offers you the chance to view it in flash mode. This feature is called hand replay and gives you the opportunity to detect the stats of other players as if you were playing with them right away.
Another feature representative of other poker software which is even more developed and improved in Holdem Manager is the ability to choose the table for your game, and you can do it in real-time mode.
And finally, comparing this product to the other online poker software, we should mention it is the first one to offer an advanced, simple and attractive usability.
Show more ↓
Poker Stars
Party Poker
IPoker
Ongame
Ultimate
B2B
Bodog
Pacific
Crypto Network
Dracula Holdem
Prima
Micro Gaming Network
Bodog
Everest
Betfair
Red Kings
NoiQ
Lucky Ace
Titan
BOSS
Merge
PKR
Full Tilt Poker
Is there a trial version?
Yes, 30 days. Download Holdem Manager 2 for free
How does the Small Takes version differ from the Pro?
Holdem Manager Small Stakes works on limits up to NL50 (no limit hold'em), Limit Holdem 0.5/1 and tournaments with buy-ins up to $ 22 included.
When will you receive the license key and in what form?
A notification about the added license will be sent by the developer of the program to your e-mail address. At the same time, the license code will be added to your account on Holdemmanager.com. When ordering, you need to specify a login (it is an e-mail, for which you are registered on holdemmanager.com)
How many computers is the license key for?
The key gives you the right to use the program on two computers at the same time. When changing computers, you can get new keys for free and use them on a new computer.
Is it possible to get a Holdem Manager 3 license for free?
Yes, when you buy Holdem Manager 2 today, you immediately get Holdem Manager 3 for free
How can i pay for Holdem Manager 2?
You can buy Holdem manager 2 with Neteller, Skrill, PayPal, WebMoney and other payment systems from us, try Holdem Manager 2 for free and get a discount on the next purchase.
Log in to the site in order to leave a review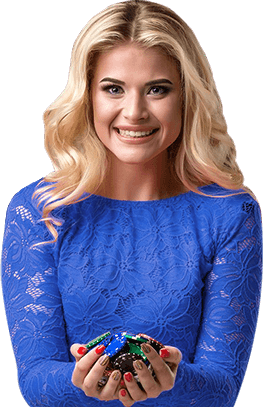 Keep up with all the news
Subscribe to the newsletter to be the first to learn about upcoming and current promotions and discounts of our store