NoteCaddy Edge Cash 3.0
NoteCaddy Edge packages are complete HoldemManager2 HUD setups for you. We're experienced in making these setups, and we've put countless hours of thought and work into NoteCaddy Edge 3.0.
This product is temporarily unavailable
---
Free trial period: yes, 15 days. Download.
Delivery time: to 24 hours, but average time is 2-3 hours.
Shipping method: to e-mail from NCE developer.
Important information: after the order is paid , we send your e-mail to NCE developer. He will ask your HM2 license key, it is normal. After that he will send you the pack which would be attached to your HM2 license.
Payment information: You can buy NoteCaddy Edge Cash 3.0 with Neteller, Skrill, PayPal, WebMoney, Yandex Money, Qiwi, Visa/Master Card and other payment systems from us, try NoteCaddy Edge Cash 3.0 for free and get a discount on the next purchase.
---
NoteCaddy Edge Overview
In good hands, such poker software as Hold'em Manager 2 and NoteCaddy can provide the players with serious advantage over their opponents, but in order to take profit of these tools to the full extent, knowledge and some time for their customization are required.

If you're not tech savvy, NoteCaddy can be quite difficult to properly customize and adjust. That's why, for these purposes, you should better use NoteCaddy Edge, as it will help you using the mistakes and weaknesses of your opponents in your favor. Customized by a professional online poker player with 8 years of experience in cash games 6-max No-Limit, NoteCaddy Edge settings package will give you a great deal of advantages over your rivals!
What is included in NoteCaddy Edge Cash 3.0
Free unlimited stats for 2016 from www.custompokerstats.com as long as your NCE 2.0 license is active.
2000+ Note Definitions.
20 Detailed Popups.
HUDs included for Stars/FullTilt.
HUDs included with stamps and badges designed for other sites besides Stars/FullTilt.
HUD Stats Auto Switch to vsHero.
Heatmaps, SparkGraphs, and ScatterGraphs
Tutorial Videos.
Top-notch Quality Support.
Why you should buy NoteCaddy Edge?
No-limit 6-max table game is one of the most popular formats playable online nowadays, that's why they are very competitive. Taking notes is an important element of playing poker successfully, while the automatic marking of players according to a specially customized format will give you a huge advantage. Thanks to the notes and badges created from scratch by a professional poker player with 8 years of successful experience in games of this format, you will immediately get a huge advantage over your opponents.

The 44 badges (these are small icons that appear directly in your HUD) will allow you to easily evaluate the type of player with whom you play, while the booklet explaining the icons will tell you how to take advantage of the information on these players, as well as how to play with those who do not have any badges.

To simplify the use of badges, a color marking was created. Thus, pink colored badges refer to pre-flop, greens to the flop, blues to Turn and reds to River.

NoteCaddy Edge will not only allow you getting information about your opponents, but will also help you improve your game: While analyzing your hands you may find potential leaks which are affecting your win-rate.

You can find a large number of packages onfigured for NoteCaddy today, but none can compare with NoteCaddy Edge which is one of the most convenient and intuitive to use, with the best price-quality ratio. NoteCaddy Edge development team also offers custom definitions and you can access their support page and submit your request through the contact form on the definitions you need and they will create it for you. They also have a system of discounts based on the number of ordered definitions. Such a custom definition can be received in 1 to 2 business days.

In order to take advantage of this wonderful package, you will need Hold'em Manager 2 and NoteCaddy – the programs we recommend to any serious poker player.

NoteCaddy Edge package is sure to bring you many advantages over your rivals, which in turn will increase the profitability of your game and will reveal information about your opponents' playing style. Get the NoteCaddy Edge poker package today!
Show more ↓
HoldemManager 2
Notecaddy
Does it work on PokerStars?
Yes, it does. The HUDs and Popups work there. The Badges will work in the replayer, but NOT in at their live tables due their rules. You'll still have one of the best setups possible at PokerStars with NCE 3.0.
How many computers can I use it on?
You can use it on 2 computers. Both computers must share the same HM2 License Key.
Can I edit the HUDs, Popups, and Badges? Can I use them with my own configurations?
Yes everything is fully editable. You can modify definitions and create new definitions from them. You can edit the Popups, and use them on your own HUD if you wish. You can use your own Popups on the NCE HUDs if you like. You can add to or edit the NCE HUDs. You can use the Badges on your own HUD.
NoteCaddy Edge 3.0 Introducing
NoteCaddy Edge 3.0 Webinar
Log in to the site in order to leave a review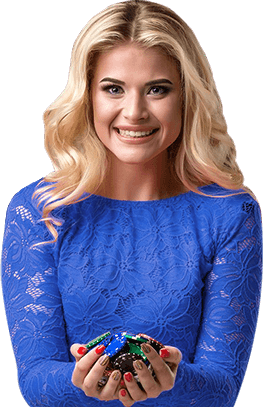 Keep up with all the news
Subscribe to the newsletter to be the first to learn about upcoming and current promotions and discounts of our store