NoteCaddy Edge Breakthrough
NoteCaddy Edge Breakthrough
NoteCaddy Edge Breakthrough is the best package of existing HUDs. It added 2,000+ settings for your HUD, 42 Popups and 25 badges for Holdem Manager 2.
This product is temporarily unavailable
Every year the level of opponents and the complexity of poker games is constantly increasing. The search for any advantage becomes an integral part of the professional poker player's activities. Supporters of the poker "Arms Race" and various support programs for poker games. HUD can be a formidable weapon in the hands of a skilled poker player.
And, continued the weapon metaphor, NoteCaddy Edge Breakthrough will truly be your ultimate Doomsday weapon. NoteCaddy Edge Breakthrough is the newest and most advanced 2019 pack for your HUD. It was developed by the best specialists in the field of HUD design together with the leading player of medium and high limits Marco Leko.
More information about NoteCaddy Edge Breakthrough is available on the official website of the developer.
It includes several well-developed HUDs:
HUD Breakthrough;
Breakthrough Heads-Up HUD;
Breakout HUD Mini Pop-ups;
Breakthrough Lite pop ups HUD;
HUD Breakthrough star flashes.
42 Pop-up for HUD Breakthrough only and 18 more for HU HUD. Placing pop-up windows made the most logical way and quickly remembered. Each of the above HUDs contains its own Pop-ups above. There is also a version with mini-pop-ups. Heat maps are given separately (except for Omaha) - activate their mouse course on the statistics indicator in the corresponding pop-up.
NoteCaddy Edge Breakthrough has the 25 most popular badges. Each of them is accompanied by background information explaining their purpose and recommendations for their most efficient use.
Show more ↓
HoldemManager 2
Notecaddy
Install and configure NoteCaddy Breakthrough
On the developer's website there is a huge "Knowledge Base" section containing the most detailed information about all the intricacies of installing and configuring HUD for NCE.
In addition, if you purchase NoteCaddy Breakthrough, then you will be given direct access to two support channels at once. Technical support in case of any problems with your account, activation or configuration - just ask Justin.
• Justin's email: [email protected]
• Skype Justin: notecaddy.edge
Strategic support - to discuss the value of any statistical indicator or remove one of them. Creator of NoteCaddy Breakthrough Marco Leko will be happy to answer all questions:
• Marko's Email: [email protected]
• Marko's Skype: marko.leko5
What is the difference between Notecaddy Breakthrough versions?
Breakthrough Stars - in comparison with Breakthrough Main, statistics on board textures (from popups) and badges are excluded.
Compared to Breakthrough Main, there is NO in Breakthrough Lite:
• Preflop statistics in pop-ups;
• Hand Strength Indicator;
• Multiple Popups (deep stacks, squeezes, 3-bets/4-bets cold calls, multipots, big bets).
Delivery time
In most cases - 2-3 hours. On weekends and in exceptional situations, the period may increase to 24 hours.
Delivery method
The license key is sent to the developer by your email.
Important information! After payment, your email goes to a developer who asks you for a license key from Holdem Manager. Then you will receive a package of settings that will be tied to your license.
How can I pay for NoteCaddy Breakthough?
You can buy NoteCaddy Breakthrough with Neteller, Skrill, PayPal, WebMoney, Yandex Money, Qiwi, Visa/Master Card and other payment systems from us, try NoteCaddy Breakthrough for free and get a discount on the next purchase.
Important information! If you buy NoteCaddy Breakthrough and you don't like it, you can write to the developer within 15 days and he will send your money back and deactivate your license!
Stream in Cash Games with Breakthrough HUD
Log in to the site in order to leave a review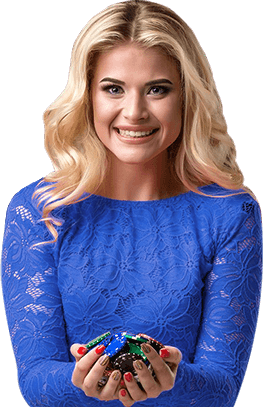 Keep up with all the news
Subscribe to the newsletter to be the first to learn about upcoming and current promotions and discounts of our store