Hand2Note 4 beta version available for everyone
15.06.2023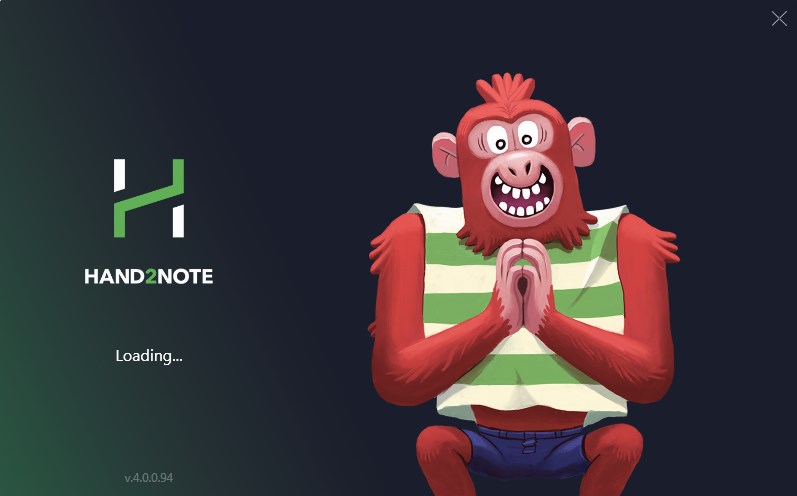 The development of the new version of Hand2Note was first announced in 2019. Closed testing began in late 2021. In the middle of May 2023, everyone had access to the beta. It's time to assess the progress of the poker tracker. In the material we will tell about the main improvements compared to the previous version.
How to install?
Go to the developer's website and click on the yellow button "Download". Soon the download will start. The installation file of Hand2Note 4 weighs 208 MB. The tracker takes up 581 MB on your hard drive. During the installation, H2N will additionally download the "Microsoft Windows Desktop Runtime". It weighs about 400 MB. The whole process takes up to 5 minutes. The new version of the tracker does not replace the old one. You can use both of them alternately. You can't run both at the same time.
What's new?
Hand2Note developers followed an evolutionary path, so there were no surprising discoveries. Noteworthy are:
Import speed of 4,000 hands per second. Almost twice as fast as before - the average import time in Hand2Note 3 was 2,250 hands per second.

If an opponent has folded, his stats will disappear from the screen. The tracker was taught to get rid of unnecessary information during the hand. This option can be disabled.

A lot of presets. Auto-import, betting profiles, types of poker, types of bets, marks on opponents and other options. The path to the settings themselves has become shorter: switch between them without opening new windows.

On the tab with reports they added a matrix of hands. Now you can see your opponents' ranges.

During the game the HUD automatically displays the statistics on us. In previous version this had to be configured separately.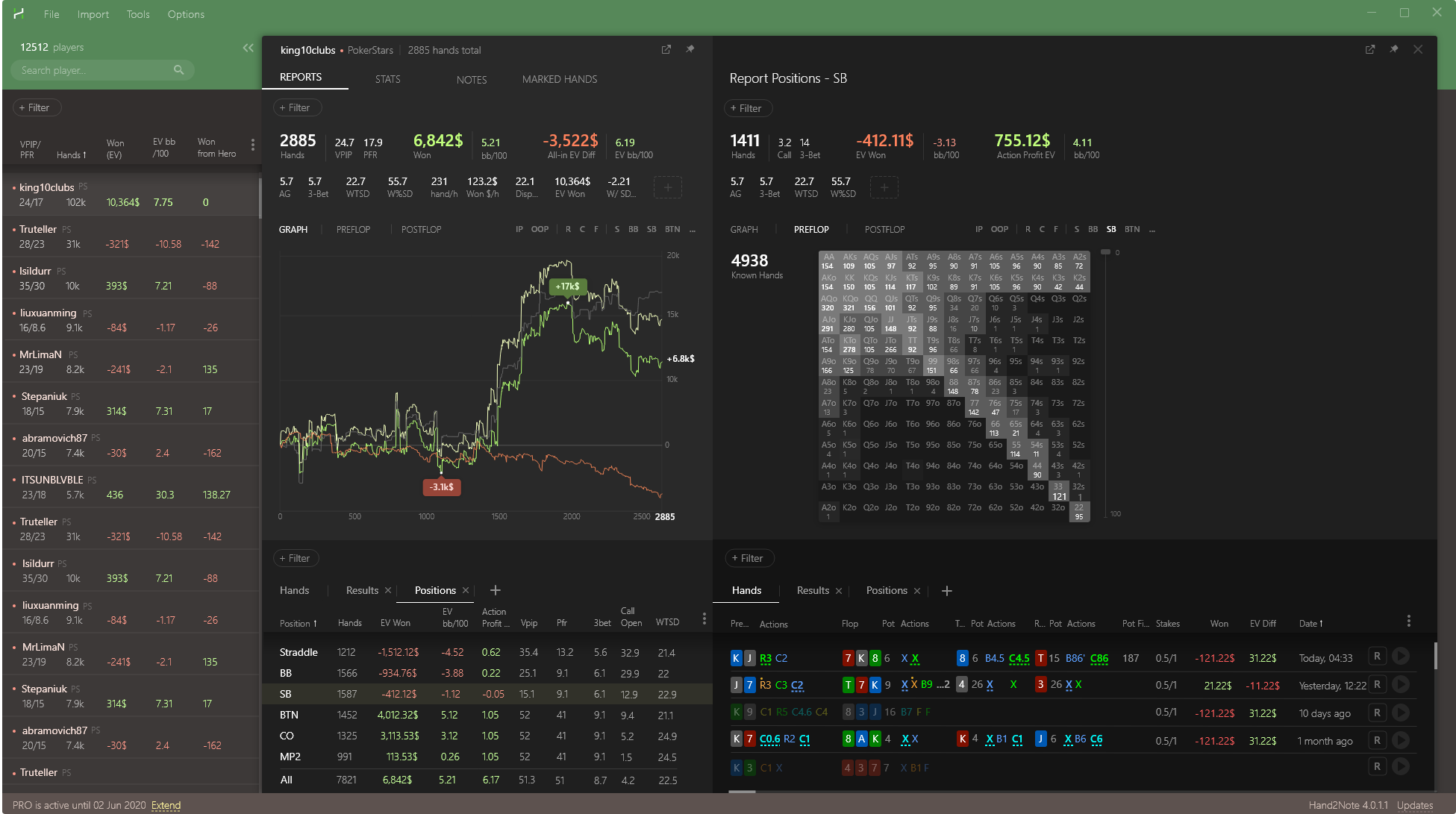 The beta version of the updated tracker does not yet support Mac OS
Hand2Note 4 not only added new and refined old tools, but also showed a couple of bugs. The first problem appeared when searching for the hand history database: the tracker did not find it automatically. The previous version detected everything on its own. The second problem occurred during the import - the tracker hung up several times. Let's put both problems down to the fact that this is a beta-version. They will be sorted out by the official release.
Is it worth upgrading?
It is better to wait until Hand2Note 4 is fully released ... and switch to it in a few months. It is pleasant to feel you are involved in software improvement, but it is not worth losing money because of problems with the tracker. At the moment, the third version of H2N copes with the tasks.
We publish all the news and updates of the catalog in the telegram channel PokerEnergy. Sign up not to lose +EV.