Hand2Note Asia
Innovative statistical software providing new broad opportunities for playing and combining ease, high speed and flexible settings.
from 39.90$
How to get a discount on the Hand2Note?
10% discount on the first purchase: available if this is your first Hand2Note paid subscription. To get a discount, you need to go to the website Hand2Note, select the desired subscription and enter H2N10NU in the "promotional code" field. The discount will be calculated automatically, you will see it immediately after entering the promotional code.
Basic version of Hand2Note is free. Download
Hand2Note is an innovative poker program for collecting and analyzing statistical indicators. Favorably differs from other poker trackers (Holdem Manager 2, Poker Tracker 4, DriveHUD, Poker Copilot 6) with higher speed and enhanced functionality. Displays positional and dynamic HUD, shows complex elements in pop-ups (charts, lists of hands, nested tabs), contains very colorful data visualization, can analyze the general pool of players. Hand2Note is the most convenient and technologically advanced tool for working with statistics. Professional poker players always prefer H2N for its functionality and no longer return to alternative options.
​​The Pokerenergy site is the official reseller of Hand2Note, and by purchasing the program from us, you get the same license as if you bought it on the developer's site.
Hand2Note Asia supports the following Chinese applications:
PokerMaster;
PokerKing;
Molly's Game (ex. PokerKingdom);
PPPoker;
KKpoker;
PokerCommunity;
Tribal Pioneer (ex. PokerClans);
RedDragon;
RealPoker (ex. 1pokerstars);
AllinPoker;
Bingo (ex. HiTea);
UPoker.
Main advantages of Hand2Note
Speed. The program is able to handle 1000-3000 hands per second. 100,000 hands will be imported in just 1 minute. Even with a large database, popups with statistics will be displayed on the tables very quickly. The requirements for your computer are very minimal. Protection against errors.
HUDs. For you will be available smart positional HUD, which is allowed in all rooms. Fast showing and changing HUDs on ZOOM and Fast tables.There is also a dynamic HUD, but alas, it is banned on PokerStars.
Statistics. A very convenient system for creating statistics on opponents, including dividing by groups. Guidance on the stat instantly opens details with hands and showdowns. Convenience when copying transfer of whole blocks.
Notes. Create samples and add them in 2 clicks. In addition, graphic displays of played hands are available. As well as a group of notes, that depends on the situations in the game.
Show more ↓
PPPoker
PokerBros
SupremaPoker
UPoker
X-Poker
ClubGG
UPoker
Bingo (ex. HiTea)
RedDragon
PokerCommunity
Molly's Game (ex. PokerKingdom)
RealPoker (ex. 1pokerstars)
KKpoker
AllinPoker
Tribal Pioneer (ex. PokerClans)
Does the Hand2Note have a trial version?
Yes, basic version Hand2Note is free. Download.
Installation and Setup
Detailed instructions for installing and basic program settings are available here.
Compatible with other poker programs
To support a dynamic HUD, you need to share Hand2Note with the appropriate program:
• Ipoker - Ipoker Tools;
• 888Poker (Pacific Network) - 888Caption;
• Winning Poker Network - WPN Tools Lite;
• Microgaming Poker Network - MPN Tools.
Delivery time
Up to 24 hours, but on average 1-2 hours.
Delivery method
The license key is sent to the email from the developer.
On how many computers the key is
The key is provided on 2 computers.
Important information: the Hand2Note license key is attached to your email. It is important for you to remember what email you used when ordering. If the subscription is interrupted and then you decide to activate it again, then you will need to remember the exact email you provided when ordering.
How can I pay for the Hand2Note?
You can buy Hand2Note Asia by Neteller, Skrill, PayPal, WebMoney, Yandex Money, Qiwi, Visa/Master Card and other payment systems from us and get a discount on the next purchase.
Log in to the site in order to leave a review

Tired of fiddling with several programs at the same time to play in small rooms. My computer is not the most powerful, sometimes it causes the entire system to freeze. During multi-tabling, this is fraught with loss or non-winnings of money. Therefore, I drew attention to the H2N. A bit expensive, but you don't need to pay more for the converter. And the speed of work of the tracker is much higher than that of other statistical programs.

Лучший вариант для игры в азиатских покерных румах. Несмотря на высокий ценник программа подкупает тем, что не нужно возиться с дополнительными настройками - установил, запустил клиент и играй себе с жирными фишами. Балл сниму исключительно из-за цены. Есть возможность слегка сэкономить - если брать на год подписку. Проблема только в том, что уж очень игра в Азии специфическая и загадывать так далеко довольно оптимистично.

Best Poker Tracker for last 2-3 years. At the first look you may think that it is too expensive, but is worth it to the last cent. And you don't need to memorize a lot of unnecessary information or additional software (for example - converters for each mobile poker application).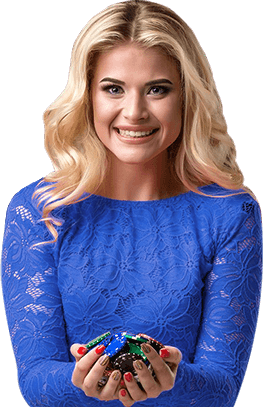 Keep up with all the news
Subscribe to the newsletter to be the first to learn about upcoming and current promotions and discounts of our store