Hand2Note Pro.Tools MTT\SNG
Hand2Note Pro.Tools MTT\SNG
Collection of HUDs for Hand2Note, adapted for MTT and SNG. Designed to maximize profits and exploit the tiniest flaws in the game of opponents.
from 9.00$
Hand2Note MTT/SNG - HUD for 7-9max tourneys, HUD and pop-ups with advanced statistics.
ProTools MTT/SNG – collection was created taking into account the specifics of the game in 6max tournaments, includes all new Hand2Note ability to display information on their opponents, as well as stats and customized popup that will allow a better understanding of opponents and their characteristics in the game.
Package is intended for expansion of your game for exploitation of opponents. The additional statistics will allow to see better more places where you can use weaknesses of opponents and thanks to what to take additional profit both on a preflop and on a postflop.
It is possible to test the pack for free for 20 days. Detailed information on how to do this is on the official website (in the contacts section at the bottom of the page).
Features in Pro.Tools MTT/SNG
Increasing the accuracy of stats with the increasing number of hands on;
The most comprehensive collection of statistics for the MTT/SNG;
3bet push and 3bet are separated;
Advanced statistics on preflop action depending on the sizestack;
You can use the pack to analyze your own games.
How to get a discount on the Hand2Note?
10% discount on the first purchase: available if this is your first Hand2Note paid subscription. To get a discount, you need to go to the website Han2Note, select the desired subscription and enter H2N10NU in the "promotional code" field. The discount will be calculated automatically, you will see it immediately after entering the promotional code.
Basic version of Hand2Note is free. Download.
Show more ↓
Hand2Note
Install and configure Hand2Note Pro.Tools
After payment, confirmation of creation of the Pro.Tools license will come to your e-mai
After downloaded, open the file and install Pro.Tools in the folder of Hand2Note.
Select the path where you installed Hand2Note.
Run Hand2Note after installation.
Installation and configuration instructions for Hand2Note Pro.Tools with screenshots are here. In case of any problems with installation, configuration or other questions about Hand2Note Pro. Tools, you can contact the developer directly:
Does the collection have a free trial version (trial period)?
Yes, upon request, it is possible to test the pack for free for 20 days. You need to contact a PokerEnergy representative via any convenient communication channel specified in the "Contact Us" section of our portal.
What is a Positional HUD?
This is a new type of HUD that is available for use with Hand2Note. Different HUD for players who sit before you and after you, so you get to use more stats and HUDs will be compact.
For example: You are sitting on BTN, the player in the position of CO and it can be placed only necessary statistics for a given player's situation, it does not need to duplicate the statistics for other positions.
Positional HUD: simple, convenient, compact, HUDs placed only the necessary stats for the player.
Features in Pro.Tools MTT\SNG
Positional HUDs
HUDs for 9max, 6max and Heads-Up: preflop and postflop stats.
Example: Statistics of Steal for the players before of you, statistics of Fold to Steal for the players after you.

Accurate statistics with increase number of hands on opponents.
Statistics in the HUD changed to a more accurate with increasing number of hands on your opponent.
Example: Steal changed to 1st raise, in the HUD added stats folds 3bet pushes with the current stack size

Compact-Big HUD: HUD for 6 max: depending on the number of hands in the HUD are used from 15 to 60 stats.
Total and detailed stats in pop-ups, including the actions in 2-9bb/9-14bb/14bb/25bb+ stacks sizes.
Composition of package:
1 HUD для MTT/SNG 9max;
2 HUDs for SNG 6max;
2 HUDs for 3max;
2 HUDs for Heads-Up;
Pop-ups 6max: 15+;
Pop-ups 3max: 15;
Pop-ups Heads-Up: 9+;
PreFlop: 66+ stats;
Single Raised Pots: 230+ stats;
3bet pots: 114+ stats;
Other statistics: 160+ stats;
Total amount: 3240 stats (9max/6max/HU).
Special offers from creators:
Exploitation users guide/Manual: What stats to use?: Preview (ENG)
Guide how to use weaks of your opponens and which stats you can use to maximise your profit.
Import HUD from Hm2 to Hand2Note
We will make import of HUD that you use in Hm2 to Hand2Note and you will have your HUD in Hand2Note and popups from Pro.Tools package (for free/no extra money).
Discounts for Notecaddy Pro.Tools users
For those who bought early Pro.Tools for Hm2 discounts are available.
Details of special offers - in Skype: Hand2Note.ProTools
Delivery time
In most cases - 2-3 hours. On weekends and in exceptional situations, the period may increase to 24 hours.
How can I pay for Hand2Note Pro.Tools?
You can buy Hand2Note Pro.Tools MTT\SNG with Neteller, Skrill, PayPal, WebMoney, Yandex Money, Qiwi, Visa/Master Card and other payment systems from us, Hand2Note Pro.Tools MTT\SNG for free and get a discount on the next purchase.
Log in to the site in order to leave a review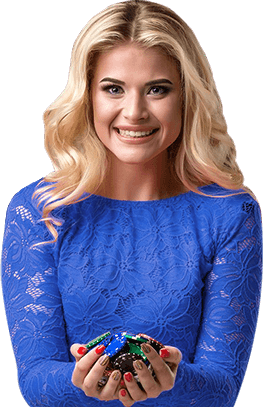 Keep up with all the news
Subscribe to the newsletter to be the first to learn about upcoming and current promotions and discounts of our store