Hand2Note Pro.Tools noPOP-UPs HUD
Hand2Note Pro.Tools noPOP-UPs HUD
A collection of HUDs for Hand2Note, whose characteristic feature is the absenсe of pop-ups. They are designed to maximize profits and exploit the tiniest flaws in the game of opponents.
from 14.00$
Hand2Note Pro.Tools noPOP-UPs HUD collection is designed to expand the capabilities of your game to exploit opponents. HUD changes during the game and allows you to play without using pop-ups.
The collection contains two HUDs with post-flop ranges and without ranges.
Additional statistics will allow you to see more places where you can use the weaknesses of your opponents and thereby earn extra profit both pre-flop and post-flop.
For bluffs: using high folds preflop and postflop;
For valuebets: the use of lines and precisely those bet sizes that opponents often call.
Statistics on betsizing, actions on various board textures, game statistics in different positions (SB vs BB, BTN vs Blinds ...) and much more will be available for use thanks to the Hand2Note Pro.Tools collection. The efficiency of using statistics from your Hand2Note will increase many times over due to the huge array of competently combined data in the collection.
It is possible to test the pack for free for 20 days. Detailed information on how to do this is on the official website (in the contacts section at the bottom of the page).
How to get a discount on the Hand2Note?
10% discount on the first purchase: available if this is your first Hand2Note paid subscription. To get a discount, you need to go to the website Han2Note, select the desired subscription and enter H2N10NU in the "promotional code" field. The discount will be calculated automatically, you will see it immediately after entering the promotional code.
Basic version of Hand2Note is free. Download.
Show more ↓
Hand2Note
Install and configure Hand2Note Pro.Tools
After payment, confirmation on creation of the license of Pro.Tools will come to your e-mai
further in your Account in the section Downloads you will have to download the installer.
After downloaded, open the file and install Pro.Tools in the folder of Hand2Note.
Select the path where you installed Hand2Note.
Run Hand2Note after installation.
Installation and configuration instructions for Hand2Note Pro.Tools with screenshots are here. In case of any problems with installation, configuration or other questions about Hand2Note Pro. Tools, you can contact the developer directly:
Does the collection have a free trial version (trial period)?
Yes, upon request, it is possible to test the pack for free for 20 days. You need to contact a PokerEnergy representative via any convenient communication channel specified in the "Contact Us" section of our portal.
What is a Positional HUD?
This is a new type of HUD that is available for use with Hand2Note. Different HUD for players who sit before you and after you, so you get to use more stats and HUDs will be compact.
For example: You are sitting on BTN, the player in the position of CO and it can be placed only necessary statistics for a given player's situation, it does not need to duplicate the statistics for other positions.
Positional HUD: simple, convenient, compact, HUDs placed only the necessary stats for the player.
What stats are included with Hand2Note Pro.Tools?
Common PreFlop and PostFlop stats;
Positional Preflop stats;
Position Postflop (Limp/SRP/3bet /4bet);
Statistics vs Hero;
Statistics HeroStats (how you play against this player);
Statistics Wins at showdown, frequency of bluffs/valuebets;
Total: ~ 6516 stats;
Speed of processing base: ~ 500-1000 hands in seconds (Depending on the size of the database).
What does the badge system look like?
Badges for PreFlop: 1st Raise, Fold to 3bet, CallOpen, 4bet, Fold 4bet, Fold 5bet
and others.
BetSizes: PreFlop, PostFlop.
Delivery time
In most cases - 2-3 hours. On weekends and in exceptional situations, the period may increase to 24 hours.
Special offers from creators:
Exploitation users guide/Manual: What stats to use?: Preview (ENG)
Guide how to use weaks of your opponens and which stats you can use to maximise your profit.
Import HUD from Hm2 to Hand2Note
We will make import of HUD that you use in Hm2 to Hand2Note and you will have your HUD in Hand2Note and popups from Pro.Tools package (for free/no extra money).
Discounts for Notecaddy Pro.Tools users
For those who bought early Pro.Tools for Hm2 discounts are available.
Details of special offers - in Skype: Hand2Note.ProTools
How can I pay for Hand2Note Pro.Tools?
You can buy Hand2Note Pro.Tools noPOP-UPs HUD with Neteller, Skrill, PayPal, WebMoney, Yandex Money, Qiwi, Visa/Master Card and other payment systems from us, try Hand2Note Pro.Tools noPOP-UPs HUD for free and get a discount on the next purchase.
Log in to the site in order to leave a review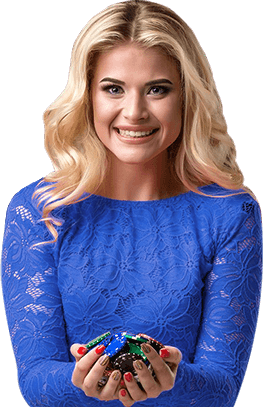 Keep up with all the news
Subscribe to the newsletter to be the first to learn about upcoming and current promotions and discounts of our store