Black Friday from solvers developers
24.11.2022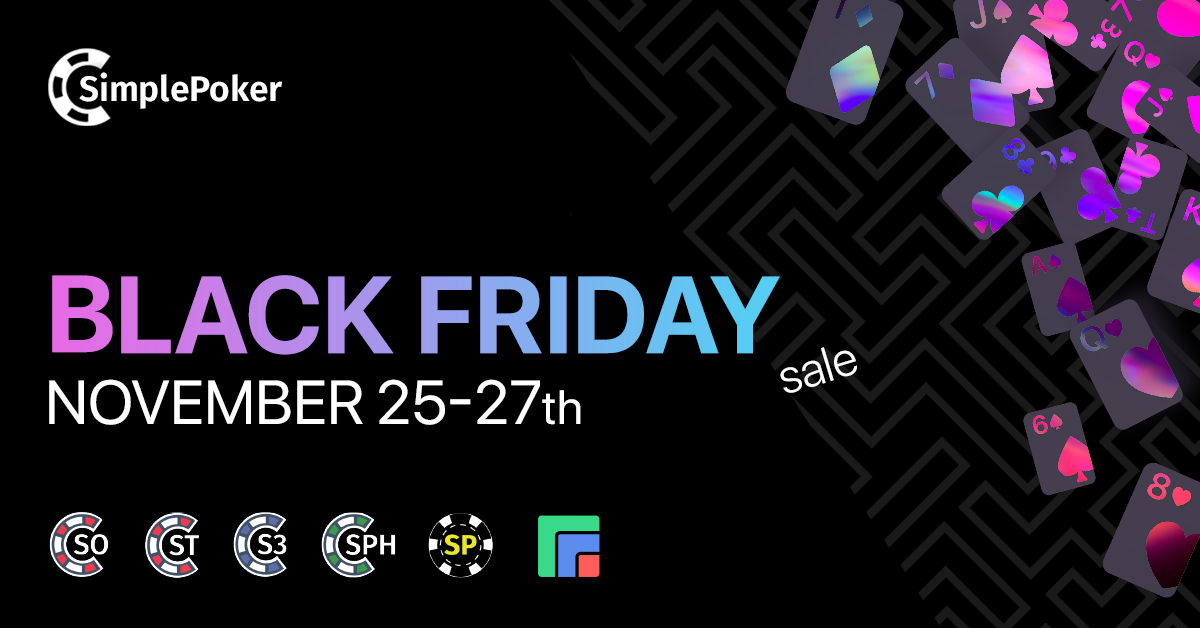 Developers of poker software rarely change prices and run promotions. For example, Flopzilla cost $25 in 2013 and offers the same price tag at the end of 2022. However, the developers of the Simple line announced a sale in honor of Black Friday. They have published an announcement with dates on their official website. Prices for solvers will be lower from November 25 to 27. Exact sizes of the discounts have not been announced. The accompanying picture implies that prices will be revised by:
All of these products are available in PokerEnergy catalog. Each of them has an exclusive 10% discount.
All great offers and catalog updates are published in the PokerEnergy news channel. Subscribe so you don't lose EV.