PokerTracker 4 now supports Full Tilt, FastForward, Run it Twice
27.11.2012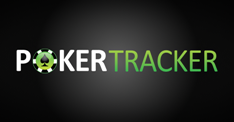 It's no longer news that Full Tilt Poker was re-launched on November 6th and is now available to the non-US poker community. And while the players from the United States of America have been away from the poker battles for over a year, the rest of the poker fans started running PokerTracker 4 to get their game stats. The latest update to PokerTracker 4.05.4 now supports Full Tilt.
PokerTracker 4 for OS X will hit the market in late 2012. However, the developers immediately make one important note - the OS X version will not support Full Tilt Rush Poker, PokerStars Zoom Poker and PartyPoker FastForward due to operating system limitations.
The latest version of Poker Tracker 4 will support PokerStars Run it Twice games. This popular version of poker makes you feel like the star of a broadcast tournament or poker show, where players are allowed to deal community cards multiple times, thus reducing variance. Run it Twice games are new to the largest online poker site PokerStars.
If you are a fan of fast-paced poker, then you will definitely love the PokerTracker 4 update for FastForward games at Party. FastForward is a variation on popular versions of fast poker such as Rush Poker and Zoom Poker. As soon as you stop participating in the hand, you are instantly transported to a new table, where a new hand immediately begins. For those who like to tickle their nerves - fast poker is like a dose of adrenaline.
Tournament Hero is now available in PokerTracker 4 instead of Villain reports. Added options for selecting the day of the week and time in the personal results graphs. These filters were added to PokerTracker back in October and will allow you to calculate your best and worst moments over the course of a race with impeccable accuracy.
PokerTracker 4 also now supports multi-tabling at iPoker Speed ​​Poker tables. Yes, the expansion of fast online poker is just beginning! Other new features in PokerTracker 4.05.4 include a backup, equity calculator, charts, hand history viewer, ICM calculator, Omaha hand range selector, tournament finder and import tool.
If you regularly use other poker software and want to try Poker Tracker 4, the full version will cost you $ 99.99, $ 59.99 for low limits, $ 159.99 for the full version for Hold'em and Omaha, $ 99.99 for Hold'em and Omaha at low limits. A 30-day trial version of the program is also available.