Poker Copilot now supports Full Tilt
05.12.2012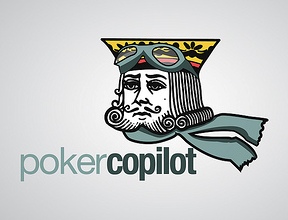 Are you a Mac user who wants to have poker software available to PC users? Try Copilot 3 free for 30 days. Poker Copilot is a tracking and analysis tool designed specifically for users of the Mac OS X operating system. The program works without the help of Windows emulators such as Boot Camp or Windows Parallel.
Poker Copilot is pleased to announce that the software now supports Full Tilt Poker. Following Full Tilt Poker's return in November, Poker Copilot's developers responded quickly and provided Mac users with the same solutions available to PC users. In addition to supporting Full Tilt Poker, with Poker Copilot 3, Mac users will have access to an integrated Heads-Up Display for PokerStars, Winamax, PartyPoker and the Ongame Network.
Poker Copilot 3 offers an affordable and easy-to-use Heads-Up Display that allows you to track basic statistics like VPIP and PFR as well as secondary statistics in pop-ups. The statistics are updated after each hand, which allows you to collect data about the opponents, just like in Holdem Manager or PokerTracker for PC.
There are several useful charts available in Poker Copilot 3, such as the total bankroll chart, detailed breakdown of the bankroll and the all-in equity chart. All charts can be easily filtered by tournament / cash game, game type, number of players and position. If that's not enough, then you can create your own charts.
Poker Copilot 3 also gives Mac users the ability to analyze their own statistics in the main or maximized window, based on the last hands played, types of hands, players, bet levels, position and day. The tool will allow you to detect and eliminate gaps in the game, such as excessive pre-flop aggression, inattention to position, mistakes when stealing the blinds, playing pocket pairs and suited connectors.
Poker Copilot comes with a great hand replayer with odds on every street. You can also display the Heads-Up Display on top of the replayer.
Poker Copilot is the only software for Mac users that supports HUD settings. A lot of people don't want to buy a Mac to tweak their PC software, but luckily for them there is Poker Copilot, now with Full Tilt Poker support.
Although Poker Copilot does not have a number of tools available to Holdem Manager 2 and Poker Tracker 4 users, the program has the same features and works great on players' computers.
If you are a Mac user and want to gain an edge over your opponents at the poker table with advanced information about them, take advantage of Poker Copilot 3. For only $ 69, this is a great purchase to take your poker to the next level.