Poker Copilot 7 For Mac
The only poker tracker software for Mac OS X and Win 7, 8, 10. An alternative to the familiar Holdem Manager 2, PokerTracker 4, Hand2Note.
from 98.99$
Poker Copilot 7 is the only poker tracker designed specifically for MacOS. Such specialization allows for optimal collection and analysis of played hands for all owners of Apple devices. The latest version added support for the Windows platform.
There is a trial version for 30 days with no restrictions on limits. Download Poker Copilot 7 for free.
Key benefits of Poker Copilot 7:
Heads-Up Display. Poker Copilot's HUD overlays player info directly on the poker table. You can instantly see how many hands you've played against an opponent, and how they've tended to play against you. A player's style is broken down into more than 60 poker statistics and these statistics are available to view directly on the poker table. Choose your favourite statistics to keep in view at all times, while the rest are a single mouse click away. Start with fundamental poker statistics such as "VPIP" (voluntarily put money in pot), "PFR" (pre-flop raise), and "Agg" (post-flop aggression). As you master these poker stats, augment them with a full range of detailed statistics, broken down by position and street. Making a tough decision at a critical point in a poker tournament is easier when you have your full history against a player broken down into clear information;
Bankroll Chart. The bankroll charts let you track your winnings over time. You can view winnings broken down to showdown and non-showdown winnings, for ring games and for tournaments. Using Poker Copilot's filters, you can determine which format of poker is best for your bankroll. Is 6-max your specialty, or is heads-up the game that sends your bankroll upwards? Are you doing well from the button, but losing when in the cut-off? Poker Copilot answers these questions;
Leak Detector. Poker Copilot has a number of leak detectors. In poker, a leak is any place where you are slowly and consistently giving away chips to other players due to mistakes in your game. Poker Copilot's leak detectors analyze your playing history to make sure that you are correctly applying core poker strategies, such as positional awareness, preflop aggression, and blind stealing. Each leak detector points out exactly where you are leaking chips, and advises actions to take to improve your game in that area;
Hand Replayer. The built-in hand replayer lets you review critical hands. You can step forward and backward through a hand to evaluate your actions. At each step of a hand the replayer displays your probability of winning. You can see how your odds change as other players fold and as the community cards are revealed. The hand replayer is a great way to perform a post-session review. Want to share your hands? The hand replayer lets you record hands into a video you can share with your friends or poker coach. The hands are formatted by the replayer ready for copying and pasting into the most popular poker forums..
Session Overview. Keep track of how long you play, and how you've been performing in your current playing session.
Attention! After paying for the program, you will receive a code with which you can activate the program. The code must be entered on this page.
Show more ↓
Poker Stars
888
iPoker
Winamax
Revolution
Merge
WPN
Does the Poker Copilot 7 have a free trial version?
Yes, there is a trial version for 30 days with no restrictions on limits. Download Poker Copilot 7 for free.
Installation and Setup
Detailed instructions for installing and basic program settings are available here.
Compatible with other poker software
The Sharkscope preferences panel lets you connect a Sharkscope account to Poker Copilot. You'll need a paid Sharkscope subscription (Silver or higher) to use these features.
Delivery time
Up to 24 hours, but on average 1-2 hours.
Delivery method
After paying for the program, you will receive a code with which you can activate the program. The code must be entered on this page.
On how many computers the key is
The key is provided on 2 computers.
What games does Poker Copilot 7 support?
Poker Copilot 7 currently supports no limit hold'em, limit hold'em, Omaha High, cash games, MTT and SNG tournaments.
Since May 2021, the poker tracker supports:
Omaha Hi/Lo,
Omaha 5,
Omaha 6,
Courchevel.
What poker rooms (networks) are supported?
Poker Copilot 7 supports the most popular poker rooms (networks). Among them:
PokerStars.eu;
PokerStars.com;
Winamax Poker;
888poker;
888poker.es;
Merge Network (Carbon Poker, Players Only, Sportsbook Poker, Odds Poker);
Revolution Network (Juicy Stakes, Intertops);
iPoker Network;
Winning Poker Network (America's Cardroom, PokerKing, BlackChipPoker).
What is a Leak Detector?
Leak Detector is a tool that gives you recommendations on how to work on your game. The maximum benefit will bring for players Full Ring (full tables for 9 people). Correct advices requires 10,000 hands (lower edge of played hands for proper analysis).
How can I pay for the Poker Copilot 7?
You can buy Poker Copilot 7 by Neteller, Skrill, PayPal, WebMoney, Yandex Money, Qiwi, Visa/Master Card and other payment systems from us, try Poker Copilot 7 for free and get a discount on the next purchase.
Настройка Pokerstars для Poker Copilot's HUD
888poker with Poker Copilot's HUD
Checking your Positional Awareness with Poker Copilot
Poker Copilot Hidden Features: Charts
Log in to the site in order to leave a review

Recently I switched to the Mac OS and realized with horror that normal poker trackers did not work for it. And sometimes I want to play poker. Therefore, I began to look for a tracker that has a version for a Imac. It was then that I came across Poker Copilot. Yes, in terms of functions, it is far from HM3 or PT4, but there are basic statistics, which means there is an advantage over the fish. I'm using the trial version for now. I haven't thought of buying the program yet, because the price tag bites too much, as for functionality.

Захотелось поиграть недавно в покер. Решил не быть как фиш и установить себе трекер, но загвоздка оказалось в том, что на мой макбук банально нет ни HM3, ни Hand2Note. Пришлось поумерить аппетиты - в итоге остановился на этом трекере. Звезд с неба не хватает, но свое дело (базовый ХАД, импорт рук и графики) - знает. Пока что очень доволен.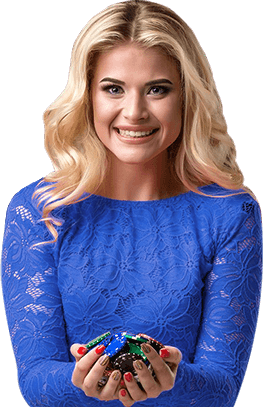 Keep up with all the news
Subscribe to the newsletter to be the first to learn about upcoming and current promotions and discounts of our store