New updates for Simple GTO Trainer and GTOBase
04.12.2021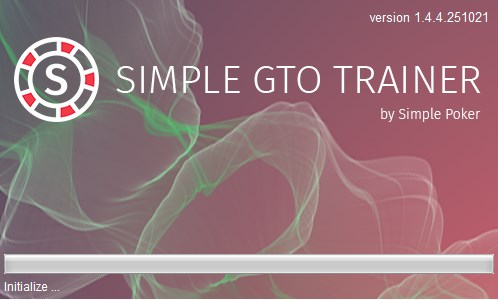 Poker software is becoming more complex and sophisticated. Especially the developers of GTO software pay a lot of attention to the development of their software. Not least because of the high competition among solvers. That's why the creators of Simple GTO Trainer and GTOBase are constantly improving their products. Let's talk about the last major update.
What's new in the Simple GTO Trainer?
The Simple GTO Trainer is the best trainer for diving into balanced strategy. In it, you improve your GTO skills with real hands. By analyzing your hand history, you understand your mistakes faster and improve your understanding of GTO strategy. The user-friendly interface makes the simulator stand out from the competition.
And here's what's changed in the latest version of the program:
The appearance of the training table has been redesigned. The interface and design are adapted to modern screens, so everything is clearly visible and there are no problems with small fonts or soapy images. Individual elements of the workspace can be customized.

Buttons for skipping and deleting hands have been added. You now have a "Skip" option during practice, which allows you to skip a certain hand when you analyze an entire session. And if you don't plan to return to it, it is removed by pressing the "Del" button.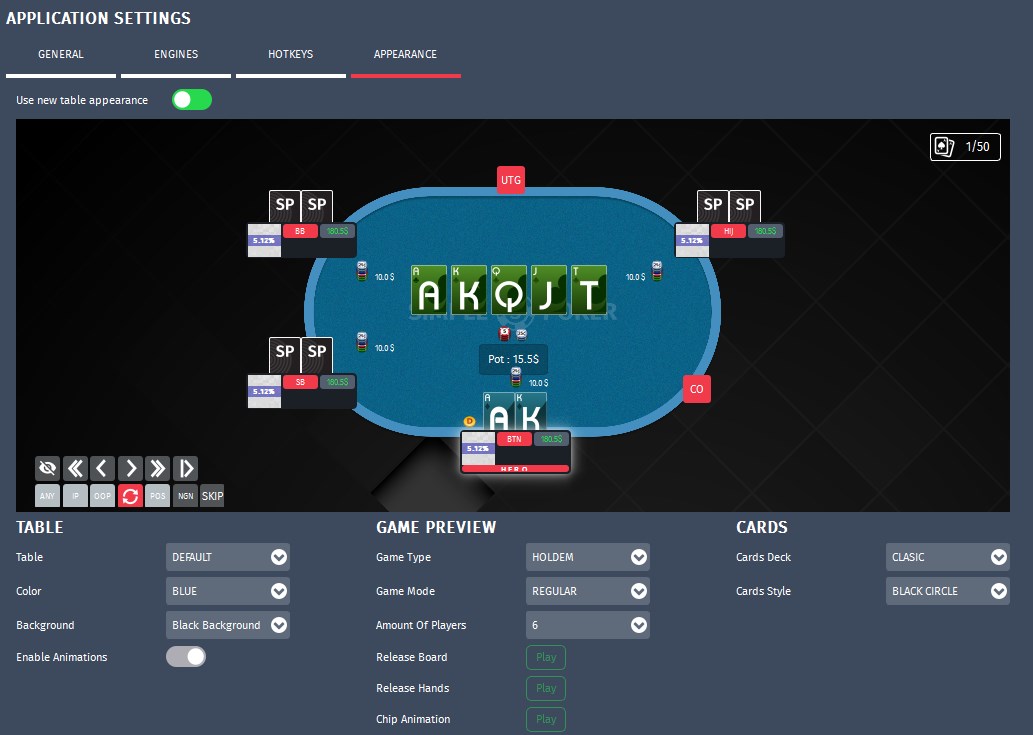 The design of the trainer is nicer in the new version
If you want to try Simple GTO Trainer for free, download the program from the developer's official website. It allows you to count turns and rivers for free with no time limit on usage.
What are the surprises of GTOBase?
GTOBase is an application for parsing balanced strategies. Its main advantages are:
It works in the browser. There is no need to download anything. You do not need a powerful computer to work with the solver.

Base with calculated strategies. All calculations are made in Simple Preflop Holdem and Simple Postflop solvers.
GTOBase updates include:
A new MTT library. This library contains solutions for 8-max and 9-max tables. The bundle is currently free.

New tabs with EV and range information. More data - deeper understanding of strategy.

Displaying flop strategies with hand draws.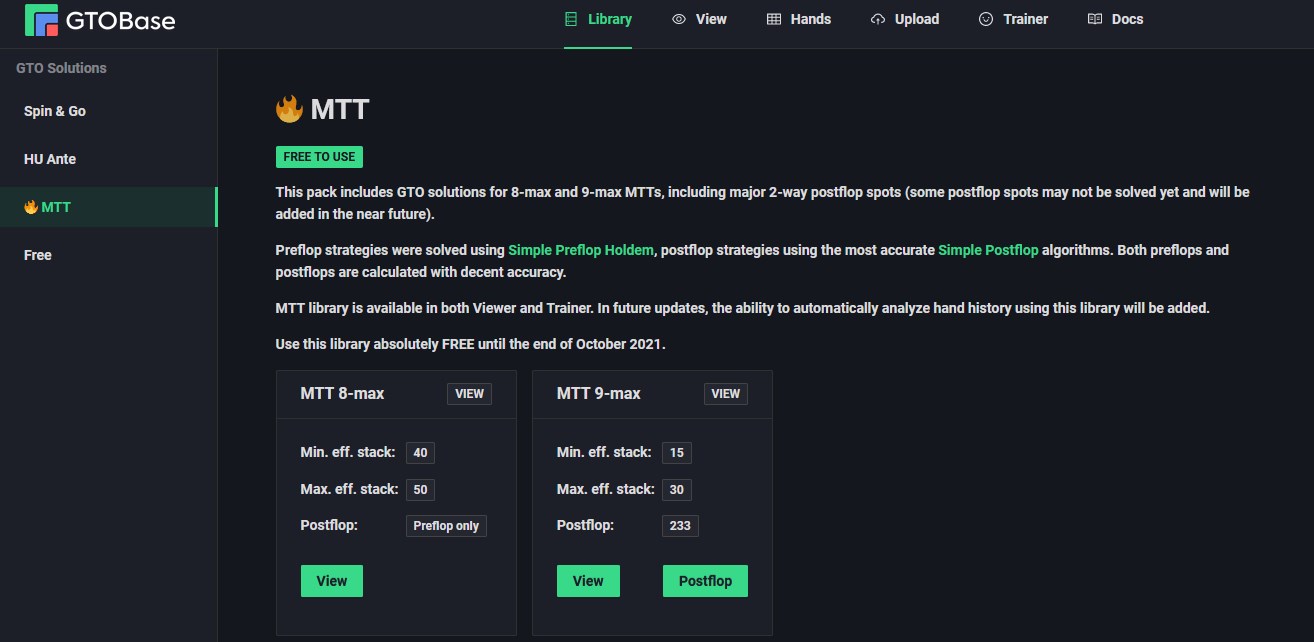 The MTT package is currently free
Added option to include hints - now most answers are easy to find without studying instructions on youtube.
Try out the app for free on the official website before subscribing. Even for users without a subscription, GTOBase does instant analysis 5 hands a day.
When you buy any program in the PokerEnergy store, you get bonus points. They will allow you to save on your next purchases.