PreflopHero Cash
A poker trainer for sharpening preflop raises, calls and 3-bets
This product is temporarily unavailable
PreflopHero Cash - a poker trainer that allows you to hone your preflop charts to perfection. You will be able to practice the OR (Open Raise) skill, situations vs Open Raise, as well as situations where a 3-bet was made against you (Vs 3-bet).
PreflopHero Cash allows you to:
Train in real conditions, which allows you to bring your preflop to automatism. You will no longer waste precious time restoring the charts in your memory and will be able to concentrate on a more thoughtful postflop;
Use the charts of the best cash-trainers, whose current ideas will help you become stronger;
Create your own strategy. The program has built-in convenient chart editor. Due to hands with weight and flexible sizing settings, you can lay the foundation for your own unique strategy;
Identify key leaks in your strategy. The program highlights your mistakes and gives you the opportunity to work on them;
Engage anywhere. Yes, the PreflopHero app is also available on your smartphone.
You can evaluate all the benefits and useful tools of Preflop Hero Cash for free on the official website of the developer.
Show more ↓
Does the application have a free version?
Yes, on the official PreflopHero website, you can try it absolutely free. It works in a browser. You don't need to download anything.
What are the benefits of PreflopHero Cash Premium?
Most of the useful functionality of the program is available only to those who have issued a premium subscription to Preflop Hero. Premium Subscription benefits:
You can train all preflop situations, and not just open from BTN as in the free version;
Access to all PreflopHero charts;
Unlock the built-in chart editor;
Statistics will open and will be saved for all training situations, not only 3-max BTN;
Saving history of your mistakes.
Does PreflopHero have hotkeys?
Yes. They are located in the "Settings" - "Hotkeys" tab.
What training options are provided in PreflopHero Cash?
Training mode can be divided into 4 elements:
Situations where we have the first word (aka Open Raise)

;

Situations where someone has already raised preflop (vs Open Raise);

Situations where we made Open Raise, and we see 3-bet vs us;

"Custom training", where you set your own position (EP, MP, CO, BTN) and situation.
Developer Feedback
If you have questions about the configuration or installation of PreflopHero, you can ask them:
How can I buy for PreflopHero Cash?
With us you can buy PreflopHero Cash for WebMoney, Skrill, Qiwi, Neteller, Yandex.Money, PayPal, Visa/Master Card, other payment systems, try Preflop Hero Cash for free and get a discount on your next purchase, as well as take part in the discussion on our forum.
Please note that signing up for a longer period entails greater savings. For example, If you apply license for 3 months, then it will cost you $ 45. If you consistently buy it monthly, then it will cost $ 60. The savings of $ 15 or 25% are obvious.
Log in to the site in order to leave a review

I really love the opportunity to train right in my smartphone. Every day my preflop play is getting better and gradually increasing and WinRate.

Давно искал продвинутый тренажер для отработки префлопа. Даже когда-то хотел написать свой собственный, но руки так и не дошли. Реализовано все отлично, классная функция отслеживания прогресса - на практике видишь, что ошибаться начал меньше и это прекрастно!

Топовый инструмент за свои деньги. Наконец-то перестал лажать с диапазонами колла\3бета из поздних позиций. А то в теории помнишь все свои спектры, а на практике - регулярно фейлишь. Рекомендую Префлопхиро кэш даже для опытных игроков - с диапазонами затыки бывают у всех.

I've been looking for a convenient and simple application for a long time, where I can improve my playing skills even from my own smartphone. I finally found it. Now there is no need to waste precious time on the subway or on the way to work - poker training preflop charts is always with you!

Долгое время испытывал проблема с заучиванием чартов префлопа. Уж очень их много. Распечатывать и зубрить - вариант неплохой, но во время игры частенько правильные решения вылетают из головы. За этим следуют творческие розыгрышы. Чаще всего итог немного предсказуем - фишки уезжают к оппонентам. Однако после покупки подписки на PreflopHero Cash удается достаточно быстро запоминать и, главное, использовать чарты непосредственно во время игры. Результаты не заставили себя ждать - подписка окупила себя за 3 недели. Всем начинающим игрокам крайне рекомендую - не пожалеете!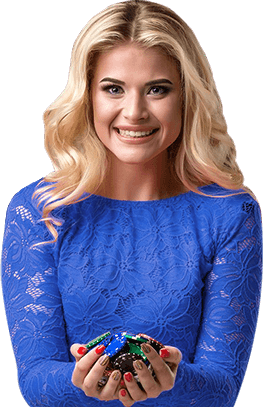 Keep up with all the news
Subscribe to the newsletter to be the first to learn about upcoming and current promotions and discounts of our store