PokerAid
New poker software for Spin & Go. It is a comprehensive tool that analyzes your database and gives specific tips for correcting your mistakes. Work on the leaks is done in the form of different quizzes
This product is temporarily unavailable
PokerAid - is the newest tool to analyze your game in Spin&Go tournaments. The main feature of the program is that it is designed to work on your Spin&Go skills. Such specialization in one discipline allowed the developers of PokerAid to create the most elaborated product, which has no competitors in terms of attention to details.
This application is sequentially:
Imports your hand history from all Spin&Go tournaments;
Compares your decisions with PokerAid algorithms;
Based on the comparison, the program notes the most significant leaks in your game, sorts and groups them, and then demonstrates in the most accessible form for perception.
The program algorithms are based on a database of 250,000 tournaments. For each hand from each tournament, the optimal solution is calculated. The key feature of PokerAid is that you don't have to sort out individual situations in a vacuum and generalize conclusions on specific situations yourself. Instead, poker software after analysis will select a training plan from exercises designed to correct leaks in your game.


After eliminating the most fundamental flaw in your strategy, you will gain access to the next step, which is your second worst mistake. Thus, PokerAid not only focuses on the weaknesses of your game, but also builds a phased learning process, like a real poker coach. The value of such an approach can be appreciated by novice players who are often lost on the amount of information and don't know how to prioritize for the most effective work on their poker skills.

However, the scope of PokerAid is not limited to once made analysis and recommendations for working on the game as a pre-flop decision simulator. Daily poker software imports your recent hand history and tracks how successfully you used the situations worked out in the simulator during the game. Due to this feature, you will always know about your real progress.
What are all the features of PokerAid?
Monitoring. Regular import of your hand history allows you to accurately identify current problems in the game;
Analysis. You will be able to clearly see not only the gaps in your strategy, but also determine how much profit you lose in a particular situation and how the situation would change with an optimal game;
Recommendations. Clear and easy-to-understand tips for improving your poker skills with simpler and more complex goals.
If you sign up pokerenergy when registering a PokerAid account in the field highlighted by an arrow, you will receive a 10% discount on any subscription.
Show more ↓
Pokerstars
Winamax
Partypoker
Does PokerAid have a free version?
Yes, PokerAid has a free trial. It has reduced functionality in comparison with the paid option, but it allows you to objectively make an impression of yourself. Download PokerAid for free from the official website of the developer.
How to install PokerAid correctly?
Download the program from the developer's site;
Run the downloaded file and follow the instructions of the installation wizard;
When the installation is complete, a PokerAid shortcut will appear on your desktop;
After installation, go through the simple registration procedure in the application.
After registering, we recommend that you configure the import of hand histories. PokerAid will automatically search for hand history files in common places. But if the location of your files with Hand History is different, then you should specify it manually.
System Requirements for PokerAid
Requirements depend on the size of the database. For every 400,000 hands, you need about 1GB of free space on your hard drive. The application is adapted to work on Windows7/ 8/10. There is a possibility of work on other operating systems, but testing for them has not been conducted.
Does PokerAid work on MacOS or Linux?
PokerAid currently does not work on MacOs and Linux. Only available for Windows operating systems.
What poker rooms does PokerAid support?
PokerAid maintains hand histories from Pokerstars, Partypoker and Winamax.
What tournaments does PokerAid support?
The PokerAid poker program is designed specifically for Spin&Go tournaments, and there is also Heads Up support.
How do I set up a Pokerstars client to work correctly with PokerAid?
To fully configure, you only need to take two steps: enable the import of hand histories and switch the client language to English.
Is PokerAid allowed?
Yes, the PokerAid poker program has been officially reviewed by Pokerstars and is allowed to be used with the PS client turned off.
Can i train at PokerAid from a mobile device?
Yes, you can practice at PokerAid at any place convenient for you. You just need to go to the official website of the program and log in to your account.
How can I pay for PokerAid?
You can buy a PokerAid subscription from us for WebMoney, Skrill, Qiwi, Neteller, Yandex.Money, PayPal, Visa/Master Card, BitCoin, other payment systems, try PokerAid for free and get a discount on your next purchase, as well as participate in the discussion on our forum.
Please note that signing up for a longer period entails greater savings. For example, If you apply no limit license for 3 months, then it will cost you $ 250. If you consistently buy it monthly, then it will cost $ 100. The savings of $ 50 or 17% are obvious.
How do I get a 10% discount on PokerAid?
If you sign up pokerenergy when registering a PokerAid account in the field highlighted by an arrow, you will receive a 10% discount on any subscription.
Spin&Go session analysis with PokerAid
Log in to the site in order to leave a review

The most sophisticated Spin&Go software. Still the price tag is a little smaller and would take at once for several months.

Топчик для тренировок игры в спинах. Пусть вас не пугают огромное количество настроек - как только вы разберетесь, то поймете насколько же эта прога крутая.

Долгое время катала в кэш, но стало скучно. Хотелось большей соревновательность. Да и чего греха таить - возможности сорвать большой куш за 1 турнир. Поэтому решила попробовать Спины. Но идти в новую дисциплину без подготовки - не наш метод! Поэтому и нагуглила эту программу. Выбирала между PreflopHero и PokerAid. Отдала предпочтение этой, потому что она выглядела основательнее и содержала целую тренировочную программу на месяцы вперед. Как грицца "у нее был план и она его придерживалась!"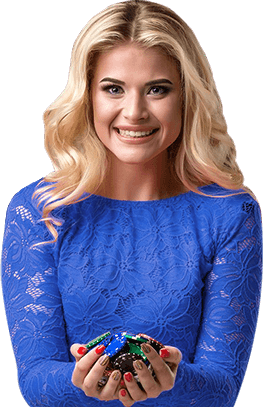 Keep up with all the news
Subscribe to the newsletter to be the first to learn about upcoming and current promotions and discounts of our store