PokerTracker has been updated to version 4.06
19.02.2013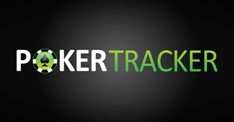 Over the past few days, PokerTracker has finally been updated to version 4.06, which is now stable. The developer company announced the new features of PokerTracker 4 during a conference in London.
Does it make sense to purchase an updated version of your favorite program? PokerTracker 4.06 is considered the most advanced yet stable release to date. No more crashes, compatibility issues and additional downloadable patches.
If you need to create a log for customer support, it can be done easily and easily by holding down the ALT key while starting PT4. This will significantly save your time and hassle.
Of course, the benefits of PT4 don't end there. The developers' press release states: "ICM and net profit calculation system for bounty tournaments is now available." Bounty tournaments are a type of poker tournament in which a payout is awarded for each eliminated opponent.
One of the most useful features in version 4.06 is support for Hyper-Turbo tournaments, which, again, is very stable. If you love speed, then turbo tournaments with quick blinds raise are your choice. An entire tournament with a large number of participants can be played out in just a couple of hours. And PokerTracker will become your irreplaceable assistant.
PokerTracker 4 comes with a simple and highly functional hand history player with advanced filtering, copy to clipboard, and the ability to share videos of played hands with friends and integrate them into numerous related programs including AIM, Skype, Word, Evernote, Outlook, Thunderbird , Libra Office and many others.
You can easily sort tournaments by a specific day of the week, or set the time period yourself, at least 12-hour intervals, to find out when your game is most productive.
The updated version of PokerTracker also integrates the latest features from leading poker sites such as PokerStars Run it Twice, PartyPoker FastForward tables, iPoker Omaha Speed ​​Poker tables, PokerStars.it Zoom tables, a new 888 hand history format and a new PokerStars change audit system. Multi-table support for iPoker Speed ​​Poker is now available. Full Tilt Poker is supported again.