Do you need to upgrade your HM2 to Holdem Manager 3?
11.12.2019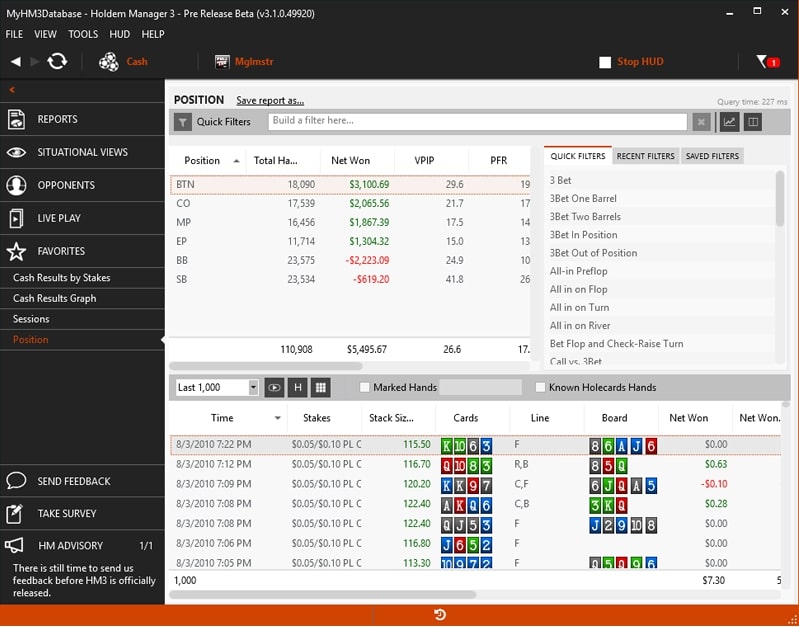 People who often purchase a wide variety of software or gamers know that buying a product right after the official release is not a good idea. The logic is simple - most programs and games that have just appeared on sale turn out to be "raw" at the start. Fans of exclusives face a huge number of bugs and problems in the software. In fact, they are conducting an additional beta test for developers.
Product improvement is a useful thing, but not at the expense of the time and resources of customers. Wiser users, after the release of a program or game, take a short pause (for a while, until the main bugs are fixed with updates and patches). So, almost 2 months have passed since the official release of Hold'em Manager 3. Now the HM3 is working fine and it's time to take a closer look at it.
What's new in HM3?
Situational Views. The set of predefined filters for the most difficult and popular situations at the poker table (3-bet, All-Ins, cont-bet, etc.). Over time, their number will increase.
Graphical HUD. It is possible to display a simplified graphical and intuitive HUD instead of large data arrays with statistics.
Autocomplete Filters. The updated filter system will allow you to customize Holdem Manager 3 for yourself and save the created filter for the "Report" or "Situational Views" tabs.
Filter Editor. The filter editor has become more functional and understandable by increasing the visibility. A graphical interface has been added for many elements.
Tournament Detection. No more manual settings due to incomplete recognition of MTT\SNG tournaments played. An improved algorithm will allow you to avoid settings for tournament details and prize money.
User Interface. The simpler and more intuitive design of Holdem Manager 3.
HUD Editor. The design of the HUD and Pop-up editor has been completely redesigned. Now everything has become clearer, and efficiency has increased significantly.
No Database Software. Holdem Manager 3 no longer needs a database to work. No PostgreSQL, and hence the associated lags and problems.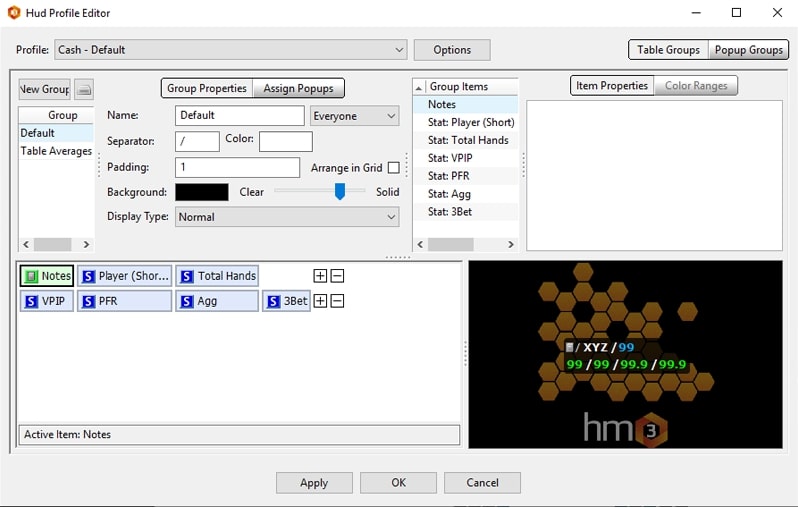 Of particular note is the addition of local languages ​​to the poker tracker. Now setting up Holdem Manager 3 will be much easier. You can switch the language in the program, make the appropriate changes and then switch back to correctly import hand histories.
Trial Holdem Manager 3 can be downloaded for free here. In 15 days you will be able to form an opinion about the program and decide for yourself the question of buying. By the way, the program will be constantly improved and updated. Updates will concern not only adaptation to the poker room, but also include improvements. The first year of updates for HM3 is completely free.
For each purchase in our store, you also receive Energy Points. They will allow you to save on future purchases.