Dominate games Beat the Clock with HUD
01.03.2017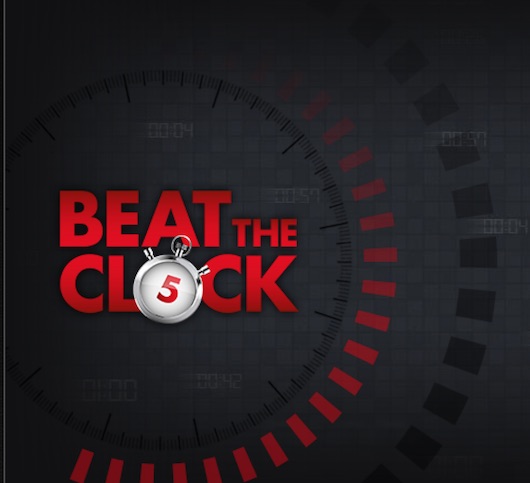 ​
Last month, the largest poker room in the world introduced a fun game, Beat the Clock, which is great for those with only a few minutes to spare.
Originally introduced at $ 1 and $ 5, these tournaments have become popular and are now available in $ 10 and $ 20 buy-ins as well.
The essence of the game is very simple. The player opens the "Beat the Clock" tab in the poker client, selects the buy-in size and clicks on the "register" button. As soon as forty-eight users have registered, a table appears with a stopwatch showing five minutes.
The game starts with 200/400 blinds and 80 antes, and the starting stack is 5,000 in chips. You need to play in the push-fold style, but at the minimum limit you can start with a minraise and get a 3-bet in return. They say this is a good opportunity to update your charts and follow them exactly in order to succeed.
The tournament itself is held in the Zoom Poker 4-max format. Every time you fold, you are transported to a new table with other players. This is where the HUD comes in handy as you can change your push, fold and call ranges depending on which opponent you are playing against.
The blinds are raised every minute, and at the last level they are 500/1000 (200 antes). When the clock stops and the last hand ends at each table, PokerStars will tell you exactly how much you won (in proportion to the number of chips).
Thus, the size of the prize is not determined by what place you occupy, but by how large your stack is. Therefore, discard the ICM system, as it does not matter, because each chip has a specific monetary value, and you should only care about that, not climbing up the table.
This game is also available in segregated markets, although it looks slightly different there. For example, in France there are only € 1 and € 3 limits, tournaments are held in a 3-max format (instead of 4-max) with twenty-seven players (instead of 48).
Source Pokersoftware.com