How to return the old design (appearance) of tables to Pokerstars?
09.03.2020
Since Pokerstars began to force-update clients, the method below has already lost its relevance. If StarsHelper or custom layout stopped working, pay attention to StarsHelper analog - StarsCaption. And also check out our selection of custom layouts that already support Aurora - layouts that support the new Aurora design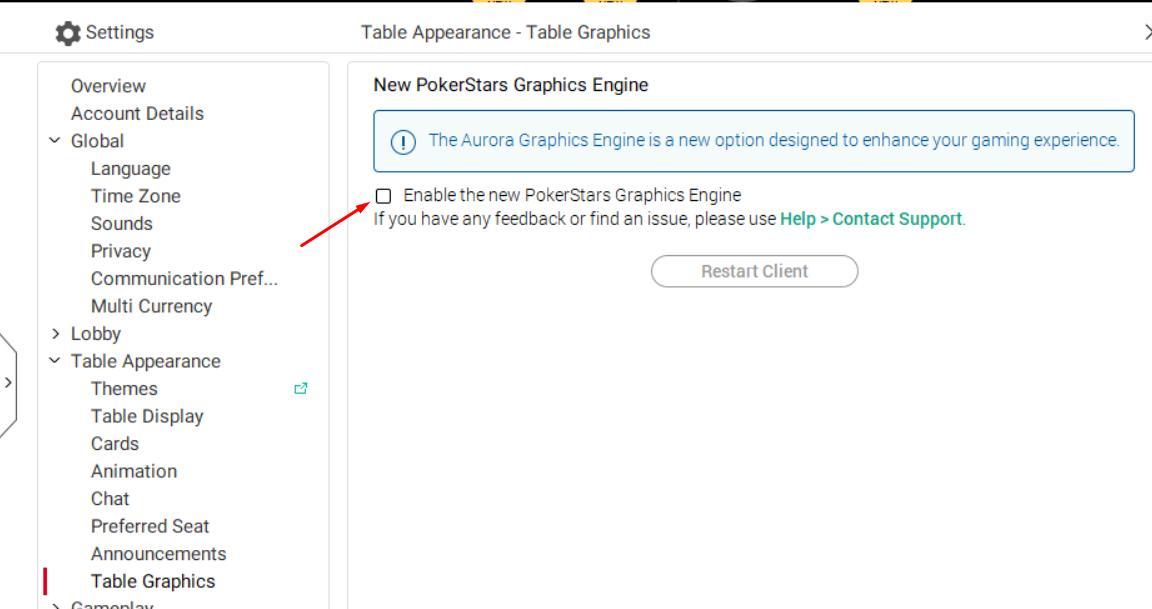 ​
A few days ago, Pokerstars completely switched to the new Aurora engine. The question of the need to repair what is not broken is left purely rhetorical. Naturally, after the completion of a large-scale update, many players stopped working with auxiliary software.
First of all, we are talking about third-party layouts for Pokerstars, StarsCaption, StarsHelper. Also, a clear displeasure was expressed by players with weak computers - "Aurora" gives a much more significant load on the resources of your system. We will not forget about the notorious conservatives who simply do not like to change anything. It is for them that a small instruction is written below.
Step-by-step instructions for returning the old design (appearance) of tables to Pokerstars:
Go to the poker room client;

Go to the "Settings" (right side of the Pokerstars lobby window);
Open "Table Appearance";
There you press "Table Graphics" and uncheck "Enable the new PokerStars Graphics Engine".
Click on "Restart Client".