SCOOP: results of the main events
22.05.2020
On the eve of SCOOP, the largest tournaments of the series ended. The initial plan for the Spring Series at Pokerstars meanted that these tournaments will end SCOOP. But the extension of quarantine and the hype around the series made adjustments: the prize pool was increased and the end of SCOOP-2020 was shifted to May 31. Pokerstars did not change the already announced tournaments and held major events in accordance with the original plans. So let's watch on their results closely.
Triumph of Brazil, Belarus and Austria
Chronologically, the first to end was the Main Event for $ 109. Here there was a real rush, which confirms 46.238 entries and a guarantee increase from $ 3,500,000 to $ 4,623,800. The tournament lasted 4 days. The top ten upon its completion:



The champion was a player from Austria under the nickname «auercan». Sharkscope gently hints that this is a professional MTT player.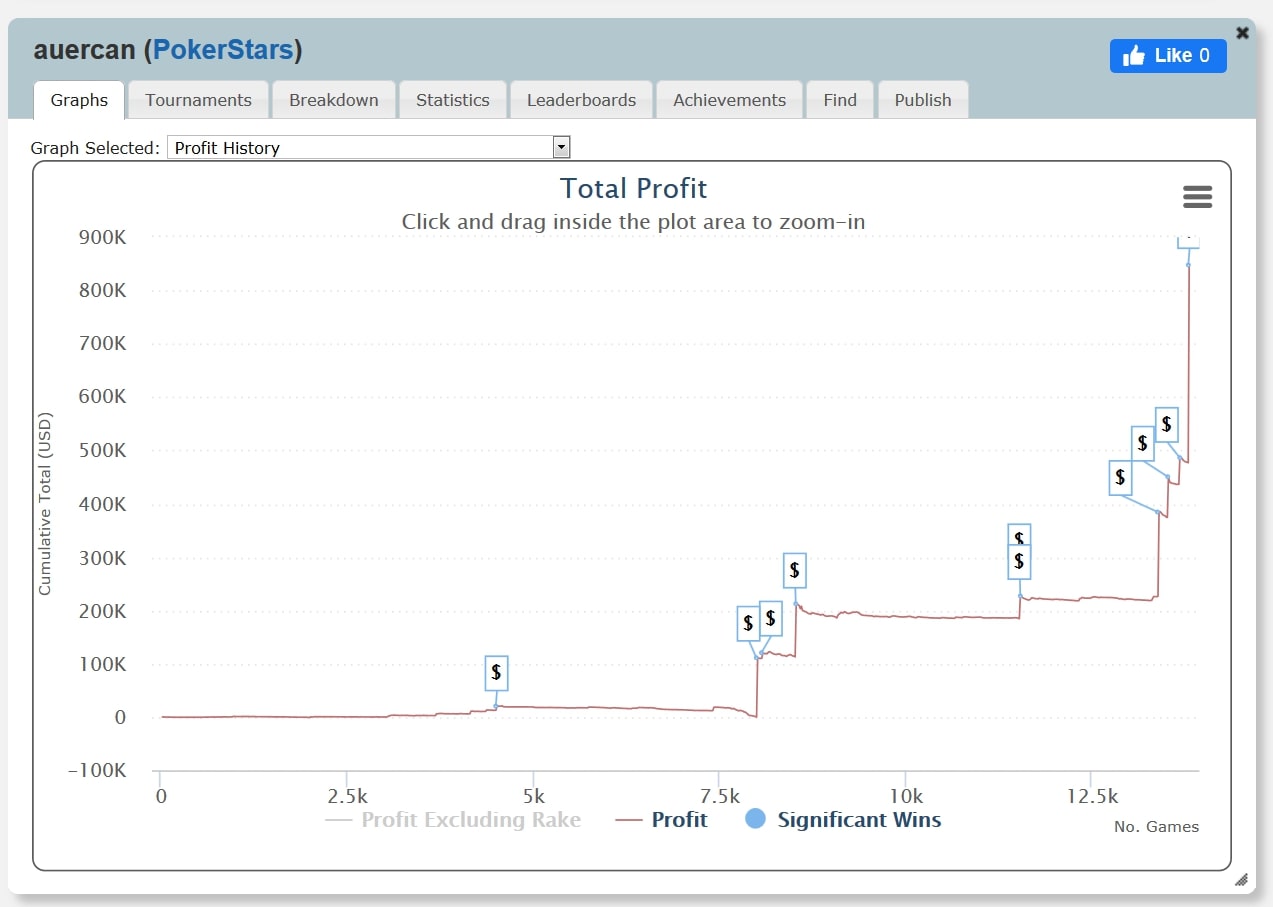 The victory at SCOOP was a record for him, but he had won six-figure sums three times before. Given the specifics of the game in MTT, it is easy to assume that a million prize-winning online auercan has already crossed.
Next tournament ended with a buy-in of $ 1,050. In total, he collected 6.475 entries, which was converted into a prize fund of $ 6.475,000. The «SCOOP-74-M» lasted 4 days. The results of the multi-day struggle look like this:

The epic picture from Sharkscope is the winner of the tournament under the nickname "HayashiJoao" The biggest win at the Pokerstars champion before the triumph was $ 20.697 for 3rd place in one of the WCOOP tournaments.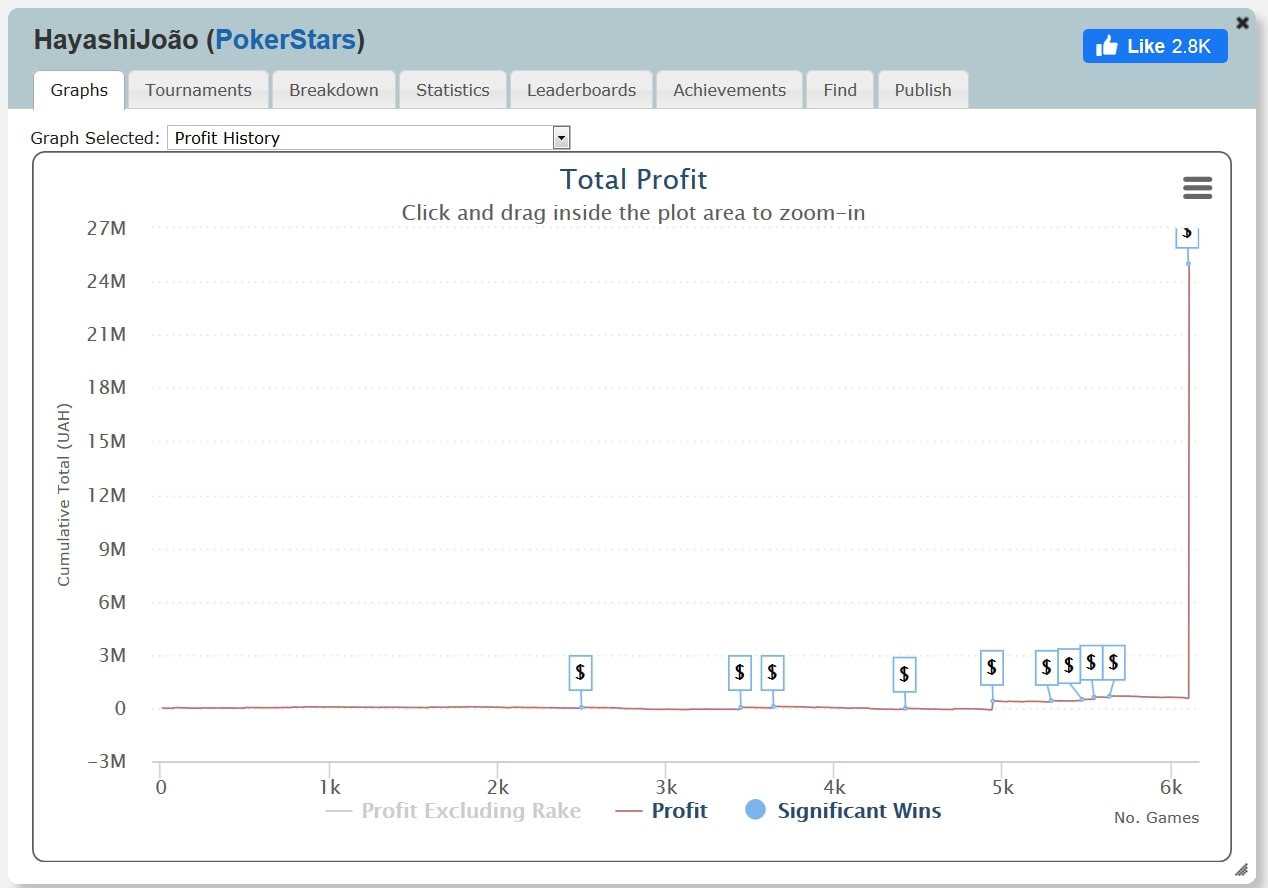 The biggest prize winner went to the high roller tournament for $ 10,300. The lucky owner of the sum of $ 920,595 was the player from Belarus "Alexgirs". Top 10 SCOOP-74-H:


We don't attach his screenshot from Sharkscope, because the player prudently closed himself from the search. If you want to hide from prying eyes, then here's an instruction for you.
But the runner-up schedule of the tournament under the nickname "Pabritz" is available. It looks the most impressive of all presented today: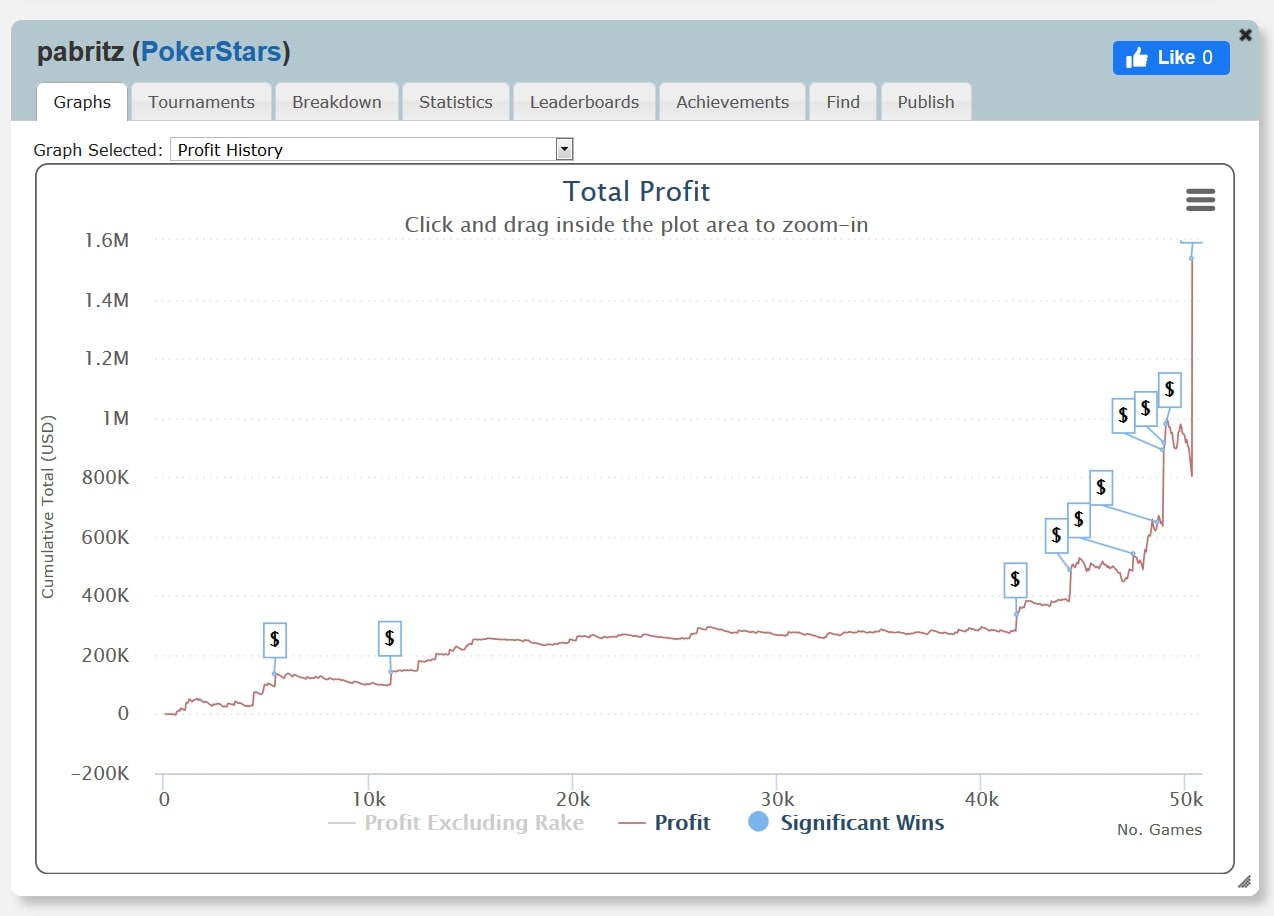 We remind you that the Sharkscope poker service is good not only for materials with the results of major poker tournaments. It can be very useful directly during the game. In a few clicks you will receive useful information about any of your opponents at the table. The more information you have, the higher the chance of success in the tournament. Sharkscope provides 5 free searches per day. In addition, you can get a Sharkscope Silver subscription for free. We give it for purchasing an annual subscription to Hand2Note.