200 billion hand - Pokerstars jubilee celebration
18.04.2019
Online poker industry leader Pokerstars is gearing up to mark the round figure of the 200 billionth hand since its launch.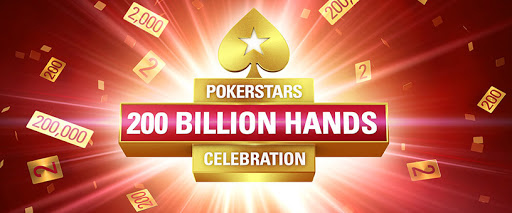 In honor of this incredible figure, the Stars have prepared a whole scattering of significant and not too much gifts. The promotion is held at Pokerstars from April 15 to May 2 inclusive. It will affect all "layers" of the poker community: cash players, MTT grinders and Spins.
Spin to win
The easiest and most affordable way to get prizes in the new Pokerstars promotion.
To receive a guaranteed prize in the form of a ticket to a special freeroll with a total prize pool of $ 200,000, you only need to play 1 hand at a cash table or in a tournament (the key condition is that this must be a table where the game is played for real money). In addition to the prizes listed below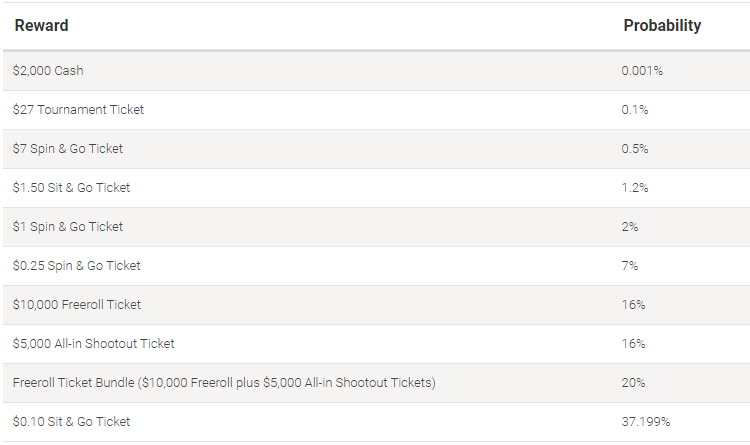 you will receive a guaranteed ticket to the specified freeroll.
Milestone Tournaments
From April 15th to May 2nd, Pokerstars will give away random tournament tickets totaling $ 200,000.

The face value of tickets will vary from $ 2.2 to $ 215. A special tab has appeared in the Pokerstars lobby, which allows you to determine for participation in which tournaments tickets will be awarded. It is also necessary to clearly track the time of the drawing of tickets. At hour X, a random tournament table will be selected and all participants who received cards will be provided with tickets automatically credited to the lucky ones at the Pokerstars box office.
Cash players will get it too!
For cash game players, Pokerstars has prepared its own goodies.
Every day during the entire duration of the promotion it will be necessary to play at tables of any limits from 19:00 to 24:00. The Pokerstars Golden Shower promises up to 20 times the big blind of the selected table. True, to get the bonus you will have to make an effort and win the distribution. To win a cash prize, the participation of 3 players in the distribution is an indispensable condition. Such a generous offer, alas, does not apply to HA players. Sad, but true.
Everyone, everyone, everyone!
Perhaps the most pleasant and tasty congratulations from PS will touch the 200,000,000,000 participants: they will instantly be credited to the account for $ 10,000. Regardless of where the hand will be played: in a tournament or at a cash table. It doesn't matter whether you took part in the hand, reached showdown, or folded preflop.
Obviously, to increase your chances of winning $ 10,000, the smartest decision is to increase the number of tables played. Yes, the probability will increase by a small amount, however, it will still increase. And in order not to lose money in the agonizing pursuit of a stunning prize, you will need powerful tools for bloody multi-tabling. The best friends of any grinder - StarsCaption and StarsHelper - are called to help in your confrontation with fate.
An ergonomic layout, specially created by Pokerstars grinders for Pokerstars grinders, will help prevent the visual organs flowing out of the eye sockets. But even if you do not drag the main prize, the result of a dense skating rink can be a big profit, obtained exclusively thanks to your playing skills. Winning the maximum amount of money is possible only through skillful exploitation of opponents' weaknesses. To exploit, in turn, opponents is most effective with a large amount of data about the features of their game.