Introducing Swap Holdem - A New Format At Pokerstars
19.03.2020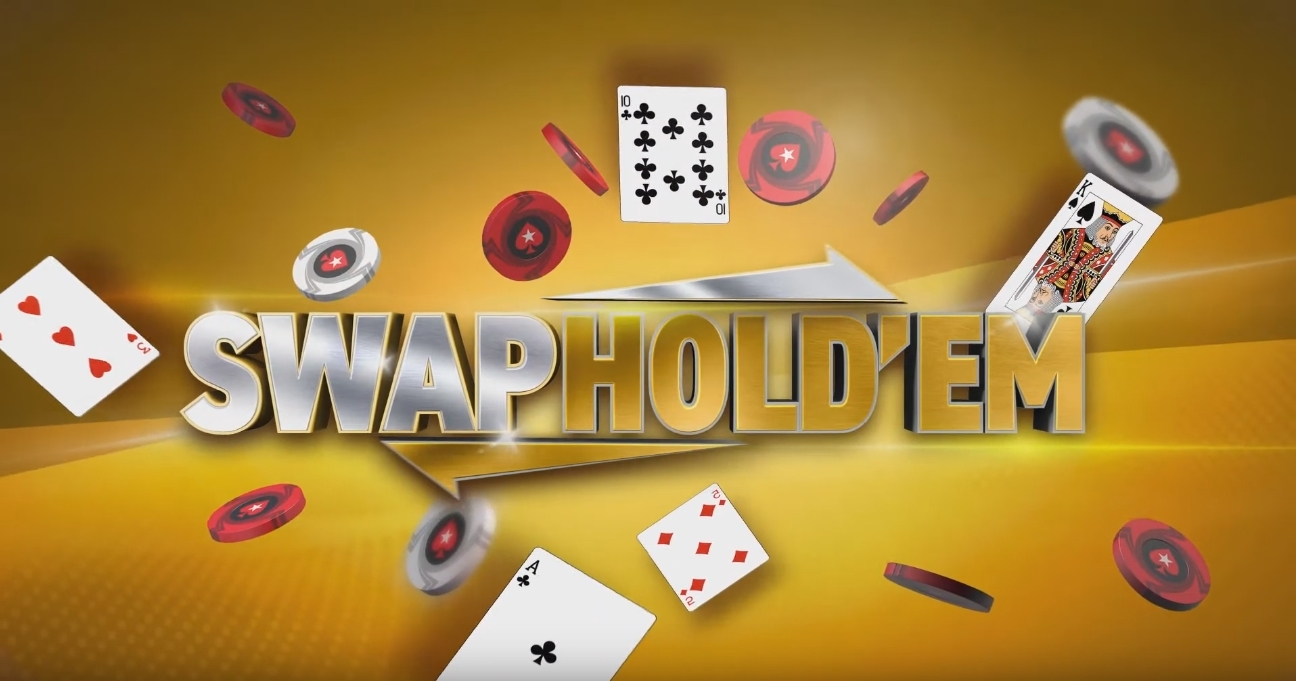 Swap Holdem is an innovative poker discipline from the creators of Unfold Holdem, Split Holdem, Showtime Holdem and Fusion (twice!). For the third year in a row, Pokerstars has been striving to invent that very new game that can gain popularity and attract crowds of new players. During this time, a number of new disciplines were tried. Successfully entrenched in the lobby of PokerStars only 6+ Holdem. Ironically, this particular experiment was not a PS invention, but came from the iPoker Network. And here is a new attempt - Swap Holdem.
Features Swap Holdem at Pokerstars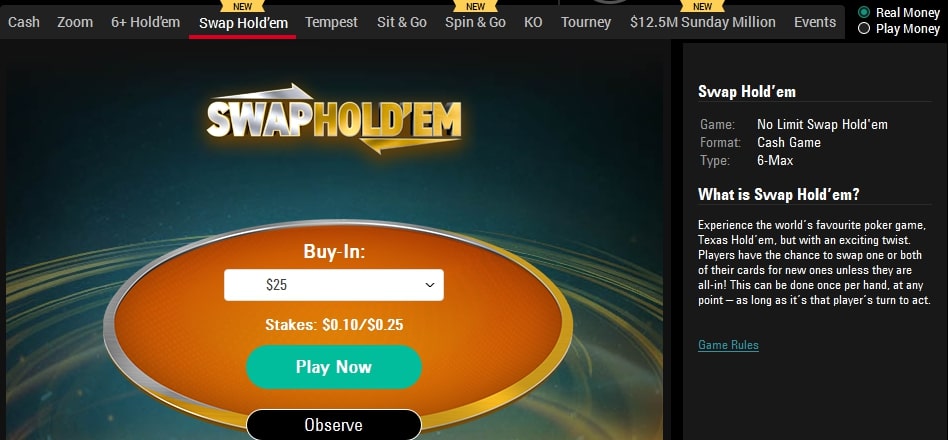 The key difference between Swap Holdem and No Limit Holdem is the ability to change pocket cards. This brings the new format closer to the older card games. Cards can be changed on any of the streets, except when you have already gone all-in. Card exchange is free. Swap rules provide for the possibility of changing one or both pocket cards.
There is no reason to believe that the new poker discipline will make a splash and become super popular in the Pokerstars lobby. It is very likely that regular players will use the exchange function exclusively pre-flop. This will allow you to get more decent starting hands a little more often. Recreational players are likely to be inclined to postpone the process of changing cards until the last, so that they still have the opportunity to close their draw hand. As a result, only the variance increases.
Commemorative Sunday Million Coming Soon

In just one line, let's remind you that the special Sunday Million kicks off at Pokerstars on March 22nd. It's guaranteed prize pool is $ 12,500,000. We recommend you to purchase a subscription to Sharkscope, because with it you will have more chances to win a fabulous prize!