New poker format on PokerStars - Fusion Poker
07.11.2018
The announcement took place the day before
Just yesterday, Stefen Bartley, a longtime Pokerstars reporter, announced on his blog at Pokerstars the launch of a new poker format - Fusion Poker. It should appear in the lobby just a few days ago, so don't forget to update your client. In the meantime, we will briefly describe what this next hybrid type of game is from the poker giant and describe its rules, since they are not very complicated.
Unfold first, then Fusion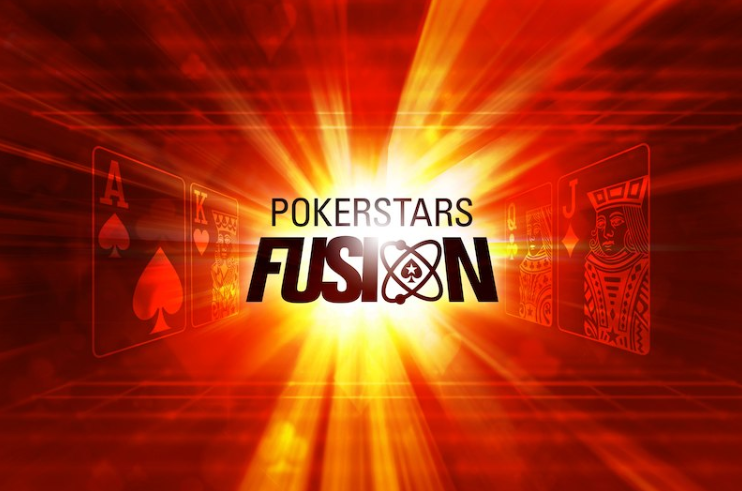 So, rumors about this new format appeared back in the spring when Unfold Poker was launched. By the way, alternative names for Fusion were the following: "Holdaha" and "Omahem", but they were quickly abandoned.
As you might have guessed from the alternate names, Fusion is a game that combines Hold'em and Omaha. To be more precise, the preflop is taken from Hold'em, and the postflop is more like Omaha. But this is a very rough and simplified description that does not fully describe the game that ended up.
In any game, the main thing is the rules
So, the game begins with the fact that you, as in Hold'em, are dealt two cards. Next comes the standard preflop betting circle. If you've survived these mind games and made it to the flop, then here's a surprise in the form of yet another hole card! By means of simple arithmetic operations, we come to the fact that we now have three of them in our hands.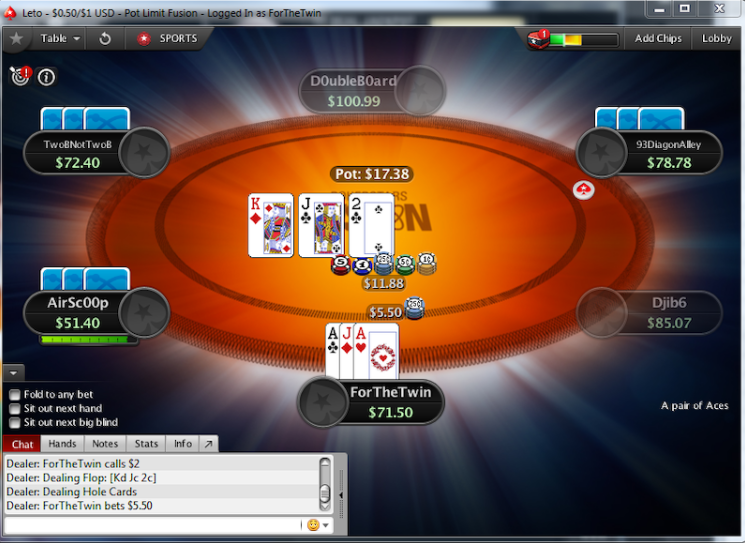 Next, the next bets are held on the flop and the game goes to the turn, where, as you might have guessed, we again get a pocket card, the fourth. After that, the distribution of freebies ends and we already have to rely exclusively on our poker skills, and not only on cards falling from the sky :) That is, the river is already going through as in ordinary Omaha, except that you have not five cards, but four ... Otherwise, everything is the same: you need to make a five-card combination from any two of your pocket cards and cards on the table.
Is everything ingenious simple?
Agree that it seems that the Stars did not come up with anything beyond the scope of the human mind, but this idea looks pretty interesting. Not only can each street itself unpredictably change the balance of power, but it also adds a surprise in the form of a card to yourself and your opponent. We think that this type of poker will be quite interesting for recreational players who like to play Hold'em, but at the same time do not play Omaha due to its complexity. And then "2 in 1" - seemingly not Omaha with its bunch of cards starting from preflop, in which you can get lost and at the same time it is good old Hold'em, but also with bonus cards if you got to the later streets. We are sure that in order not only to see the flop, but also to get an additional card in hand, there will be very hot and monetary battles on the preflop!
What programs should I use?
We have already tried a new type of poker and tested the work of the main programs that are used when playing standard Hold'em on it. First, it should be noted that table selection is not possible in Fusion. You simply select your desired limit and you are seated at a table with 60 big blinds to play.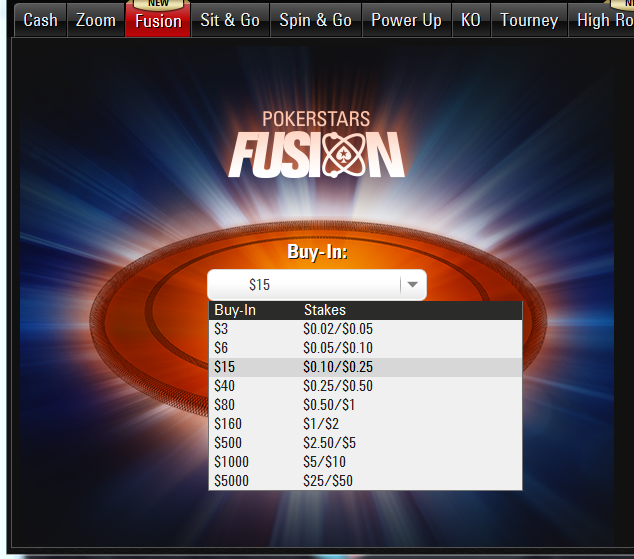 Thus, this is the same Seat Me, which we have already mentioned in previous articles. Perhaps this is only a test version, which, according to representatives of Pokerstars, will be available for play within 6 weeks, and then the game will be available with the standard 100 big blinds. Wait and see.
So, during the game, we were able to test the work of the following programs:
There were no complaints about the work of any of these programs. Everything worked as it should, although there was a possibility that the HM2 and PT4 trackers would not be able to recognize the new HandHistory format with four cards to the river. Of course, most likely some statistics may show incorrect values, but all the main ones: VPIP, PFR, 3bet, Cbet worked properly. It is on them that we would recommend that you rely in the first place, until there are any comments from the developers of the aforementioned programs about the compatibility of their software with Fusion.