The new GGNetwork rakeback system is very bold!
01.03.2019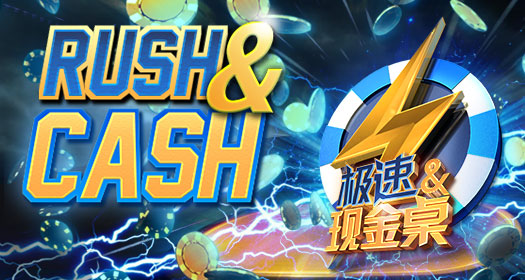 In early February, the exclusive Splash the Pot rakeback system was tested on RunItOnce Poker (Rio Poker for short), which is still preparing to open and received overwhelmingly positive feedback from players and specialists almost instantly. The essence of this system is to randomly add from 1 to 1000 big blinds to the pot; the additional amount is formed at the expense of 51% of the collected rake by the poker room itself. Thanks to the use of this system, there was not only a direct increase in rakeback to players, but also a significant increase in the amount of action at the tables, caused by additional dead money in the middle of the table.
The Chinese network GG Network poker did not stay away from the results of Phil Galfond's experiments and also decided to join the few ranks of poker rooms with decent rakeback, and therefore launched its modified rakeback system (with yuan and dragon queens) as soon as possible. They proudly named it "Cash Drops" (literally "Falling money" in Russian). And the only type of poker where this system will be applicable is Rush & Cash.
Is it a bird? This is a plane? No, it's money flying!
65% of the rake is distributed, not 51%;
cut the upper limit of additional funds in the bank to 500bb, but raised the lower one - the minimum additional amount will be 5bb;
to get a sudden rakeback, you don't have to frantically push 42o and believe in the best: with a small number of blinds, the amount will really add to the pot, but if, for example, 420 binds fall out, then at the 6-max table the stack of each player will simply increase by 70bb without having to win the hand.
To not be too sweet
unlike Rio Poker - the system is launched only on 3 tables, with the currency in the form of yuan;
at GG Network poker Cash Drops is available exclusively on the fast poker tables Rush & Cash, and not universally as at RunItOnce Poker.
In general, the introduction of such a rakeback system will benefit the players not only because of, in fact, the increase in RB in an era when the most significant (or arrogant) market players prefer to get off with chests, and poker rooms with rakeback are becoming less and less, but also indirectly - a large involvement of weak players in cans with weak hands, in order to try to get a free piece of the pie at the expense of trademark dementia and courage.