888Poker has updated its mobile client
05.11.2020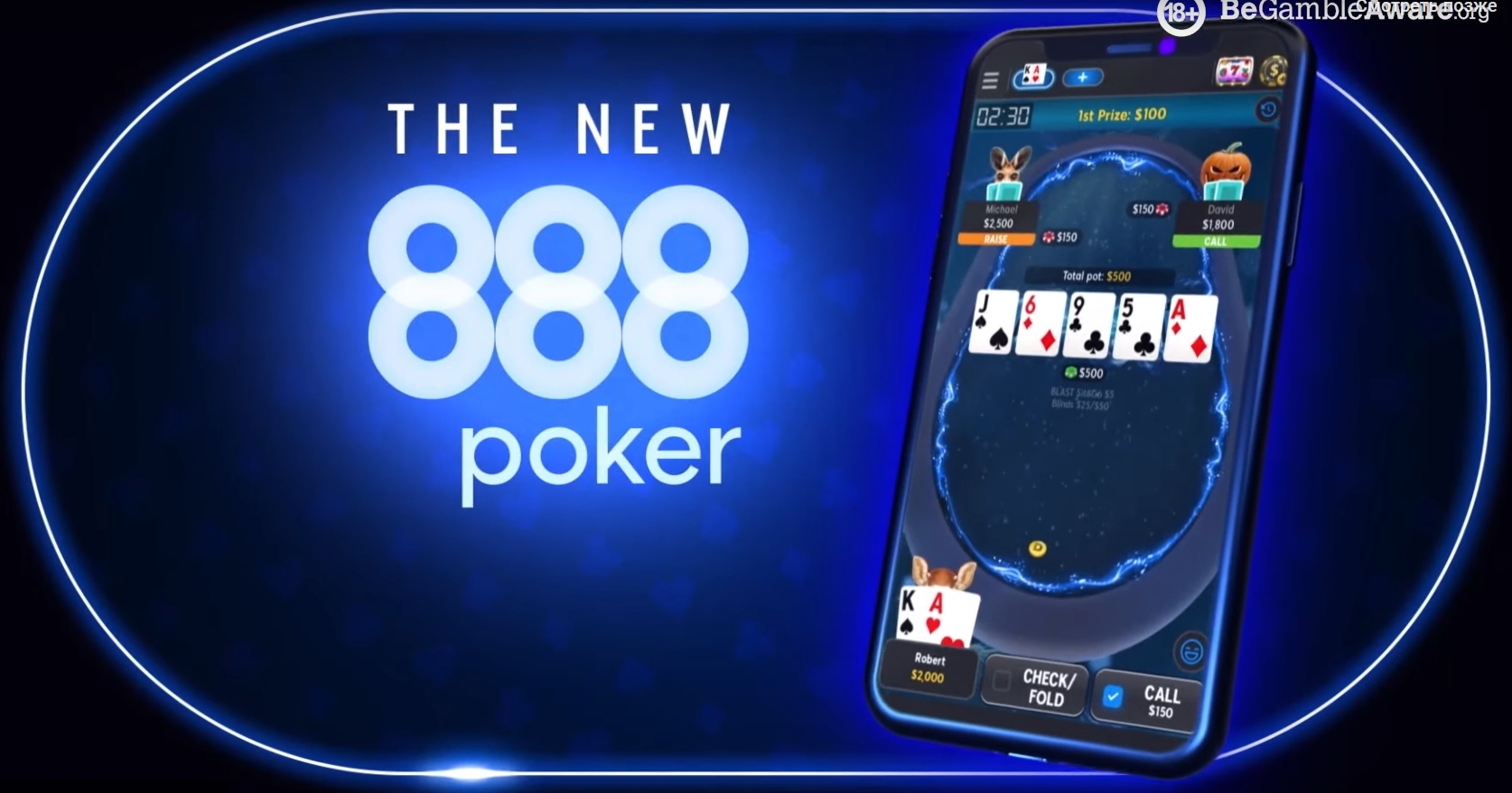 Finally, many problems of playing from smartphones and tablets are solved 888Poker is a fairly conservative poker room that has been deciding to change for a long time. The best illustration was the desktop client, which was very outdated and years behind the competition. Despite numerous complaints from players, the old poker client was replaced with a new one only in early 2019. And the developers got to the mobile application only at the end of 2020.
What's new in the 888Poker mobile app?
The biggest criticism in the old 888Poker mobile app was the lack of multitabling. The new smartphone client allows you to open up to 4 tables simultaneously. Another significant drawback of the previous version is that not all poker options were available in the mobile application. The updated client fixed this problem as well. Multitable play and access to all disciplines are key innovations, but other elements have also been added:
new replayer - now it is much more convenient to study the previous hand;

new lobby;

emoji, giving more interactivity for recreational players.
"Made to play" - promotion for 1M $ in honor of the new mobile client 888
For more resonance, 888Poker decided to hold a promotion in honor of the updated client. A million will play in special "happy hours" and freerolls. A special "Gift Drops" campaign will be held for mobile players. Its whole essence boils down to the distribution of prizes at random at the gaming tables.
Conclusion
The launch of the new 888Poker mobile app will have a positive impact on the ecosystem of the poker room. This does not mean at all that overnight all the tables will be filled with weak players and will be scattering money. But you cannot ignore the fact that over 50% of the online poker game is played on mobile devices. If you want to play at 888 tables with all the conveniences and maximum comfort, then we recommend paying attention to the 888Caption poker program. It allows you to simplify many actions at the gaming table and maximize the profit from multitabling without losing the quality of the game. 888Caption is free up to NL10.
Provided that you do not have an account at 888Poker, we recommend registering using our link. In this case, you can get 888Caption and other programs absolutely free, as well as count on bonuses and exclusive offers.