Pokerstars announces changes in the VIP-program
20.02.2019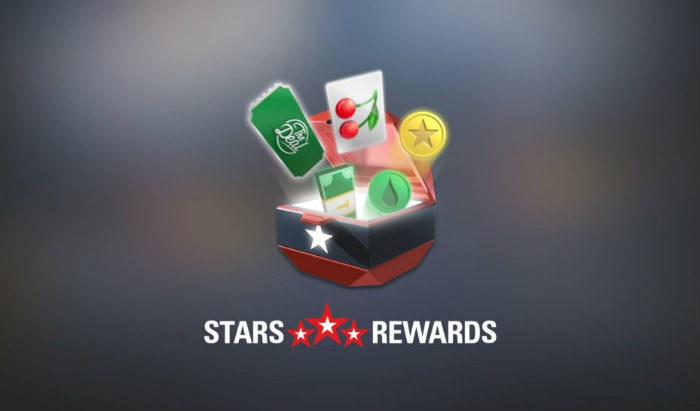 A new batch of changes in the Pokerstars VIP system in 2019: now playing for money is better for tournament players too!
The management of the still leading poker room Pokerstars is not deprived of the desire for perfectionism and conquest of new heights. Just a few days ago, a new and creative loyalty system called Stars Rewards was celebrated 1.5 years ago. The outdated VIP system with FPP and Suprnova was replaced by our favorite chests. This is true: why would poker players know exactly their rakeback and exchange Pokerstars bonuses for money on a daily basis at a fixed and moderately favorable rate? Longing, sadness, routine and futility of being. Whether it's the opportunity to feel like a real pirate - Jack Sparrow (Captain Jack Sparrow!) And hunt for jewelry in the form of a freeroll ticket or even a cash reward in the form of, what the hell is not kidding, $ 1!
Now life will become more fun for tournament players. The innovations, which have already entered into force on February 15, provide:
The number of points per $ 1 of the tournament commission will decrease from 100 to 45;
Obtaining chests will become a little more systematized: a scale will appear for which you will need to play 10 chests to go to the next level with better chests. You need to meet in 28 days. Otherwise, the scale of chests will not fill up and you will have to open not such good chests as you had before over the next 30 days;
The boost scale will disappear and it will be evenly smeared at the moment of the immediate receipt of the chest;
Chests will drop less often, but more valuable! (Your heart also began to beat a little slower in anticipation of such a significant award ?!).
And what will be in return?
Thanks to these adjustments, Stars will be able to "pay even more attention to those aspects that matter most." Here we are talking about increasing the size of large online prize series, as well as offline tournaments, which may be good for Russian players, since the Pokerstars tournament in Sochi has already gained considerable popularity among players of all categories: both amateurs and professionals. It is noteworthy that the real cut in the already scanty reward program is associated with the increase in the number of unnamed offline events, but, again, it will be nice if new poker tournaments from Pokerstars appear in Russia, Ukraine or Belarus. As a reminder, Pokerstars recently made a decision to almost completely cancel select in Sit n Go tournaments.
You can treat the PS policy in different ways: go on strike, express your dissatisfaction on the forums, accuse you of excessive greed. However, what cannot be taken away from them is equal attention to all poker players: first they took care of the affairs of the cash players, then it was time for SNG players and now it was the turn of the MTT grinders. 2019 Pokerstars bonuses for online players are becoming less significant for regular players regardless of the discipline played. Whether offline players will receive something in return, time will tell.