PokerStars Cuts SNG Tournament Format
30.11.2020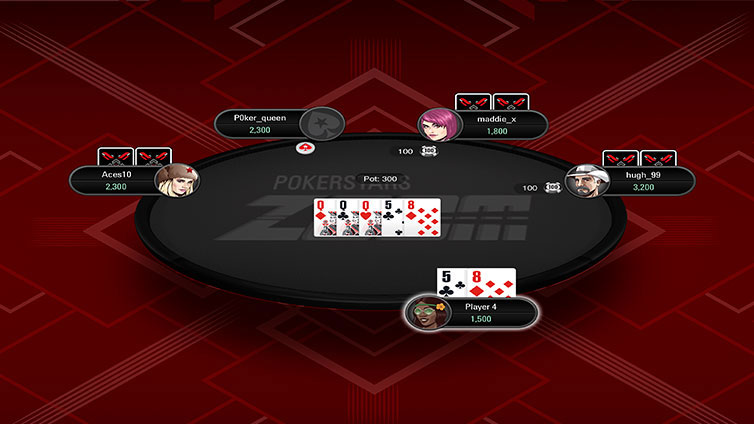 PokerStars management cannot do without innovation. The latest innovation was the introduction of active waiting lists at the end of September. The players' reaction to the changes justified forecasts and turned out to be purely negative. However, this never stopped PS. And now it's time to be in the spotlight of SNG tournaments.
What exactly have changed in SNG and Fifty50?
Unlike active waiting lists, where you had to understand and read carefully, the changes in SNG and Fifty50 are easy to understand. Both disciplines have reduced the number of players at the table. For Sit & Go tournaments, the number of participants has been reduced from 6 to 5 players. In Fifty50, the initial staff of 10 people was reduced to 8. Moreover, such an innovative approach did not affect all the limits. 5-max tournaments are now played up to the $ 7 limit inclusive, and then Sit & Go will retain the usual 6 players.
Fifty50 decided to do the opposite and now all tournaments from $ 15 are held in 8-max format. But in tournaments for $ 1.5, $ 3.5 and $ 7 10 players are still participating.
What does this mean for the players?
In short, you will have to change and adapt the strategy of the game to the new conditions. There will be less time to wait for good starting hands and you will need to play more aggressively. All this will lead to an increase in dispersion. Together with it, the speed of the game will increase slightly, which will allow multitablers to play long distances.
PokerStars' motivation is also clear: more tournaments, more rake. PS's official announcement states that the innovations have been made so that players have to wait less for the start of Sit & Go or Fifty50.
How to make playing at PokerStars more comfortable?
Unlike in cash, where there is a limit on the number of tables played simultaneously, such strict measures were not introduced for SNG and Fifty50. And since multitabling is possible, then it should be done in an organized manner and with maximum convenience. A synonym for "convenience" for PokerStars is the StarsCaption. It allows you to minimize the number of clicks and saves you a lot of routine actions. You can play more and get tired less!
If you are tired of PokerStars and their constant innovative solutions, we recommend that you pay attention to our poker rooms tab. There you can find yourself an alternative option to play or add an additional room to your PS. When registering using our link, you can also count on free poker software from PokerEnergy!