Sudden (no) launch of new software at Pokerking
25.05.2019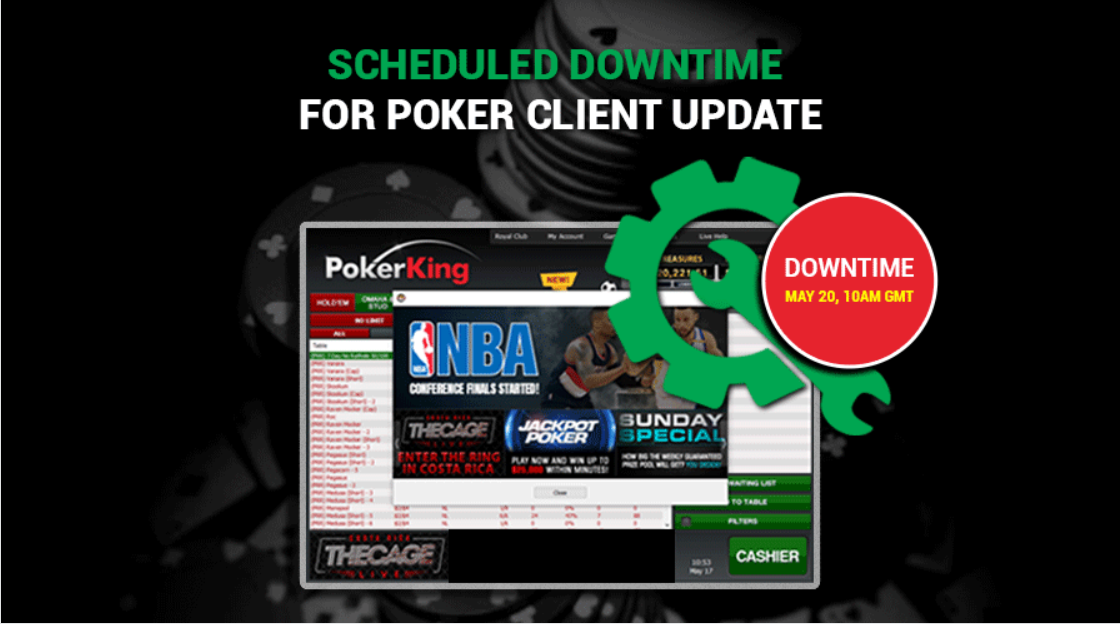 The Winning Poker Network has been consistent in its words: the April announcement of the network's poker client updates and the transition to the new platform happened right on schedule. As a reminder, WPN's poker software was first rolled out on its main site, Americas Cardroom. Now the time has come for the rest of the rooms, including Pokerking.
No sudden movements
The client of the room began to offer updates to everyone on May 20. It took another couple of days to fix the numerous rough edges that arise all over the place when switching to new software. Winning chose not to break what was already working and just removed the biggest leaks in the work of their old poker client. List of changes:
Finally, you can customize the size of tables when they open. Previously, there was no full-fledged opportunity to do this, which significantly complicated the life of grind fans;
Increased fonts and improved the look of the deck;
Fast poker tables - Blitz Poker appeared.
Difficulties in the transition period
Not without its drawbacks, which are also caused by the change in the software of the poker room client. The most tangible are poker helper programs so far refuse to work with the new version of the client. Life-giving patches for DriveHUD, Holdem Manager 3 and Poker Tracker 4 will be ready from day to day. The situation with WPN Tools is a little more complicated - the developer promises to meet the deadline for up to two weeks and poker players will have to do without it for now. All notes disappeared and it is irrevocable. In order to avoid such a possibility in the future, we recommend that you get a Note Caddy. This poker program is designed to create automatic notes on your opponents at the tables. The information recorded with the Note Caddy is stored in Holdem Manager 2, which will save it from such unpleasant annihilations in the future.
In addition to the Note Caddy itself, you can also get NoteCaddy ProTools, which contains more than 2000 templates for creating the most valuable notes on players, allowing you to always be one step ahead and predict the actions and hands of opponents. Rake race grinders will have to push even harder - there is no way to check the leaderboards during turbulence. And it will not be possible to track the points earned under the loyalty program either, because they are also temporarily not updated.