The bell has also rung for TableScan Turbo - a new ban from Pokerstars
19.04.2019
Quite predictably and even a bit mundanely Pokerstars deprived regulars of another opportunity to search for weak opponents at the poker tables.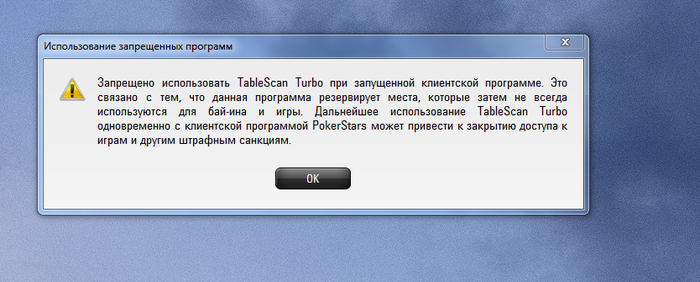 This time they shut down TableScan Turbo. The Stars repression machine (or the movement towards maintaining a normal ecosystem - it's a matter of who likes it better) is gaining momentum.
Magic Seat, goodbye!
A few days earlier, Pokerstars security had already finally killed off the scripts for automatically taking seats at poker tables. Magic seat, Hiroku autoseating script and SeatMojo have now completed their triumphant march through the Pokerstars lobby. Frankly speaking, a conspiracy theory about the TableScan Turbo ban is suggested: the developers of Magic Seat or any other autoseating script were sitting, drowning their frustration in a bottle of cherry soda and then they got the information that TableScan Turbo is still functioning almost without restrictions. Naturally, under the influence of hot soda, they came to the conclusion: "So don't get you!" and wrote a complaint to the technical support of Pokerstars. There, not thinking long, made another ban and were so.
So poker players were left without the last outpost from the world of select. Now we have to do it the old-fashioned way - by hand. A little earlier we told you about the ultimatum methods of selecting by improvised means and staying in the legal field.
The sad truth about the technical support of Pokerstars
Even before the first restrictions of auxiliary poker software for select, there was a discussion with the developers of TST, which clearly showed that the staff involved in classifying programs to the lists of allowed and banned, have a very vague idea of the subtleties of the functioning of each of them. There's nothing wrong with that - the amount of poker software has long exceeded all reasonable limits and, with limited human resources and time frames, it leads to the guillotining of programs by Pokerstars staff without proper evaluation of their operation and impact on the very ecosystem.
Poker players are left with only one decent way to improve their winrate - to increase their skilling in every possible way. Ace Poker Drills is a very interesting program that can take your intuitive, mathematically sound decision making to unprecedented heights. It's always useful to know in advance about the profitability of a call and the number of outs without spending time on conscious calculations.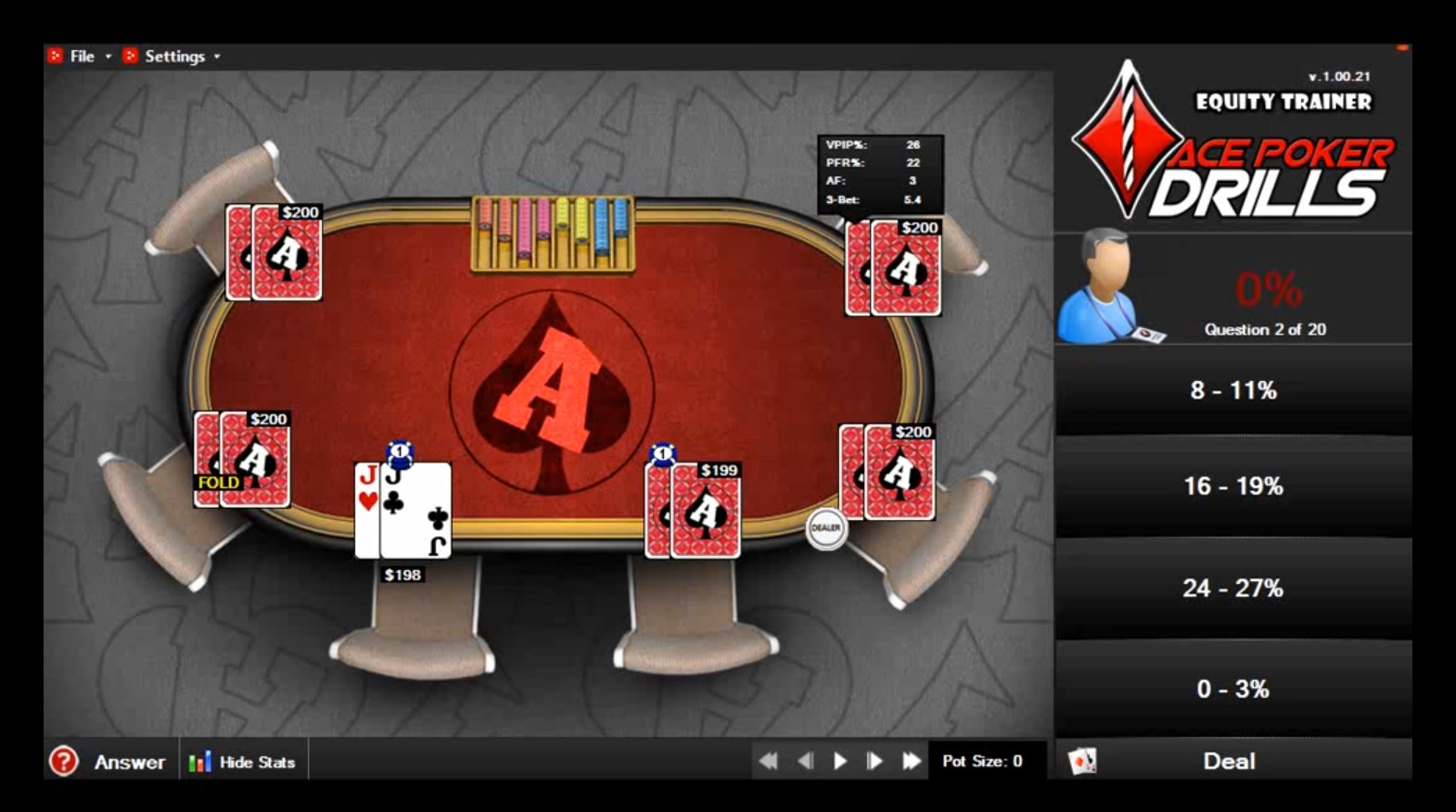 Instead of boring formulas, practice in game situations
Another help is to work out the most common and more rare situations at the poker tables with GTO+ proprietary decision tree. Having a clearly worked out plan for the hand will avoid not only money losses, but also quite unpleasant, from the psychological point of view, decisions at the last moment.