GTO+
One of the best GTO-calculators. Based on the famous CardrunnersEV.
from 75.00$
If you have a Cardrunners EV license purchased prior to 1/1/2015, then you are eligible to receive the GTO+ key for free.
GTO + is an advanced program for analyzing the theory of game heads-up of no-limit hold'em, with one of the most intuitive interfaces among similar programs. With GTO+, you can quickly build decision trees, fill any trees of your choice, and let the solver determine the strategy of the game using the GTO* in the rest of the tree. You can rely on GTO+ to always know how to play post-flop in any situation! GTO+ offers fast + accurate calculations and powerful internal analysis tools to explore solutions. GTO+ is completely autonomous and does not require the use of any other software.
---
*GTO (Game Theoretical Optimum) is a strategy of the game in which the actions of the opponent do not matter, due to the fact that you perform only the most right actions at a distance. Your opponent will not lose to you, unless he follows the same optimal strategy.
---
​​The Pokerenergy site is the official reseller of GTO+, and by purchasing the program from us, you get the same license as if you bought it on the developer's site.
Advantages of GTO+
Speed: GTO+ offers one of the fastest GTO poker calculation algorithms available today. The program has low requirements for RAM, all calculations are performed literally on the fly;
Building a decision tree: GTO+ offers an advanced designer of decision trees with the ability to use bets of different sizes. It offers a convenient editor to tailor the program to your needs;
Saving space: where most GTO solvers require several hundred megabytes to store one file, GTO+ saves the same file to a file weighing only a few hundred kilobytes. This effect is possible due to high speed data conversion at any time when it is required;
Analytical tools: GTO+ offers exclusively internal tools for full-fledged work, while other similar programs require that you manually copy and paste data into any other auxiliary software;
Quick Card Removal: GTO+ offers the ability to turn on/off the card removal effect with just one click of a button;
Database with scripts: GTO+ is able to create entire databases of already solved trees, as well as the ability to compare these scenarios. Due to the unique ability to save ready-made solutions in files of very small size, these databases are easy to manage;
Convenient graphical solution: GTO+ has a flexible system for building decision trees, which will allow you to decide and compare any option with any other option at any point of the considered solution;
Trees recalculation: the turn/river solution can be recalculated on the fly, without the need to re-resolve the entire tree.
---
You can buy GTO+ by Neteller, Skrill, PayPal, WebMoney, Yandex Money, Qiwi, Visa/Master Card and other payment systems from us and get a discount on the next issue, as well as take part in discussing the subscription on our forum.
Instructions for purchasing a license GTO+:
In order to obtain a GTO+ license key when purchasing a program on our website, you will need to enter your E-mail and Hardware ID. How to find Hardware ID?
Download

GTO+.

NB!

if the program download does not start

, then right-click on the link and select the option "open link in a new tab".

The download will then start;

Start the program;
At the top of the program menu, go to "Register";
Hardware ID is a code of 7 blocks with 4 digits each, it looks like 1559-121F-QC6B-BB42-4828-00C4-687E.
When performing order in our shop, specify this code in the appropriate field.
Show more ↓
Used to work on a game outside poker tables
Does the GTO+ have a free trial version?
The program can be used with limited functionality without time limits. Download GTO+ for free.
System requirements
OS: Windows 7 or higher (64 bit recommended);
CPU: 4 Cores 2 gHz;
RAM: 8 GB free;
Video: Not relevant;
Free Disc: 10 GB.
CPU requirements
The speed in which GTO+ will solve trees will almost exclusively depend on the CPU speed multiplied by the number of physical cores. Basically, if you have 4 cores and 2gHz, then you are essentially running on a 4x2gHz=8gHz system. The above recommendation is therefore a rough indication. Please test for yourself if GTO+ performs at a speed that is satisfactory to you.
Memory requirements
The amount of RAM will only decide the maximum size of a tree that can be fit into memory. RAM does not affect solving speed. With 8GB available, the software should be able to run just about any practical tree. However, due to compression, even as little as 2GB free should be sufficient for just about any regular purposes.
Compatible with other poker software
It is possible to use GTO+ with FlopzillaPro.
Delivery time
Up to 24 hours, but on average 1-2 hours.
Delivery method
The license key is sent to the email from the developer.
On how many computers the key is
The key is provided on 1 computer. A second license can be bought at the discounted price of 40$.
How can I pay for the GTO+?
You can buy GTO+ by Neteller, Skrill, PayPal, WebMoney, Yandex Money, Qiwi, Visa/Master Card and other payment systems from us, try GTO+ for free and get a discount on the next purchase.
Log in to the site in order to leave a review

Лучшее введение в ГТО среди всех существующих программ. Да еще и цена не такая, чтобы кусалась. В сравнении с ГТО-солверами так точно.

Very handy GTO solver. I am glad that it is made in the same style as Flopzilla, and even works with it. Before buying, I also looked at more expensive options, like Monker or Simple Postflop, in the end I did not understand why the GTO + costs 75 bucks, and there the price tags start from 300

Наиболее симпатичный и понятный покерный солвер. Радует, что в отличии от похожих софтин, лицензия пожизненная. А не это жлобские "заплати 200$ и получи лицензию аж на целый год". Очень радует схожесть интерфейса с Флопзиллой - многие действия совершаешь интуитивно. Топ за свою цену.

Долгое время испытывал сомнения по поводу покупки этой программы. Все же 75$ и нет никакого желания покупать кота в мешке. До того брал другую программу этого разработчика - Flopzilla - и не пожалел. Это и стало решающим фактором. Это и два месяца игры в 0 после перехода на лимит выше. Друзья по конфе проанализировали мою игру и вердикт был неутешителен - слишком предсказуемо играю и слишком мало блефую. Посоветовали начать изучать ГТО. После нескольких трудных недель работы в GTO+ постепенно начинаю понимать, что все во что я играл прежде - было просто ковырянием в песочнице. Сперва это пугает до чертиков, но затем испытываешь иррациональную радость - ведь вскоре я буду уже не сладкой булочкой для оппонентов, а опасной белой акулой!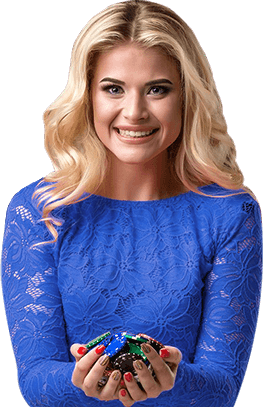 Keep up with all the news
Subscribe to the newsletter to be the first to learn about upcoming and current promotions and discounts of our store