CardRunners EV calculator
CardRunners EV calculator
Calculates the expected profit (EV), depending on the actions of your opponents.
from 75.00$
When you purchase CardrunnersEV in our shop, you get a 1 PC key for GTO+ for free
​CardRunners EV calculator – is an analytical tool for Texas Hold'em which helps to calculate your expected value (EV) depending on alleged actions of your opponents. Program interface represents a kind of a tree which will display the calculated expected value, considering all possible actions of your opponents. Besides, the software can perform necessary ICM calculations for tournament play.
The system is based on a powerful mathematical engine, which is able to compute the expected value of the whole decision down to exact EV of each hand. All following results can be easily displayed after hovering your mouse over a specific "branch" on the tree.
When you put a cursor over some number, it shows a pop-up window with detailed information about calculated results. Expected value of each hand is shown in a special matrix. Below the pop-up window you can find some tips to use a wider range of additional operations.
When you hover a cursor over solution, a pop-up window appears displaying the info of a possible hand on the current stage of the game.
You can also build a chart with two value dependence (for instance, EV to bet size).
How to use the information "tree"? The decision "tree" consists of several solutions which in turn are collected as a result of certain actions.
Show more ↓
Used to work on a game outside poker tables
When you purchase CardrunnersEV in our shop, you get a 1 PC key for

GTO+

for free
Where to find the program ID to buy?
Download the software and install it on your PC. Find your program ID under the "Register" option. For example: 7564-516A-75RO-K7G1-2461-93JQ-6VKW. Type it into the order comments.
When and where will the license key be sent?
Within 24 hours you will receive an activation file to your email.
How to activate the license Cardrunners EV?
Copy the file received by e-mail to the main directory of the folder where the CardRunners EV calculator is installed.
To how many computers is one key?
The key is for 1 PC. But if you reinstall your operating system. or change PC, you can always get a new key for free. An additional license for use on two PCs at one time,.costs $40.
How can i pay for CardRunners EV?
You can buy CardRunners EV with Neteller, Skrill, PayPal, WebMoney and other payment systems from us, try CardRunners EV for free and get a discount on the next purchase.
How to use Cardrunners EV
Log in to the site in order to leave a review

Приятно, что за покупку CREV дают лицензию и на GTO+. ГТО, конечно, посовременнее и удобнее, но из-за эффекта утенка иногда провожу разборы в КРЕВЕ. Все же долгие годы и многие леса деревьев в КРЕВЕ оставили свой след. Очень полезная программа для всех игроков, не умеющих планировать раздачу от префлопа до шоудауна.

my favorite poker software. thanks to CREV that I was able to break free from NL25 and reach the NL200 assault in less than a year. Before that, I had 1 strategy and I stuck to it. However, with the help of decision trees, I learned to draw up an alternate plan of action for each hand. This made my game unpredictable for my opponents and increased my WR by 4.5bb only in the first couple of months of practice.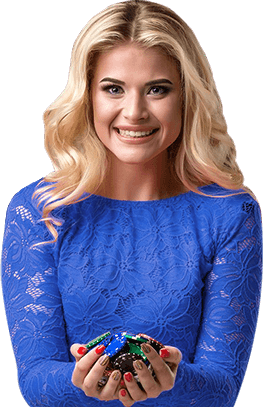 Keep up with all the news
Subscribe to the newsletter to be the first to learn about upcoming and current promotions and discounts of our store