Another new poker format will appear on Pokerstars
02.03.2019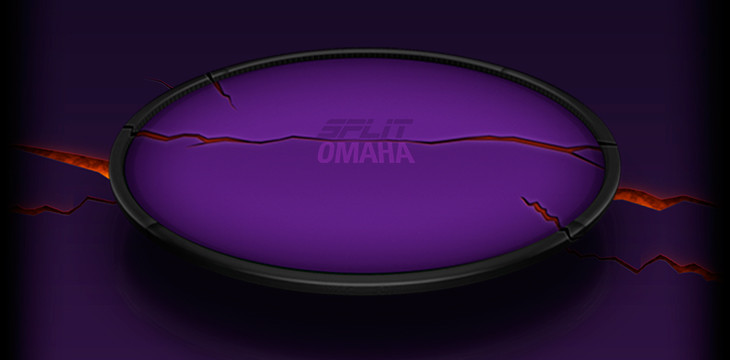 Gloomy effective managers and support services of Pokerstars with valiant prowess continue to delight us with new and interesting solutions that will not leave indifferent (HATE!) Almost no one from the poker world. They will either cut down the loyalty program, although, it would seem, there is nowhere to go, or they will ban the software for the implementation of select, or introduce some new and amazing game, another "killer of hold'em", which will be forgotten even before the end of the monthly test mode. This time the news is about the introduction of a new game format. Well, what's new? A year ago, Split Holdem was tested, people even played it, noted that "the toastmaster is good and the contests are interesting" and went on to play the usual variants of card games.
It is not known what prompted the developers to re-promote this format, albeit in Omaha (maybe quarterly awards, or maybe it's just the classic "and it will go soooo!"), But in the near future, testing of an innovative game will begin in the corresponding tab of the lobby.
The essence of Split Omaha is as follows:
Instead of one board, turn and river, players will see two boards, turn and river;
One deck is used, that is, in theory this will give a significant advantage when playing the second board - the cards dropped on the first board will not appear again.
It didn't work with Split Holdem a year ago, since the pots were often divided between the players, but the rake was not even split at all and was taken by the Stars in the usual size and, as a result, the poker room was the only stable advantage. The constant splitting of the pots among several winners has already made the new discipline related to such a form of poker as Omaha Hi / Lo.
A year ago, many players wrote ironically in the comments: "Better enter Split Omaha, and even better with Run It Twice enabled, because you can look at 4 boards instead of two!" It is likely that someone from the management of our beloved monopolist also read this. I took it at face value and made this dream a reality, and now poker players will be able to welcome squared Omaha Hi / Lo and hum happily.
Instead of 6+ Holdem?
The current place of the experimental poker format is 6+ Hold'em at Pokerstars, however, historically, the campaign rolls around only one experimental discipline per set. Therefore, in the near future, it is quite possible to replace one discipline with another. Despite the seemingly high popularity of short deck hold'em (but apparently not on Pokerstars). And it is correct: why should the technical services of Pokerstars give a chance to a type of poker that is already in demand on other platforms, if you can launch a poker that nobody needs, but your own! However, we will be glad to be mistaken in our assumptions.