$ 4.5M in 10 Days: MicroMillions Coming Soon at PokerStars!
12.07.2021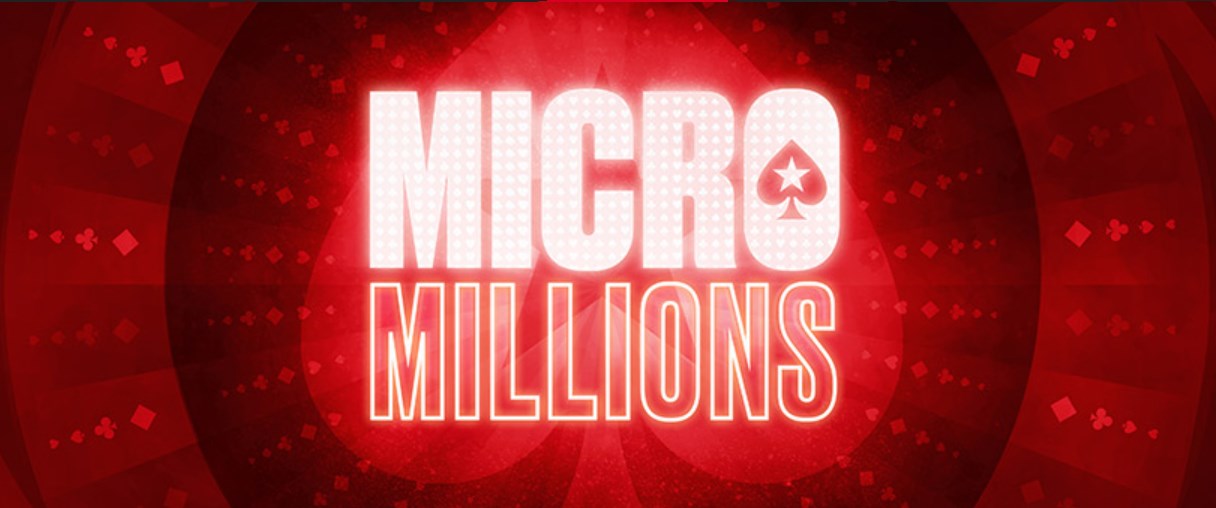 PokerStars lost first place in terms of the number of players, but is in no hurry to sprinkle ashes on its head. To regain your place at the top, you need to attract new players. A tournament series with big prize money and microscopic buy-ins is a good start.
What you need to know about MicroMillions?
Compared to last year, the prize pool of the tournament series has grown significantly and amounts to $ 4,500,000. In November 2020, MicroMillions had a million less guarantee. What else you need to know about the upcoming MM:
The start of the series is scheduled for July 15, and the end — on July 25.

75% of the tournament schedule consists of MTTs with buy-ins ranging from $ 1.1 to $ 5.5.

Along with the usual NL Holdem and PLO in the MicroMillions grid there are also less popular formats — HORSE, Badugi, 5 Card Draw, Razz.

Will host 2 tournaments with $ 1,000,000 guarantees. The $ 11 Sunday Storm will take place on July 18th. The winner is guaranteed at least $ 100,000. And at 25, the Main Event of the series is scheduled. Participation in it will cost $ 22.

You can get into the largest tournaments of the series through Spin & Go. MicroMillions Spin & Go costs $ 0.50. In addition to tickets to the Main Event, you can win a cash prize of $ 6,000.
How to increase your chances of success in a tournament series?
For more information on making quality decisions, check out Sharkscope. It contains data on the opponent's level of play, his form, favorite tournaments, average buy-in. All this will make it possible to form a complete impression of the opponent and outplay him. For MicroMillions, the benefits of the service are even higher: the number of opponents is outrageous, most of them are absolutely unknown to you. Therefore, Sharkscope will become a valuable source of information for players aiming to win. More than 20% of tournament players use the service. It is allowed on all sites where Sharkscope grabs statistics.