PreflopHero MTT
Poker trainer for training preflop charts in MTT
This product is temporarily unavailable
PreflopHero MTT - a poker trainer that allows you to hone your preflop charts in MTT and Sit&Go to perfection. You will be able to practice the OR (Open Raise) skill, situations vs Open Raise, as well as situations where a 3-bet was made against you (Vs 3-bet).
PreflopHero MTT allows you to:
Train in real conditions, which allows you to bring your preflop to automatism. You will no longer waste precious time restoring the charts in your memory and will be able to concentrate on a more thoughtful postflop;
Create your own strategy. The program has built-in convenient chart editor. Due to hands with weight and flexible sizing settings, you can lay the foundation for your own unique strategy;
Identify key leaks in your strategy. The program highlights your mistakes and gives you the opportunity to work on them;
Engage anywhere. Yes, the PreflopHero app is also available on your smartphone.
You can evaluate all the benefits and useful tools of Preflop Hero MTT for free on the official website of the developer.
Show more ↓
Does the application have a free version?
Yes, on the official PreflopHero website, you can try it absolutely free. It works in a browser. You don't need to download anything.
What are the benefits of PreflopHero MTT Premium?
Most of the useful functionality of the program is available only to those who have issued a premium subscription to Preflop Hero. Premium Subscription benefits:
You can train all preflop situations, and not just open from UTG as in the free version;
Access to all PreflopHero charts.

In the trial version, if there are errors, you will not be shown the correct solution

;
Unlock the built-in chart editor;
Statistics will open and will be saved for all training situations;
Saving history of your mistakes.
Does PreflopHero have hotkeys?
Yes. They are located in the "Settings" - "Hotkeys" tab.
What training options are provided in PreflopHero MTT?
Training mode can be divided into 4 elements:
Situations where we have the first word (aka Open Raise)

;

Situations where someone has already raised preflop (vs Open Raise);

Situations where we made Open Raise, and we see 3-bet vs us.
You can independently specify the size of your stack (25bb, 21bb, 15bb, 12bb) and the range for training.
Developer Feedback
If you have questions about the configuration or installation of PreflopHero MTT, you can ask them:
How can I buy for PreflopHero MTT?
With us you can buy PreflopHero MTT for WebMoney, Skrill, Qiwi, Neteller, Yandex.Money, PayPal, Visa/Master Card, other payment systems, try Preflop Hero MTT for free and get a discount on your next purchase, as well as take part in the discussion on our forum.
Please note that signing up for a longer period entails greater savings. For example, If you apply license for 3 months, then it will cost you $ 45. If you consistently buy it monthly, then it will cost $ 60. The savings of $ 15 or 25% are obvious.
Log in to the site in order to leave a review

Удобная программа для тренировок префлопа в браузере. Показ чартов + отработка за игровыми столами в итоге приводят к более глубокому запоминанию информации. Спустя пару недель тренировок стал реже ошибаться в средних-поздних стадиях MTT.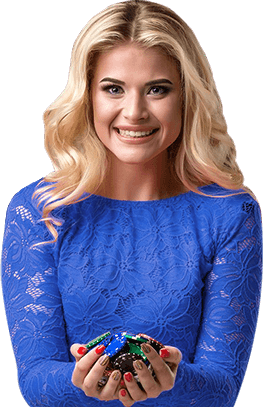 Keep up with all the news
Subscribe to the newsletter to be the first to learn about upcoming and current promotions and discounts of our store