PokerIQ
A handy trainer for practicing preflop charts in NL Holdem in a playful way.
from 9.00$
PokerIQ is a preflop range trainer for NL Holdem, which allows you to simulate preflop situations and train your knowledge in a game format.
Main features of PokerIQ:
You can practice in the application not only from computers, but also from mobile devices;

Instead of boring and rote memorization of ranges, you can learn in a playful way that maximally recreates the conditions of the game at the poker table;

Training is available not only for 1 situation and one range, but also the possibility of combining them within one training session;

It is possible to highlight not just a separate range, but also specific hands that cause you the most mistakes during the game;

The application saves all training statistics, which makes it possible to purposefully identify your mistakes and track your progress over time;

Import from Flopzilla and Simple Preflop Holdem is available;

Return guarantee for subscriptions 3 months (within 7 days) and 12 months (within 14 days).
On the official PokerIQ website, you can try it absolutely free. It works in a browser. Trial subscription is provided for 7 days.
Show more ↓
Does the application have a free version?
Yes, on the official PokerIQ website, you can try it absolutely free. It works in a browser. Trial subscription is provided for 7 days.
What training options are provided in PokerIQ?
At the moment, the program allows you to train the following situations (spots):
Raise first in;
vs Raise first in \ Limp;
vs 3bet;
vs 4bet.
The number of training situations will gradually increase.
How to create a range in PokerIQ?
It is extremely easy to create the range in PokerIQ. In the main window of the program, click on "Add Range".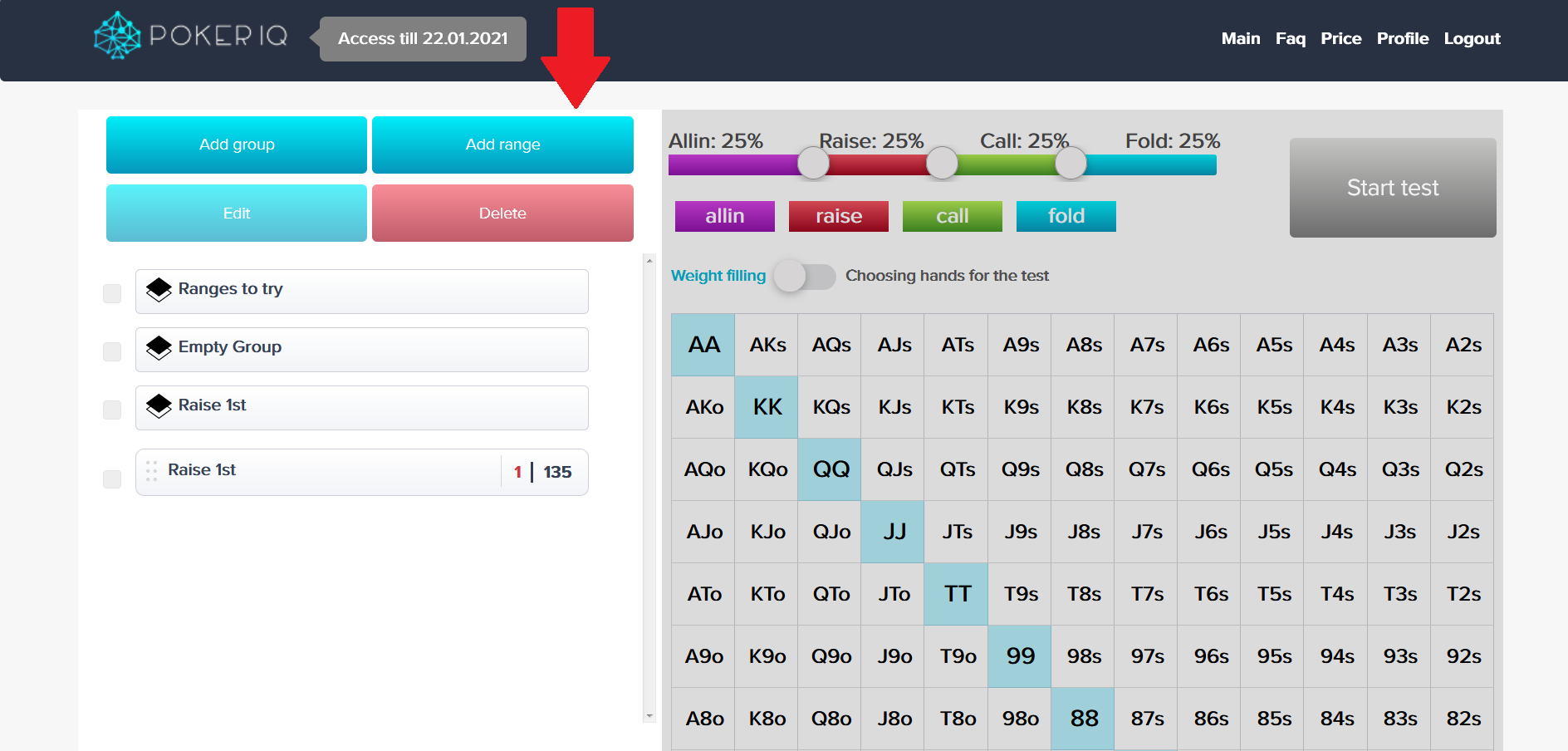 In the pop-up window, enter the name of the range. Then enter the number of players at the practice table (2max, 3max, 6max, 8max). Select your position (Hero). Indicate the stack sizes of each player at the table. For better assimilation of the charts, you can designate each of the positions at the poker table with its own color.
Developer Feedback
If you have questions about the configuration or installation of PokerIQ, you can ask them:
How can I buy for PokerIQ?
With us you can buy PokerIQ for WebMoney, Skrill, Qiwi, Neteller, Yandex.Money, PayPal, Visa/Master Card, other payment systems, try PokerIQ for free and get a discount on your next purchase, as well as take part in the discussion on our forum.
Please note that longer term subscriptions result in great savings. For example, if you get a license for a year, it will cost you $ 60. If you consistently buy it on a monthly basis, it will cost $ 108. The $ 48 savings are clear.
Instructions for the PokerIQ preflop trainer
Log in to the site in order to leave a review

Очень быстро оформили подписку на покер айкью. Иногда приходится ждать до 24 часов, здесь же все решилось в 20 минут. Спасибо Александру из технической поддержки. Сама PokerIQ мне понравилась больше, чем префлопхироу, за счет, как ни смешно, красочного дизайна. Серых красок и за окном хватает, нечего им делать еще и на экране моего монитора!

Пару недель тренировался в пробной версии программы и это сильно помогло запомнить префлоп диапазоны. Наконец-то перестал путать спектры колд колла из CO и BTN. А то все время перед сессией помнишь, чем они друг от друга отличаются, но во время игры постоянно фейлишь, заходишь лузовее, теряешь деньги. Все же зубрежка диапазонов с листа А4 и реальные треньки в тренажере сильно отличаются по качеству восприятия. Подумываю взять полноценную подписку на PokerIQ, уж слишком заманчиво выглядит перспектива совсем перестать лить бабки на ошибках префлопа!

Долгое время искал подходящий софт для заучивания своих спектров. Уж слишком их много нужно сейчас держать в голове. Чарты на стене и механическая зубрежка не давали того эффекта. Решил попробовать выучить все в игровой форме. Сперва погуглил и нашел сразу 2 тренажера префлопа: этот и PreflopHero. Попробовал обе версии бесплатно и остановился на PokerIQ. Во-первых - пробная версия здесь выдается на неделю и без ограничений по функционалу. Во-вторых - подписка стоит в два раза дешевле при +- одинаковых инструментах.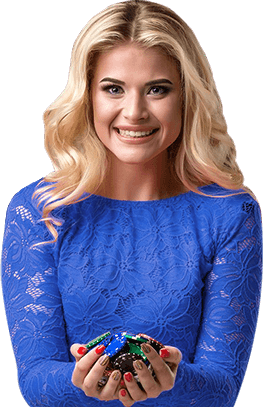 Keep up with all the news
Subscribe to the newsletter to be the first to learn about upcoming and current promotions and discounts of our store