FreeBetRange
Range Builder, Viewer and Trainer. Works in your browser.
from 9.00$
FreeBetRange is an application for working with preflop ranges. It allows you to make detailed ranges for each position, save and train them. Works in your browser, so you can use charts right during the poker session.
The software has a free PRO version for 1 month. To activate it, go to FreeBetRange official website, register your account and click on "PRO". In the new window click on "activate PRO for free" and use the full version for a month.
Advantages of FreeBetRange:
User-friendly range editor. You won't have to watch hours of video instructions or study the FAQ to understand the whole essence of the application.
Trainer. Creating beautiful charts for each position is not even half the battle. Much more important is to memorize them and instantly apply them in appropriate situations. The ranges trainer helps you do just that. It has a built-in tool to track your progress.
Export and import ranges. FreeBetRange supports popular calculator formats (Flopzilla, Power-Equilab) and solvers (Simple Preflop, GTO Wizard, GTOBase, GTO+). Export will allow you to share your charts with other players or share them in a blog or community.
Demo Mode. All your ranges as a dynamic chart. Instead of manually switching tabs by position or situation, you get your ranges in one place. FreeBetRange works in the browser, so poker rooms won't have any complaints against you. Flopzilla, for example, can't do that - the calculator automatically closes when PokerStars starts up.
Store. You can always buy a ready set of ranges from the best players in the world. Once purchased, they are immediately available for practice. Most items include in-depth instructions and feedback from the set creator.
Short deck support. The app offers both a classic hand matrix with a full deck and an alternative without 2\3\4\5 for Holdem 6+, Short Deck, Six Plus Holdem.
Works on mobile devices as well. The app is available not only from a PC, but also on smartphones. Practice in queue, on transportation, or lying on the couch.
Show more ↓
Does the application have a free version?
Yes, you can try the software for free on the official FreeBetRange website. It works in your browser. You do not need to download anything. The trial subscription "PRO" is available for 1 month. To activate it, go to the official website of the application, register your account and click on "PRO". In new window click on "activate PRO for free" and use full version for a month.
Does FreeBetRange have a dark theme?
Yes, the app supports two versions. To change the color, click on the man icon in the top right corner and toggle the slider.
Where to find FreeBetRange manual?
There is a full description of all the features of the program under the "Manual" tab.
What is Quick Share?
The function allows you to share any range as a picture. Click on the camera icon under the range matrix and the link to the picture automatically goes to the clipboard.
Can I use FreeBetRange while poker session?
The software works in a browser, that is why poker-room cannot forbid its usage.
For which programs is range import supported?
You can import ranges from:
Flopzilla,
Equilab,
Power-Equilab,
HoldemResources Calculator,
Simple Preflop,
GTO Wizard.
How to contact the developer of the application?
Send questions and suggestions about the software:
How to buy FreeBetRange?
Here you can buy FreeBetRange for WebMoney, Skrill, Qiwi, Neteller, Yandex Money, PayPal, Visa/Master Card, other payment systems, try FreeBetRange for free and get a discount for your next purchase.
Subscribing for a longer period of time will bring you considerable savings. For example if you subscribe for one year it will cost you $59,4. If you buy it monthly on a consistent basis, you'll pay $108. An annual subscription saves you more than $48.
FreeBetRange Introduction
Notes, range import, matrix color change in FreeBetRange
Log in to the site in order to leave a review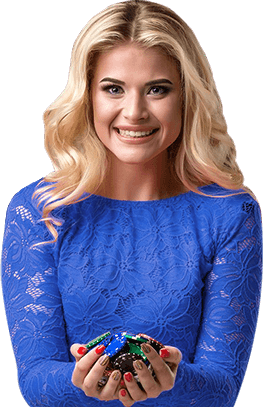 Keep up with all the news
Subscribe to the newsletter to be the first to learn about upcoming and current promotions and discounts of our store