OmahaPro
A handy trainer to help you understand and work out preflop ranges in PLO
from 39.00$
OmahaPro is a unique range trainer designed specifically for Pot Limit Omaha (PLO). For objective reasons, working with starting hands in Omaha is much more difficult than in NL Holdem. The number of starting cards in PLO is over 270 thousand, while in Hold'em there are only 1326. Therefore, for a long time Omaha players were deprived of suitable tools for training.
OmahaPro is a Pot-Limit Omaha training site. Here you'll find information on preflop and reinforce your knowledge in the trainer. Preflop will help you better understand the ranges in PLO, and Training will help you reinforce that knowledge. You'll end up learning how to make fast and accurate decisions, while building a solid foundation for preflop.
​​The Pokerenergy site is the official reseller of OmahaPro, and by purchasing the program from us, you get the same license as if you bought it on the developer's site.
The OmahaPro Basic allows you to train preflop ranges and gives access to the discord. The OmahaPro Advanced allows you to work with the Preflop and Training sections, including:
train preflop;
compare ranges;
use the tool with EV;
Discuss OmahaPro in discord.
With Omaha Pro, you can:
Explore and display all types (Unpaired and Paired), categories (Single Suited, Double Suited, Rainbow and Mono) and subcategories (Good Suited,

Bad Suited

) of starting hands in PLO;

Customize the hand matrix and training depending on the type of table (cash or MTT) and the size of the stack;

Train not only HU situations, but also multi-pots;

Intuitively feel the EV of any hand in the range;

Track your progress and watch the mistakes you made in "Training".
On the official website of OmahaPro you will find tutorial videos on "Preflop" and "Training". The software works in a browser, meaning it's equally available on Windows and MacOS PCs as well as Android and iOS mobile devices. There is a one week trial subscription for €15, and you can get full access for 1 hour for free on request.
Show more ↓
Does the application have a free version?
Yes, on the official OmahaPro website, you can get full access for 1 hour for free on request. It works in a browser. You don't need to download anything.
What are the benefits of OmahaPro Advanced?
Most of the useful functionality of the program is available only to those who subscribe to OmahaPro Advanced. Subscription benefits:
You can train all preflop situations, not just olny CO like in the free version;

There is a range comparison function;

"Training" module (it is not available in the free and Basic versions);

You are shown the EV and weight of each hand;

Keeping the history of errors and correct decisions in percentage terms.
Developer Feedback
If you have questions about the configuration or installation of PreflopHero, you can ask them:
How can I buy for OmahaPro?
With us you can buy OmahaPro for WebMoney, Skrill, Qiwi, Neteller, Yandex.Money, PayPal, Visa/Master Card, other payment systems, try OmahaPro for free and get a discount on your next purchase, as well as take part in the discussion on our forum.
Preflop software tutorial
Training software tutorial
Log in to the site in order to leave a review

In Omaha, it is much more difficult to work out preflop play and ranges. And in the absence of programs for PLO, you have to use almost tables in Excel. It's nice that Omaha software is finally starting to appear. The price is a little annoying, I hope that the developers will revise it downward. Similar to Omahupro Preflopiro and PokerIQ are cheaper.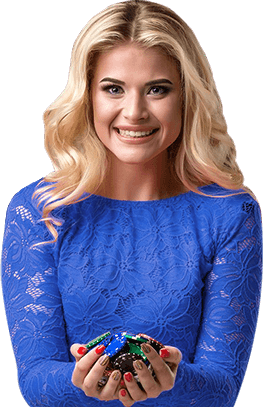 Keep up with all the news
Subscribe to the newsletter to be the first to learn about upcoming and current promotions and discounts of our store