Vbet Poker hosts MTT AfterSHOCK series with a $ 180,000 guarantee
30.08.2021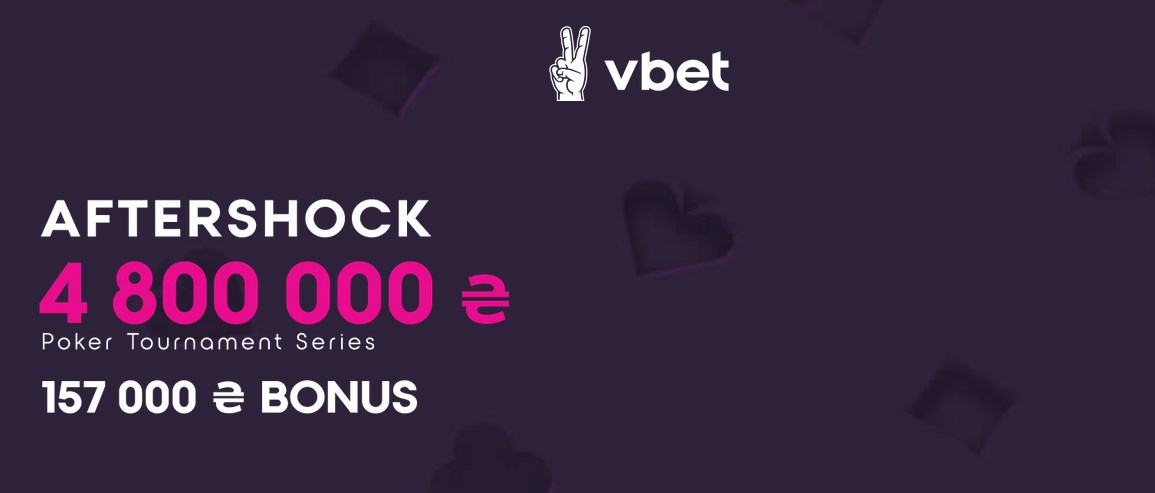 Small poker rooms cannot compete with PokerStars and GGPoker: the $ 180,000 guarantee pales against the background of WCOOP and WSOP Online. However, instead of thousands of the strongest poker regulars, in the local room you will compete with 40-50 players. The chances of winning in such a tournament are much higher than at Stars or Good Game. This makes the AfterSHOCK series from Vbet Poker more valuable.
The main things about the tournament series
In addition to the $ 180,000 prize pool, the best AfterSHOCK players will receive another $ 6,000. They will be assigned based on the leaderboard. Places in the table depend on the number of points scored. Players receive points for:
Registration. The number of points is equal to the buy-in. You register in the tournament for $ 11 - you are credited with 11 points on the leaderboard.
Rebuys. If the tournament format provides for rebuys, then for $ 1 of re-purchase you get 0.5 points. A player signs up for a $ 11 tournament, loses the stack and makes a rebuy — he gets 5.5 points per rebuy. For registration, he receives 11 points. In total, he has 16.5 points in the race.
Knockouts. In Progressive KO tournaments, the formula is as follows: number of knockouts * tournament buy-in : 4. For example, you knocked out 10 opponents in a $ 55 tournament. For this you will be charged 10 * 55: 4 = 137.5. Nice addition to 55 points for registration.
Top 8 places in the tournament. Players will be rewarded with extra points for successful results. The higher the place, the more points. The distribution of points depending on the place, see the picture.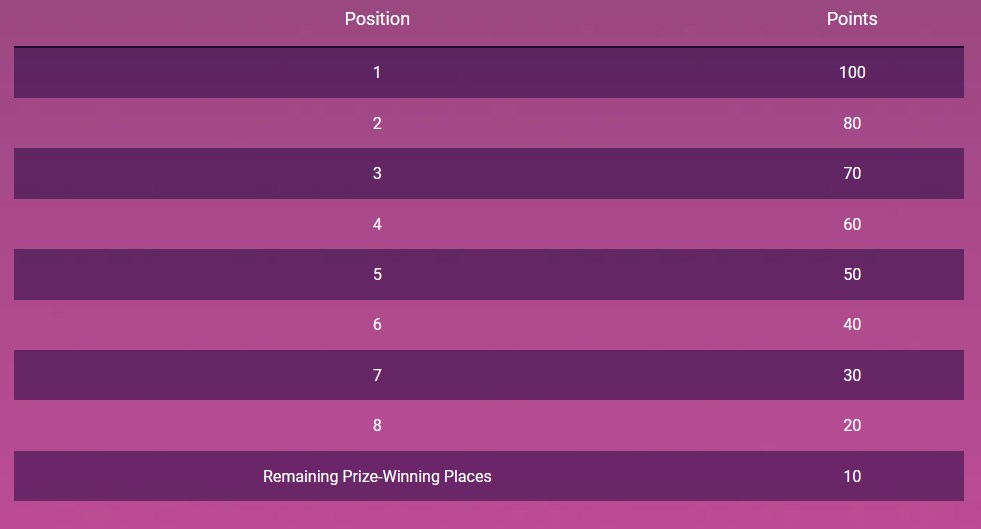 Other Important Facts About AfterSHOCK:
The series began on August 28 and will end on September 5;

The Main Event will take place on September 5th in a progressive knockout format. The buy-in is 55 €, and the guarantee is 30,000 €;

Every day in the evening the Daily Main is held, where the entrance is 33 €, and the guarantee is 10,000 €;

For rebuys in the Daily Main and Main Event, points are awarded in a 1:1 ratio.
Is it possible to play with statistics at Vbet Poker?
Until recently, it was impossible to display statistics and play with the HUD at Vbet Poker. Three months ago, Advanced Vbet Converter appeared and now poker trackers support Vbet poker. Tournament license for a week costs $ 5.
Advanced Vbet Converter also has a free trial. It works without time limits. All functionality works as usual: updates, automatic table search, gaming session monitor, HUDs. The only limitation is that when you save your hands from Vbet Poker to disk, the names of your opponents are anonymized.