The anniversary Sunday Million starts March 22!
22.01.2020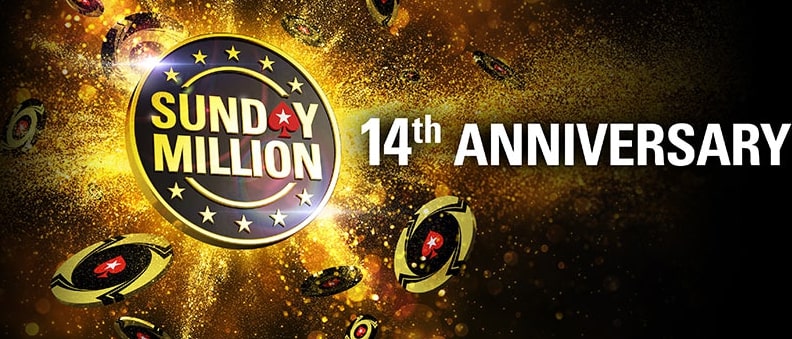 The Sunday Million Tournament has long been the hallmark of Pokerstars. It is inextricably associated with the main poker room. In recent years, the tournament has undergone changes with the format, sometimes becoming part of other series. Last year, the buy-in was reduced exactly twice: from $215 to $109.
What has Pokerstars prepared for the anniversary?
Firstly, the guaranteed prize pool will be unprecedented before $ 12,500,000. This is a record!
Secondly, now you can try to get into the number of participants through selection through Spin & Go and satellites. If you are lucky enough, you can achieve the goal for less than $ 1!
Thirdly, the first place is guaranteed to make you a millionaire!
It was decided to break the anniversary Sunday Million 2020 into several days. That is, if you can't manage to compete for the prize on March 22nd, then you will be able to register on the next day provided for in the Pokerstars tournament schedule and participate in an epic event. It was decided to set a direct buy-in to the tournament at the classic mark of $ 215.
By the way, due to the recent forced transition of all users to Aurora Pokerstars software, we recommend paying attention to StarsCaption. This program has already been adapted for the new platform and will make your game as comfortable as possible.