Make your multitabling better with convenient packs of layouts for popular poker rooms
26.12.2019
The poker community did not spoil the good news in 2019. There is no reason to expect dramatic improvements in 2020. The most unpleasant news was the limitation to 4 tables on Pokerstars and the Good Game Network. There are rumors of similar changes at Partypoker in the near future. What is the way out of a difficult situation for a professional poker player?
The most appropriate option will be the transition to the simultaneous game in several poker rooms or networks. Or «Multirooming». The obvious obstacle to the game even in two poker rooms is the difference in the software of the poker rooms. Software poker sites are very different from each other. And all of them are very inferior to the Pokerstars client. Often, problems with software in clients of other networks or rooms become a reason that forces players who have already left PokerStars to return again.
The easiest way to earn more with multirooming
So, with the main problem sorted out. But is there a way to solve it and really win much more due to a competent select and a bit more rakeback? Yes there is! You just need to find the right layout for poker. Moreover, many developers of layouts have made them universal: they look the same and you can create an global poker room. Pretty quickly you will get used to new conditions and will be able to throw one fishing rod at once into several reservoirs. Yes, you do not have to buy a separate layout for Partypoker, a separate layout for 888 Poker and a separate layout for Pokerking.
4 great packs of poker layouts
1. Lucky Pack - a collection immediately for 6 poker rooms (networks). Composition includes: Partypoker, Pokerstars, Winning Poker Network, Chico Poker, 888Poker, iPoker Network. The total price of each layout individually is $ 70.5. Pack will cost only $ 48.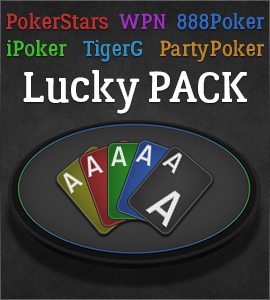 2. Oval Pack - universal Oval Theme for 5 popular poker rooms or networks. Among them: Partypoker, Pokerstars, 888Poker, Chico Poker, Winning Poker Network. A separate purchase of each theme will cost $ 55, and all together in one pack go at a price of $ 38.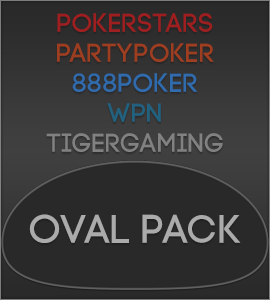 3. Pack for Regulars - contains Theme for Regulars for 6 different rooms. Suitable for: Pokerstars, Partypoker, Full Tilt Poker, Winning Poker Network, 888Poker, Microgaming Poker Network. The purchase of each topic separately costs $ 114, and one pack costs $ 65.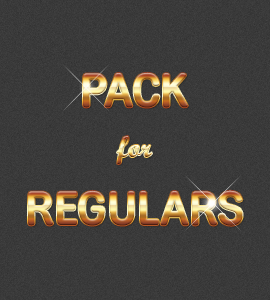 4. Boom Pack - immediately 14 themes for the most popular poker rooms. A few for Pokerstars and 888Poker. The total cost of all layouts separately is $ 267. But when you buy this pack, you have to pay only $ 67. Incredible $ 200 savings on great poker layouts.

However, your Google request looked like "layouts Pokerstars" or "888 layout", then do not hang your nose. We have many convenient and affordable layouts for every poker room. Just use our incredibly convenient search or site navigation in the "Shop" section.
Why it is worth buying layouts from us:
Our store has been working with various poker software developers for many years. Over a considerable time period, we managed to work with several developers of layouts for poker. Frankly, some of them were incredibly far from the title of "professionals" and approached the matter without due responsibility. We had to refuse to cooperate with them. The developers of the layouts above are working properly. This allows our customers to quickly get what they want and avoid long waiting times.

The developers of themes constantly monitor all updates of poker room clients. And they quickly adapt their layouts to new circumstances. Due to their vigilance and efficiency of reality, you will not find yourself in a situation where you have to wait for weeks until the creators again make the design for tables working. Everything is done as soon as possible.

You buy a layout or pack with layouts once and for all. No subscriptions are provided.

For every purchase at the Poker Energy store, you will receive bonus points. You can spend them on any product. Regardless of whether you bought Holdem Manager 3 or layout for 888 Poker, you can save on your next purchase.