Improve your preflop with FreeBetRange
22.12.2022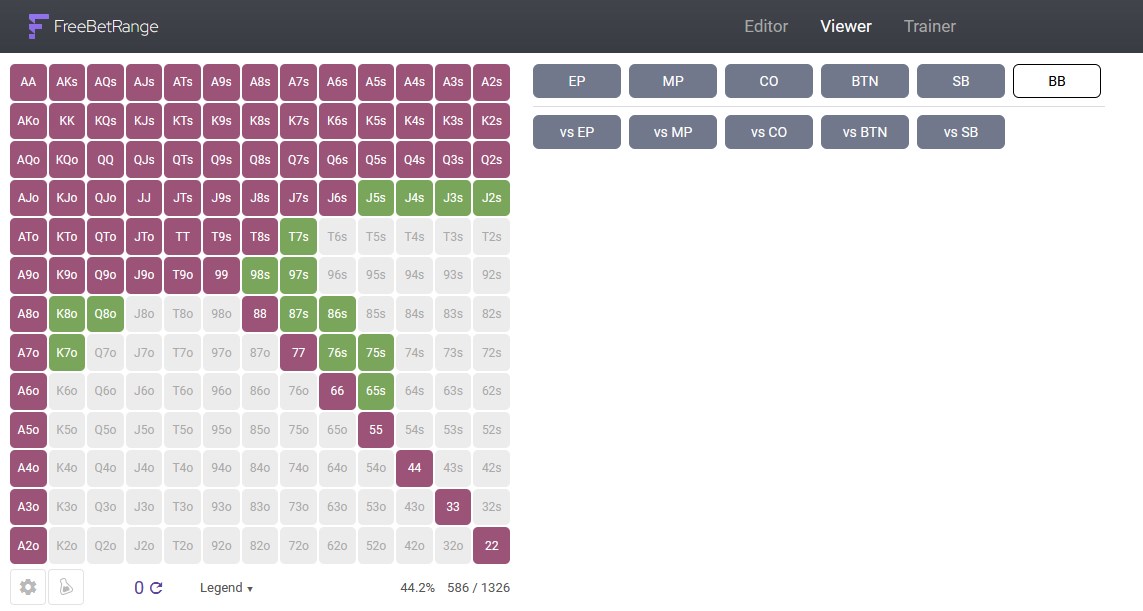 Online poker is getting tougher every year. Where once players had a few charts for all occasions, they now need dozens of solutions for preflop. To create and memorize all sets of hands, you need the right tool. The best tool for this role is FreeBetRange.
What is FreeBetRange?
FreeBetRange is an application for working on preflop ranges. It consists of 3 interrelated parts:
Editor. Creating, importing and exporting ranges.
Viewer. Tab with all our preflop charts in one place.
Trainer. Trains ranges on a matrix of starting hands.
The app works in the browser, so poker rooms won't be suspicious about using charts during a poker session. You can create and practice ranges from both your computer and mobile devices. FreeBetRange imports ranges from many poker programs. Among them: Flopzilla, Power-Equilab, Preflop Holdem, GTOBase, GTO Wizard. The software also has the ability to work with ranges for poker with a short deck.
How to try FreeBetRange for free?
The developer gives you an opportunity to evaluate the software in two ways for free. The first is the standard version of the application which is free on a permanent basis but has a number of limitations on its functions.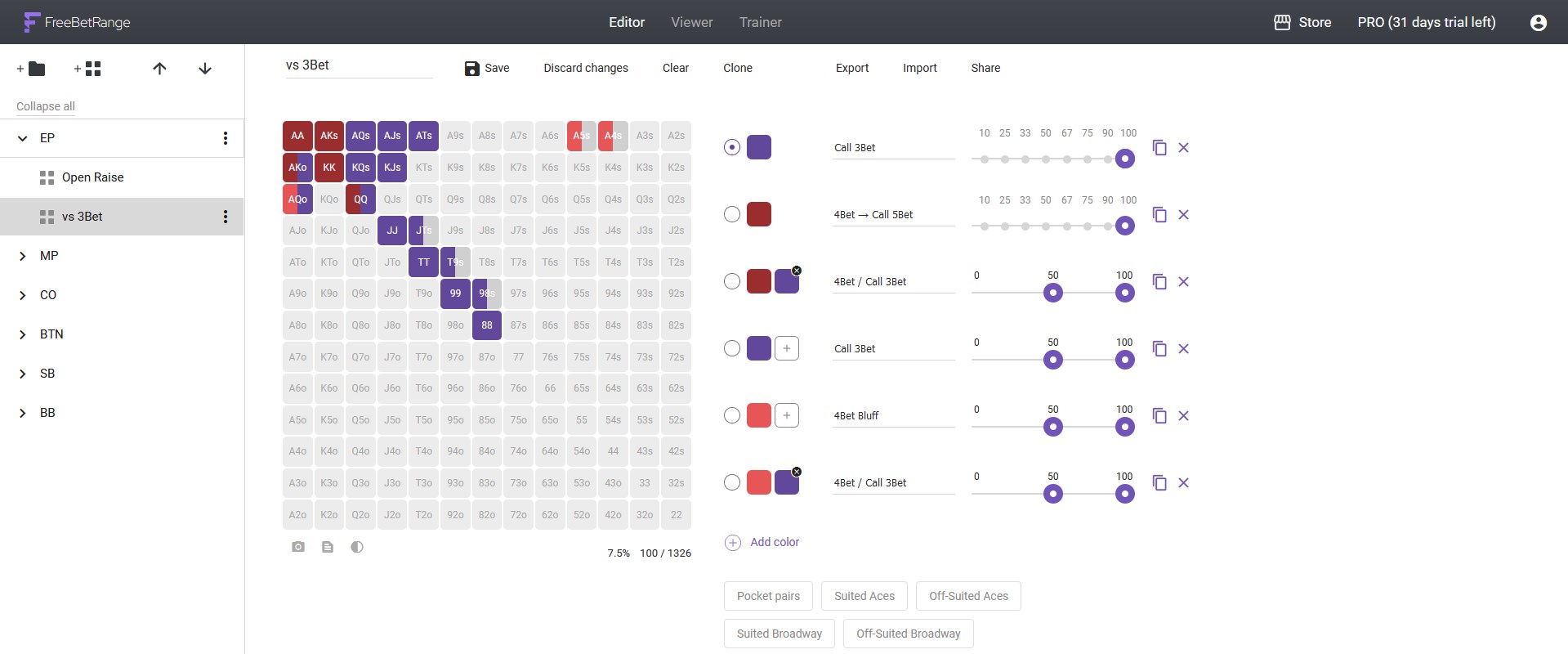 In the editor we create ranges, and in the trainer we refine them
The second is the PRO version which is valid for 30 days. It is not limited in any way. In order to access the "PRO" version, you need to register an account and activate a subscription in the app.
Why is it profitable to buy software from PokerEnergy?
The two main reasons look like this:
1. Bonus points for purchases. On your next purchases, you can spend points instead of money and save money.
2. Gifts of software for purchasing products from the "Promotions" section. For example, if you purchase Holdem Manager 3, we will give you a lifetime license for Flopzilla.
All promotions and catalog updates are published in the PokerEnergy telegram channel. Sign up to not lose +EV.