RangeConverter is now available
08.09.2023

The popularization of GTO has changed poker. In today's environment, a poker player will not beat medium and high limits without a balanced game. Software developers understand the need of players for a convenient GTO tool, that's why they release new solvers. RangeConverter is one of them.
What is special about RangeConverter?
RangeConverter works in the browser, which allows you to hone your playing skills both from PC and smartphone. Other features of the software include:
Versatility. Suitable for all types of poker and disciplines. You can train situations from cash, tournaments, spins, shortdeck and PLO.
Visibility. Against the background of the first GTO-tools RangeConverter stands out with a large number of charts, diagrams and matrices. The software presents complex information in a neat way.
Instant feedback. While working in GTO Trainer, the program immediately shows the mistake made and prompts the correct solution.
Systematicity. RangeConverter analyzes your hands and training results, and then creates an individual training plan. As a result, you always work on the worst aspects of your strategy, which accelerates your growth.
Range concentration. Ranges are central to the training process. The software includes all the most important ranges: opening, 3-bets, 4-bets, 5-bets, multiway pots and heads-up defense, and squeeze.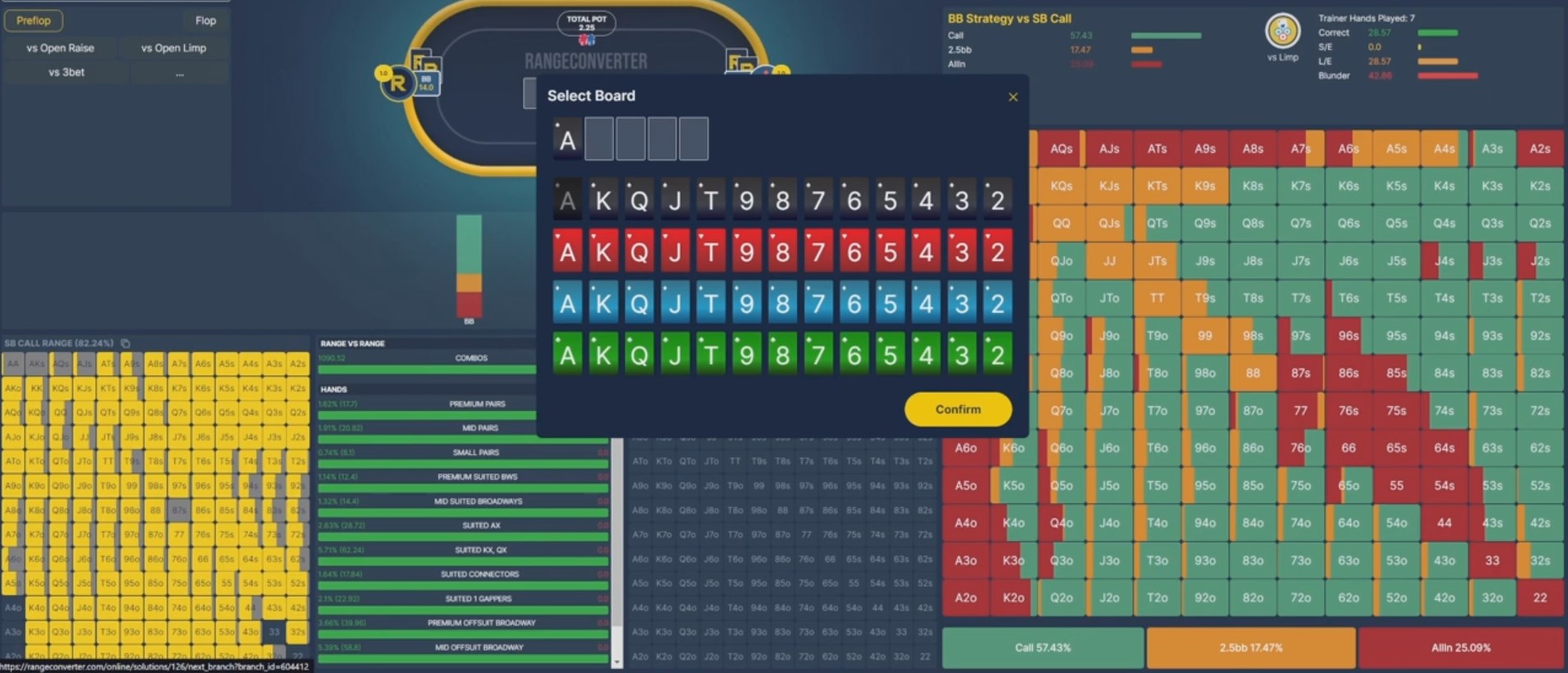 Range Converter consists of 3 tools: GTO Trainer, Online Viewer and Lobby
The software's database includes 500 preflop decisions, 1.2 million flops solved and 100 thousand hours of solver work on ranges.
How to try the software for free?
The developer provides a trial with limited features. To try the software for free, go to the RangeConverter website and create an account. After registering, open the "Lobby". There you will see the situations available for training. The set "HU MTT 15bb" works without restrictions.
We publish all good offers and catalog updates in the PokerEnergy telegram channel. Subscribe to stay +EV.